Varroc reports revenue of Rs 2,927 crore in Q1 FY2019, up by 20.2%
Tier-1 component group posts a 20.2 percent growth and reveals its plans for new facilities around the world.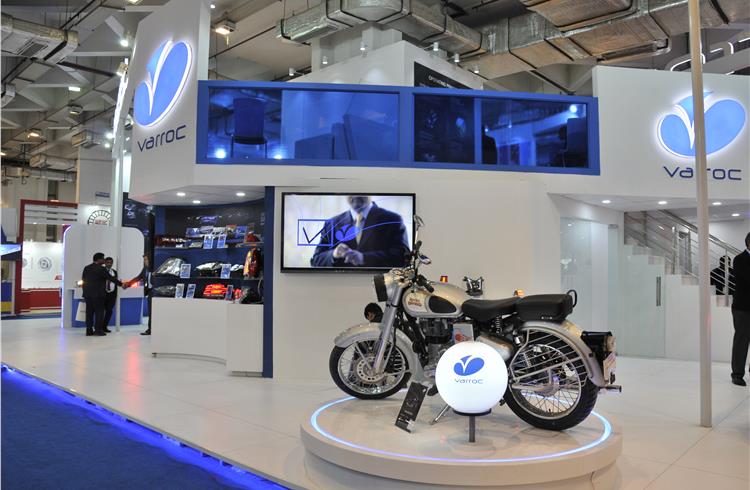 Varroc Engineering posted a revenue of Rs 2,927 crore in Q1 of FY19 which turned out to be 20.2 percent more than the previous year figures. Its business revenue from India increased by 28.3 percent , the global lighting business, Varroc Lighting Systems (VLS) increased by 29.1 percent and its other businesses grew by 31.8 percent over Q1 FY18.
Varroc Engineering is a global tier-1 automotive component group that designs, manufactures and supplies exterior lighting systems, plastic and polymer components, electricals-electronics components, and precision metallic components to passenger car, commercial vehicle, two-wheeler, three-wheeler and off-highway vehicle OEMs directly worldwide. It is listed on the National Stock Exchange and the Bombay Stock Exchange.
The reported EBITDA for Q1FY19 was Rs 241.2 crore, an increase of 9.1 percent YoY. EBITDA on a like-for-like basis was up by 26 percent and the EBITDA margin on like-for-like basis for the quarter was at 8.8 percent.
The PAT for the quarter was at Rs 100.4 crore as compared to Rs 98.4 crore for Q1 FY18, up by 2.1 percent.
Varroc Engineering in its official statement has claimed that the profitability for the quarter was impacted by the following:
-higher depreciation mainly due to capacity expansion in the VLS business
-higher effective tax rate in Q1FY19 due to higher share of profits from India business
-additional tax credits availed in Czech Republic in Q1 FY18
The revenue from their Chinese JV has reportedly increased by 19.4 percent YoY to Rs 160.5 crore and EBITDA increased by 18.2 percent to Rs 21.4 crore.
Tarang Jain, managing director, Varroc Engineering commented, "Our flexibility and agility in meeting customer needs is likely to be further enhanced by our upcoming facilities in Halol - India, Brazil and Morocco and with the recently announced two new facilities. Our recent acquisition in Turkey also strengthens our position in this key growth market. We continue to focus on developing technology-driven innovative products for our customers."
VLS has revealed that it is on track to complete Brazil and Morocco plants. First SOPs are likely to be supported as of January 2019 and April 2019 respectively. In India, the construction of the Halol (Gujrat, India) plant is nearing completion and is expected to start production in Sept. 2018. VLS has announced its intention to set-up two new facilities at Chennai (India) and Poland for manufacturing exterior lighting components in the next 24 months
The group has claimed a revenue of Rs 11,000 crore (USD 1.7 bn) in FY18, including the share of revenues from the China JV and employs more than 14,200 employees in 37 global manufacturing facilities.
Also read: Varroc Engineering's Tarang Jain | Interview | Autocar Professional
Varroc Group bets on M&A to enhance share in global auto lighting industry
Varroc set to acquire Turkish lighting equipment supplier, also partner Italian co for EFI
RELATED ARTICLES