Uno Minda strengthens sensor portfolio, inks tech licensing pact with Asentec of Korea
Leading Indian Tier 1 supplier and Korean company to jointly design, develop, manufacture and market wheel speed sensors in India.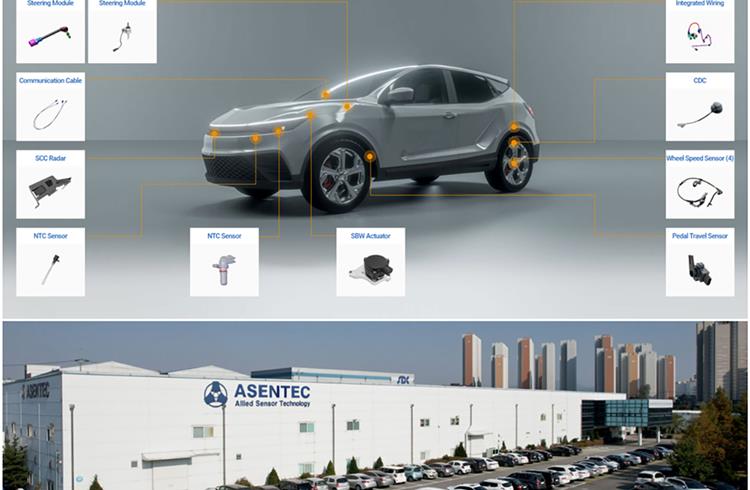 Uno Minda, the Tier-1 supplier of proprietary automotive solutions and systems to OEMs, has entered into a technical license agreement with Asentec Co of Korea, a leading global supplier of automotive sensors and actuators, to design, develop, manufacture and market wheel speed sensors in India.
Asentec, a subsidiary of Sejong Industrial, specialises in mobility parts centered on sensors and actuators with manufacturing facilities in Korea, Vietnam and China. It is a leading supplier to OEMs in Korea and the international market.
Seeing the fast-growing demand for automotive sensors, Uno Minda had, a few years ago, set up a separate division which began operations with manufacture of engine and exhaust sensors, and later expanded to transmission and suspension sensors, active safety and comfort sensors among others. The current partnership with Asentec will further strengthen its advanced sensors product portfolio.
The Uno Minda Group is a global player in the automotive sector with overseas manufacturing facilities in Indonesia, Vietnam, Spain, and Mexico, as well as R&D Centres in India, Germany and Spain. It has over 72 manufacturing plants globally and has JVs and technical agreements with world renowned manufacturers from Germany, Korea and Japan. 
Images courtesy: Asentec
ALSO READ
Uno Minda inks JV with Buehler Motor for EV traction motors
UNO Minda signs JV with Japanese seat maker TACHI-S
RELATED ARTICLES