Semiconductor shortage weighs heavily on Tata Motors
Even as it monitors the situation, Tata Motors is looking for alternative components and semiconductors.
The resurgence of Covid-19 in China is having a ripple effect on the auto supply chains, said Anand Kulkarni, Vice President, Product Line & Operations, Tata Passenger Electric Mobility. However, some recently announced relaxations by the Chinese authorities are likely to ease the situation, he added.
"We are continuing to monitor the situation and if there are any challenges then we take mitigation measures in advance," said Kulkarni who was speaking on the sidelines of the Nexon EV Max launch.
As a result of the restrictions imposed by China as part of its zero- Covid19 policy, there has been a plunge in freight traffic from Shanghai port last month and the situation has only worsened since then. The development comes at a time when the world is already witnessing supply side headwinds including semiconductor shortages.
Tata Motor said it has been looking for ways to work around it by looking for alternate components and semiconductors, amongst others. Tata said it is also rapidly ramping up the production capacity to meet its pending targets. Further, with rising commodity prices, it took a decision to pass this on to consumers which led to a price increase in its model range.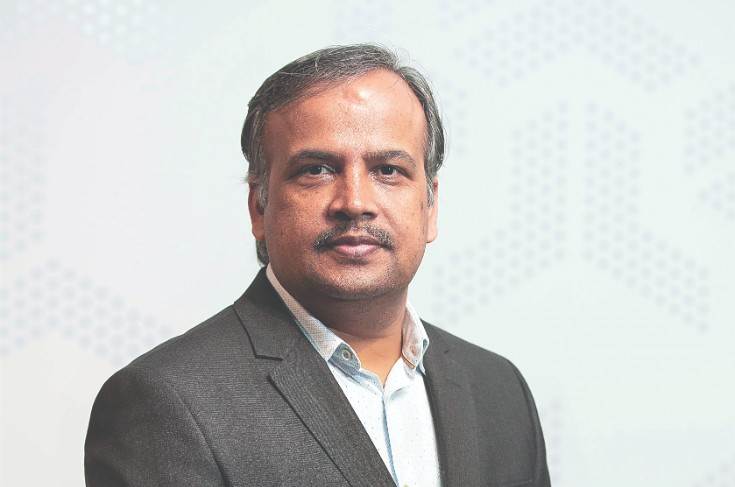 Anand Kulkarni of Tata Electric Mobility says the China lockdown is having a ripple effect across the supply chain.
Tata Motors has been on a roll in the EV space on the back of consistent demand for Nexon EV and Tigor EV-both of which it launched in the past couple of years and currently contributes around 8 percent of company's total car sales. At the overall industry level, Tata Motor's EV car portfolio now commands 90 percent of the country's total electric car sales even as the e-cars account for just one percent of total car sales. The company had sold around 19000 units of EV cars during the last fiscal.
In mid-last year, Tata Motors had offered a broad blueprint for launch of its 10 electric car models by FY26 even as the company is believed to be internally targeting quadrupling its EV production to 80000 cars in the current fiscal alone. Vivek Srivatsa, Head, Marketing, Sales and Service Strategy, Tata Passenger Electric Mobility said, "It is our responsibility to expand the market and reach out to customers who have different demand needs."
In the last month or so, Tata Motors has unveiled its Gen-3 pure, electric concept, Avinya. Products based on this concept are expected to be launched by 2025 and promise a much enhanced range of over 500 kms. It also unveiled its Gen 2 concept, the Curvve in early April. Also, last month, the company was selected as the lowest bidder in the tender for 5,450 electric buses floated by Convergence Energy Services under the remodelled FAME II scheme.
Tata's UK-based subsidiary-JLR has already announced plans to go all electric by 2025 along with six BEVs in Land Rover in the next five years. In October last year TPG Rise Climate, a part of TPG Global entered into a binding agreement with Tata Motors, whereby TPG Rise Climate along with its co-investor ADQ, shall invest Rs 7,500 Crore in compulsory convertible instruments to secure between 11-15 percent stake in this company translating to an equity valuation of up to $9.1 billion. Additionally, Tata Motors has kept a war-chest of nearly $ 1 billion of its own funding for investment in the electric vehicles.
Tata Sons Chairman N Chandrasekaran told a recent industry event that the Group is working around to launch a 'battery company' which will be operational in India as well as abroad.
RELATED ARTICLES