Savita Oil launches repositioned Savsol for the Indian lubricant market
Savsol's new brand identity is aimed at millennial consumers, mechanics and trade, who are looking for performance along with reducing the environmental impact.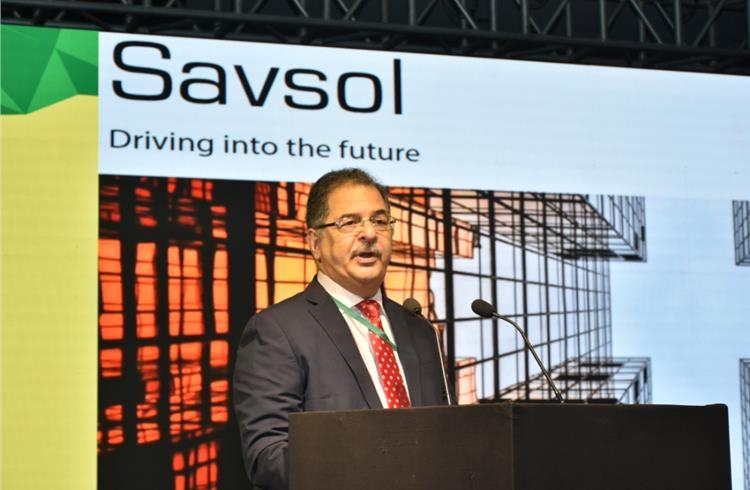 Gautam N Mehra, CMD, Savita Group.
L-R: Sunil Aima, CEO, Lubes, Savita Oil; Ravindra Pisharody, non executive director; Sanjeev R Pandit, non executive director; Gautam N Mehra, CMD, Savita Group; Suhas Dixit, executive director; Siddharth Mehra, executive director and Simran Mehra, non executive director.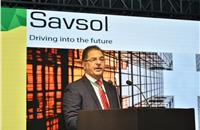 Home-grown speciality petroleum products company, Savita Oil Technologies, which has a diversified business portfolio spread across wind energy, automotive and industrial lubricants and petroleum products for diverse applications, has relaunched its 'Savsol' lubricant brand. The company aims to reposition the popular lubricant targeted at millennial consumers, mechanics and trade.
Commenting on the move, Sunil Aima, CEO - Lubes for Savita Oil Technologies (pictured below) said, "Savsol is a great example of world-class products, right here in India. In a market with increasing number of entrants at the branded end and proliferation of local players, we knew we had to emerge with a distinct proposition that differentiates Savsol for now and for the future."
"The new direction, co-developed with our stakeholders – consumers, mechanics and trade partners – is a commitment to deliver uncompromising performance while constantly improving on environment-friendliness," added Aima.
Savsol is a domestic brand of lubricants and engine oils which was launched by Savita Oil Technologies in 2007, which it claims to be based on a strong and rewarding business with key OEMs in the country.
Now in its 11th year of existence, the brand has been relaunched with a differentiated promise to reflects its new brand identity – enhanced vehicle performance while being green and sensitive to the environment. According to the company, as per its initial research, it was clear that the market had become highly undifferentiated for lubricants.
Retailers, as well as workshops, have come under pressure with the proliferation of a large number of local brands and new entrants. Of all the ideas it tested, consumers and mechanics alike have now realised that the need for performance must also ensure and be balanced with an increasing sensitivity to the environment. With
Green being the need of the hour, Savita Oil Technologies has decided and committed towards the findings, brought a brand promise, which is captured in its new identity and its packaging – as well as its commitment in terms of investments for developing new products.
Savsol highlights
The company claims that the Savsol brand is all about bringing world-class technology and R&D in India which is at par with global brands. The lubricants increase fuel efficiency to ensure maximum engine performance with minimal or mitigated emissions. It uses superior quality base oils in all its products – over a third of its portfolio uses the highest grade of Group-III base oils.
The company claims it is among the top-3 petroleum speciality companies in India. Its engine oils already meet BS-IV norms for every vehicle type – trucks (diesel engine oils), motorcycle and passenger vehicles. It claims to be the first company in India to market 'bioTransol' – a transformer oil that is made from natural ester-based vegetable oil.
RELATED ARTICLES