Satyakam Arya succeeds Erich Nesselhauf as head of DICV
• Satyakam Arya, currently Head of Customer Services Daimler Trucks Asia, to return to DICV after four years in Japan.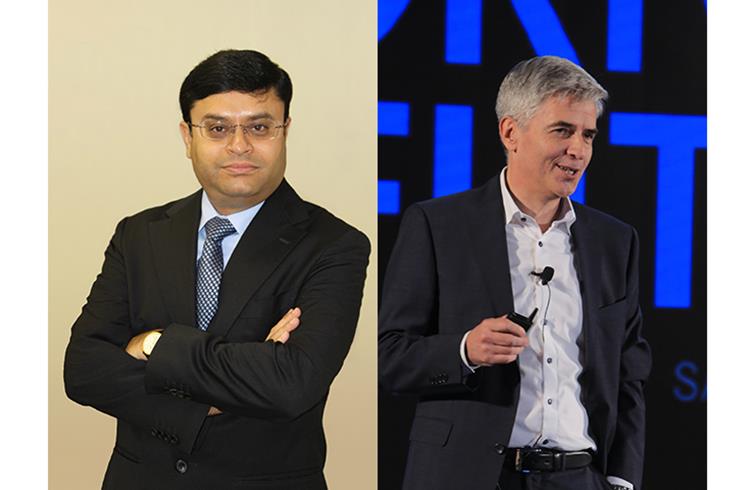 From 1st November 2018, Satyakam Arya, currently head of customer services at Daimler Trucks Asia and chairman of PABCO will take over as managing director and CEO of Daimler India commercial vehicles (DICV). He will succeed Erich Nesselhauf who will, as previously announced, return to Daimler headquarters in Germany to take over global responsibility for manufacturing engineering at Daimler Trucks, starting from 1st October 2018.
Martin Daum, member of the board of management of Daimler AG, Daimler Trucks & Buses said, "With Satyakam Arya, we are confident that we have found the right leader to continue the growth trajectory and take Daimler India Commercial Vehicles to the next level. He brings a deep understanding of the Indian automotive market combined with a wealth of organisational experience gained at Daimler Trucks Asia."
Satyakam Arya joined DICV in 2009 as the head of powertrain procurement before becoming its vice president of global procurement. He established the entire supply chain network for DICV and helped build India into an important part of the Daimler production system. In 2014, he moved to Mitsubishi Fuso Truck and Bus Corporation (MFTBC) in Japan as the head of Daimler India Commercial Vehicles, Corporate Communications Global Procurement for Daimler Trucks Asia (DTA). In 2017, he became the head of customer services for DTA while simultaneously fulfilling the role of president and CEO of MFTBC's subsidiary, PABCO. In this dual responsibility, he had grown DTA's global parts and service business and is said to have significantly improved PABCO's profitability.
Erich Nesselhauf joined Daimler Trucks' Indian project organisation in 2008 and built the local procurement and supply chain strategies from the ground up. Selecting and training the newly formed set of suppliers to achieve the required high localisation level of more than 90 percent today, he contributed a key founding pillar of DICV. Effective from June 2014, he was named as managing director and CEO of DICV. Under his leadership, the company claims to have further accelerated its unprecedented ramp-up in the Indian CV industry as it advanced to a production of almost 100,000 vehicles since 2012, domestic sales of more than 75,000 BharatBenz units in India, vehicle exports under the BharatBenz, FUSO, Mercedes-Benz and Freightliner brands to over 40 markets across the globe and more than 50 million quality parts from India supplied to other Daimler entities in Europe, Japan, North and South America.
The appointment of DICV's new Managing Director and CEO is subject to final approval by DICV's Board of Directors.
RELATED ARTICLES