Renault Kwid crosses 175,000 sales milestone in 23 months
The game-changing hatchback, which has helped Renault India get a new charge, continues to drive volumes for the company.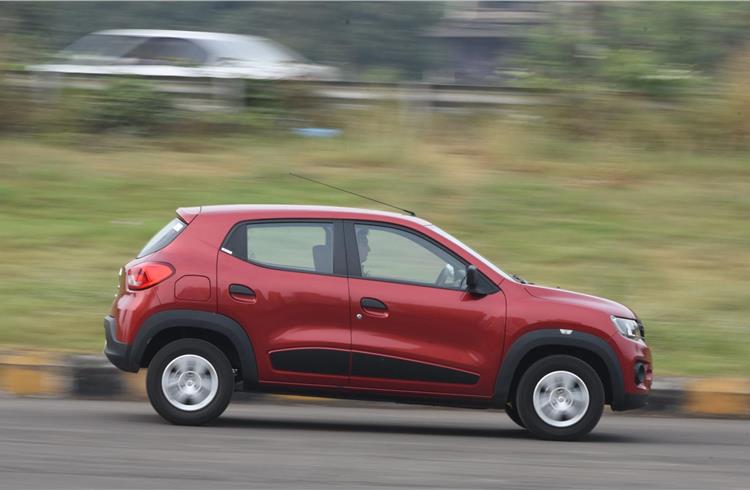 The Kwid entry-level passenger car from Renault India has driven past the 175,000 units sales milestone in India 23 months after it was launched.
The game-changing hatchback, which has helped Renault India get a new charge, continues to drive volumes for the company. With GST-related GST benefits in place, the Kwid now has a starting price of Rs 262,000 (ex-Delhi). The current Kwid range comprises of the 0.8L, 1.0L MT, 1.0L AMT and Climber.
Since its launch, the Kwid has been in the Top 10 best-selling cars 13 times with its best monthly numbers coming in August 2016: 10,719 units. Till end-June 2017, the car had sold a total of 170,930 units, which means the first couple of weeks of July have seen brisk sales of the entry level hatchback.
Speaking on the sales milestone, Sumit Sawhney, country CEO and managing director, Renault India Operations, said: "The Renault Kwid has proved its mettle in the fiercely competitive mini-hatchback segment in India. Since its launch, we have introduced product enhancements and innovations at regular intervals in keeping with evolving customer behaviour and preferences including the Climber and AMT versions. Indian customers favour products that are contemporary, offering the best value proposition. We are grateful to our customers for the trust bestowed in the Renault brand and will continue to make the Kwid more accessible to customers across the country through our growing dealership network".
In February 2017, the Kwid had crossed sales of 130,000 units, which means the next 45,000 unit sales have come in a scant five months. The addition of a new variant with a 1-litre engine in August last year helped the car's sales graph to grow faster.
Renault says the growing acceptance of the Kwid by first-time buyers is reflective of the Kwid being a truly aspirational product, offering an outstanding value proposition. In a short span of time, the company has grown its presence exponentially in India, becoming one of the youngest and fastest growing automotive brands and the number one European brand. At present, Renault India has a 4.13 percent market share in passenger cars.
Over the last few years, Renault has focused on establishing a strong base in India. Together with a strong product offensive strategy led by Kwid, it has been continuously undertaking strategic measures across all key business dimensions, ranging from product, network expansion, pioneering customer oriented activities and several innovative marketing initiatives.
RELATED ARTICLES