Ramkrishna Forgings bags four contracts worth Rs 388 crore
One of the new orders involves differential housing cases.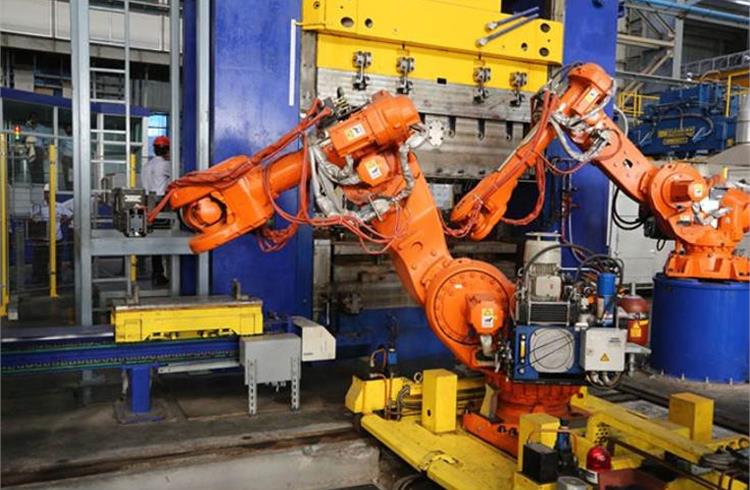 Ramkrishna Forgings has won four new contracts worth Rs 388 crore from companies in Europe and North America during Q1FY23. Importantly, one of the new orders involves differential housing cases, thereby enabling the component major to move up the value chain and diversify its product portfolio, the company's top leadership noted.
Lalit Khetan, whole time director & CFO during an investor call held on July 21 said that the new order wins will help in improving capacity utilisation which in turn lead to higher operating leverage and margin expansions.
Naresh Jalan, Managing Director, said, " We won contracts worth Rs 388 crore during the quarter (Q1FY23), expanded our global footprint and progressed on our sectoral diversification strategies. Our robust order book and strong customer relationships give us the confidence to continuously deliver results."
He added that the company intends to strengthen its balance sheet and become net debt free within the next over three years. "We anticipate that the current strong performance of all our business segments will be sustained in the coming years, enabling us to report a strong growth in the short to medium term. We continue to look for new opportunities domestically in both the auto and non-auto industries, while also focusing on increasing our export revenues and in the EV space, which should result in long-term profit improvement."
On the operational front, Ramkrishna Forgings registered a 221 basis point improvement in capacity to 77.97 percent as compared to 75.76 percent in Q1 FY 22. The execution period for the new order is to start from next year and depending upon the contracts it ranges from a period between three to five years. The company did not specify the names of the customers from which it won the new contracts apparently on account of confidentiality clauses.
Meanwhile, talking about the demand in the domestic CV market, the company management during the investor call indicated that it continues to remain on track with improvement in freight rates resulting in financial strength to the fleet operators, resulting in benefits to the component suppliers like itself. Talking further on CV demand in North America and European markets, the management emphasized that with chip issues getting sorted out, the OEMs are churning out more vehicles and expect the demand to remain robust for the remainder of the current fiscal as well.
RamKrishna Forgings is a supplier to various sectors including automotive, railways, farm equipment, bearings, Oil & Gas, power and construction, earth moving & mining, both in India and overseas markets. It counts some of the marquee customers such as TATA Motors, Ashok Leyland, VE Commercial and Daimler in India and Volvo, Mack Trucks, Iveco, DAF, Scania, MAN, UD Trucks and Ford Otosan in the overseas markets amongst its customers. It also supplies globally to Tier 1 axle manufacturers like Dana, Meritor and American Axles.
RELATED ARTICLES