Okinawa Scooters to invest Rs 100 crore in new plant in Bhiwadi
The electric two-wheeler start-up, which was founded in 2015, is eyeing capacity expansion.
Rajasthan-based Okinawa Scooters, which offers its Ridge and Praise e-scooters in the Indian market, is looking to expand its production capacity over the next one-and-a-half year.
The company currently operates out of its assembly facility spread over a 2-acre site in Bhiwadi industrial district in Haryana, where it produces 300 scooters on a daily basis in one shift. While the unit has an overall annual capacity of 180,000 units over two shifts, the company is eyeing good growth and aims to be a mass-market player in the electric two-wheeler market in the country over the next three years.
"Electric scooters are picking up and have huge potential to grow over the next two to three years. Our products are garnering a good response in metros as well as Tier 2 and suburban towns. We are very clear that we want to cater to the mass-market in the electric two-wheeler space," said Jeetender Sharma, managing director, Okinawa Autotech.
As a result, Okinawa Scooters is looking to be future-ready and is working towards a new assembly plant, which will have an annual capacity of a million units.
"We have already selected land near our existing facility. While the construction work will commence within this year, our target is to make the assembly unit functional by the end of CY2019. The new unit is going to be substantially larger than our current assembly facility," said Jeetender Sharma, managing director, Okinawa Autotech.
While the company had earmarked Rs 200 crore worth of capital into its operations from 2017 to 2020, the new plant will see close to Rs 100 crore being infused into it, which are being planned to be raised through bank loans.
The company also aims to rapidly expand its dealer network and eyes doubling it to 400 by the end of FY2019 from the current 200 outlets.
Okinawa Scooters closed FY2018 with claimed overall sales of close to 10,000 units of its Ridge and Praise scooters. Between the April and June 2018 quarter, the company claims that it has sold over 6,000 units.
Okinawa partners with DTC for green awareness campaign
Meanwhile, Okinawa Scooters today collaborated with the Delhi Transport Corporation (DTC) to spread awareness towards green mobility at the state-run transport department's bus depots.
The company has donated two Okinawa Ridge e-scooters to be used at the DTC headquarters, and will put up kiosks across the 45 depots of the corporation in the city to spread the message among DTC staffers.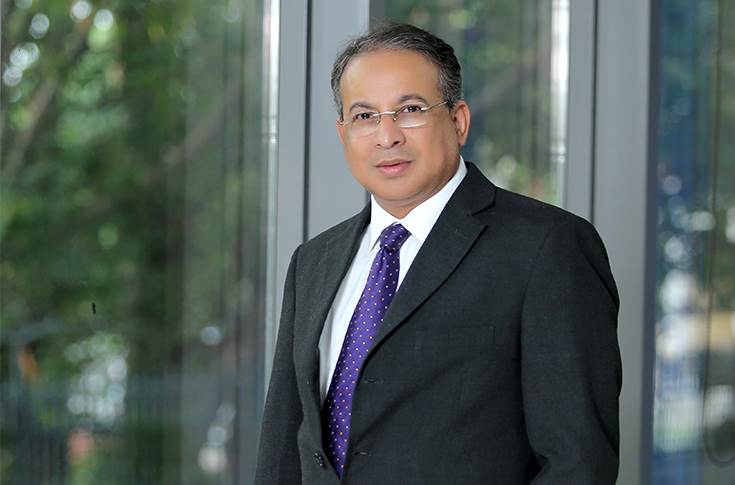 L-R: Jeetender Sharma, MD, Okinawa Scooters and Manoj Kumar, MD, DTC.
According to Manoj Kumar, chairperson and managing director, DTC, "Pollution is the biggest challenge for Delhi right now. We have kept DTC workers in mind to bring this awareness campaign in collaboration with Okinawa to our depots. We have the space for showcasing and offering test rides of these scooters and we are confident that our staffers would be curious to know about the new technology."
Speaking at the press conference, Jeetender Sharma, managing director, Okinawa Autotech, said, "We are honoured to collaborate with the DTC and we aim to change mindsets by carrying out this activity. We are sure that once people have a feel of electric scooters and they test-ride them, they will see that they are no less than their petrol counterparts."
While the Delhi government plans to introduce 1,000 electric buses, albeit there is no fixed timeline as of now, Kumar believes that "We are working towards bringing in the new technology in our fleet and we will adopt e-mobility as Delhi's transportation backbone."
The campaign will last until September and eyes maximum reach.
RELATED ARTICLES