Maxxis Tyres targets 1,000-strong dealer network in India by end-2018
Tyre maker hosts dealer meet in Farrukhabad, UP; aims to capture 15 percent share of India's two-wheeler tyre market by 2023.
Maxxis India, part of the Maxxis Group, the largest two-wheeler tyre manufacturer and one of the fastest growing global tyre companies worldwide, has conducted a dealer meet in Farrukhabad. The event was attended by 45 dealers from Farrukhabad and nearby regions who were briefed on Maxxis's tyre range designed for diverse Indian applications and industry-best warranty policy and transparent claim resolution process.
Commenting on the event, Bing-Lin Wu, Retail Sales Head, Maxxis India, said, "The automobile sector in India is getting bigger by each passing day and we feel it's the right time to capitalise on this wave of growth. We aim to capture at least 15 percent of India's two-wheeler tyre market by 2023. We believe that distributors and dealers have an integral role to play in Maxxis India's growth story. We have a total of 262 dealers across North India and have added 77 dealers in Uttar Pradesh in a short span of five months. UP, being a key driver of growth in the auto sector, is a significant market for us and we intend to expand our partner network to over 100 dealers by the end of this year."
Po-Yu (Jeremy) Hsu, Assistant Vice President, Service, Maxxis India said, "Maxxis has set high standards in providing benchmarked product quality and customer service globally. Customer focus remains a key driver for all our initiatives and we are committed to delivering to our customers in India the same world-class products and services that they expect and deserve. This dealer meet gives us a great platform to communicate Maxxis's highest service quality to our dealer partners."
The dealers' meet was led by MTTK Trading, the official distributor of Maxxis Tyres in North India and
Pavitra Kumar of Jai Hitkari Tyres, MTTK's sub-distributor for the region. MTTK is responsible for supplying passenger car as well as two-wheeler tyres for aftersales markets in Uttar Pradesh, Haryana, Punjab, Delhi, Chandigarh, Uttrakhand, Himachal Pradesh and Jammu & Kashmir.
The dealers were introduced to the latest product and solution offered by Maxxis, including the industry-best 5+1 unconditional warranty with Maxxis two-wheeler tyres. This unconditional warranty is a no-questions-asked offer that applies to all unserviceable and unrepairable tyres. During the meet, dealers were also apprised of various dealer incentive programs and schemes.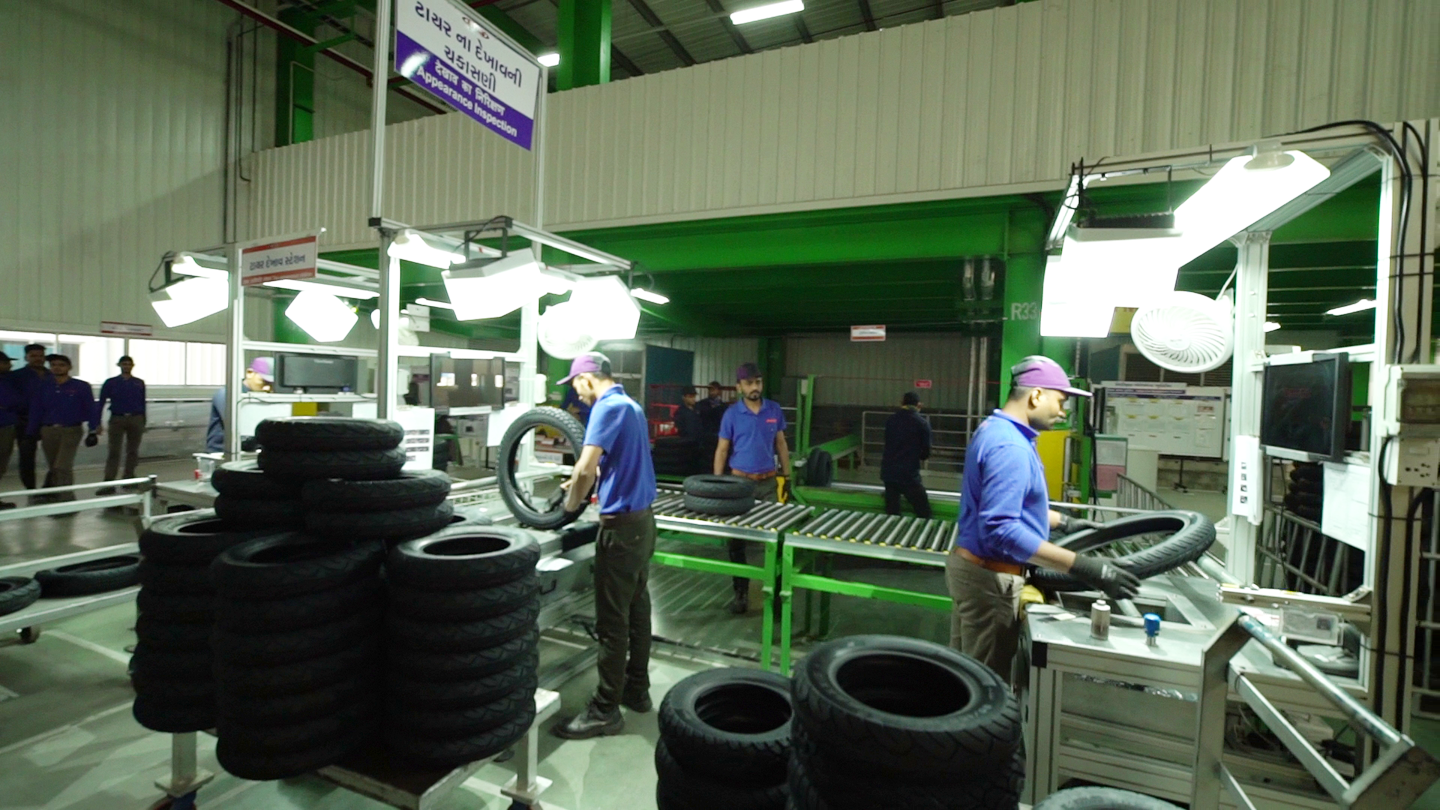 Ambitious goal of 15% of India's 2W tyre market by 2023
Maxxis India inaugurated their first manufacturing facility in Sanand Gujarat in March this year and is targeting to capture a market share of at least 15 percent of India's two-wheeler tyre market within 5 years. The India market is touted to play a vital role in achieving Maxxis's global vision to become one of the top 5 tyre manufacturers in the world by 2026. The company has plans to set up five more plants in India which will also cater to the four-wheeler tyre market.
Maxxis is a wholly owned subsidiary of Cheng Shin Rubber Ind. Co. Ltd., the largest two-wheeler tyre manufacturer and the ninth largest tyre company in the world. The company has its presence in 6 continents with 21 manufacturing plants and 5 R&D Centres worldwide, serving customers across 180 countries.
Maxxis India's manufacturing facility in Sanand, Gujarat is spread across 106 acres and has a production capacity of around 20,000 tyres and 40,000 tubes per day. Maxxis currently serves as an OEM tyre supplier to Honda Motorcycle & Scooter India, Maruti Suzuki India, Mahindra & Mahindra, Tata Motors and Jeep in India. Maxxis Rubber India has been selected as the original equipment tyre supplier to India's number one selling scooter, Honda Activa, since 2015.
Also read: Maxxis Rubber India appoints first distributor in Uttar Pradesh
RELATED ARTICLES