Maruti's domestic PV sales down 10 percent in April 2022
Maruti's UV sales in the month were up 33 percent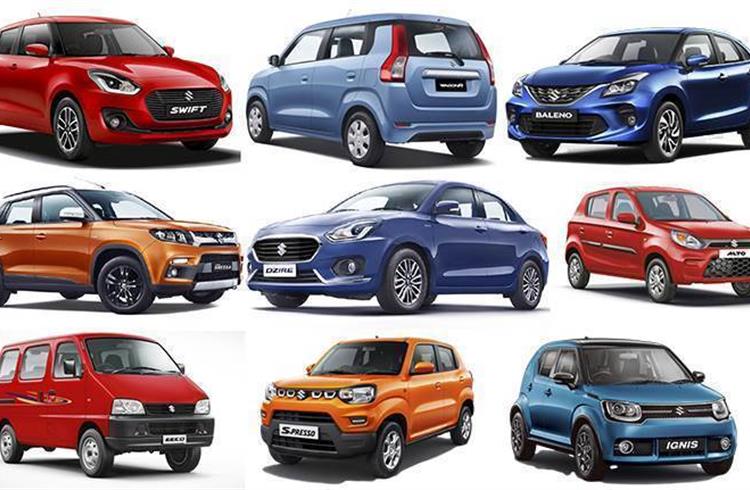 Maruti sold a total of 150,661 units in April 2022 including domestic sales of 126,261 units, sales to other OEM of 5,987 units and exports of 18,413 units. The year-earlier figures were 159, 691 units , a drop of five percent
In a statement, the company said the shortage of electronic components had a minor impact on the production of vehicles, mainly domestic models. Maruti said it has taken all possible measures to minimise the impact.
The company's domestic sales were at 76,900 units in April as against 98, 926 units in April last year, a decline of 22 percent.
Sales in the PV segment including UVs and vans fell to 121,995 units as against 135,879 units in April 2021, a fall of 10 percent.
Its sales in the mid-size segment where it has just the Ciaz dropped by a third to 579 units. In the UV segment, sales went up to 33,941 units as against 25,484 units in the year-earlier month, an increase of 33 percent.
On the exports front, the numbers for April were 18,413 units as against 17,237 units in April 2021. The company has been focusing in export models in a major way as the chips required for these models is more easily available.
Maruti recently launched the updated XL6 in Mumbai while the other products planned in the near future will include an updated Brezza in the entry level SUV space, followed by the five-door off-roader Jimny in the lifestyle segment to take on the Mahindra Thar. Also in the works is a mid-size SUV to rival the Kia Seltos and Hyundai Creta, which will have both the Toyota and Suzuki badges.
Also read
Maruti Suzuki likely to see subdued June quarter

RELATED ARTICLES