Kia reveals Seltos SUV for India and global markets
The Kia Seltos has a range of technology features that maximise connectivity and safety, a roomy interior that seats five people in comfort, and high levels of space and versatility.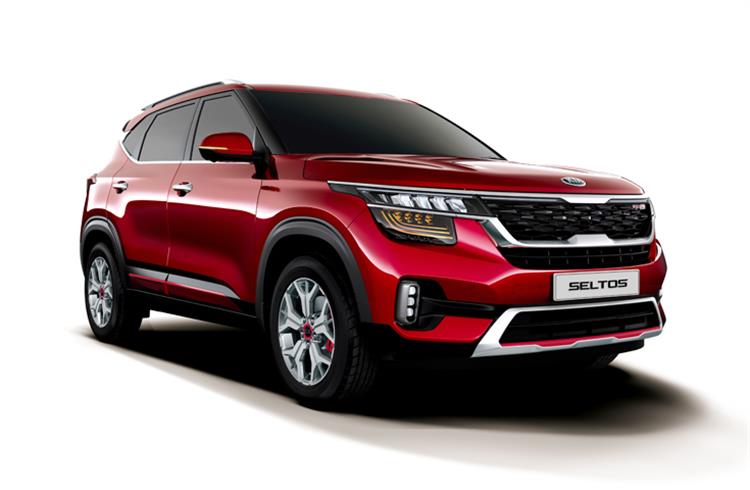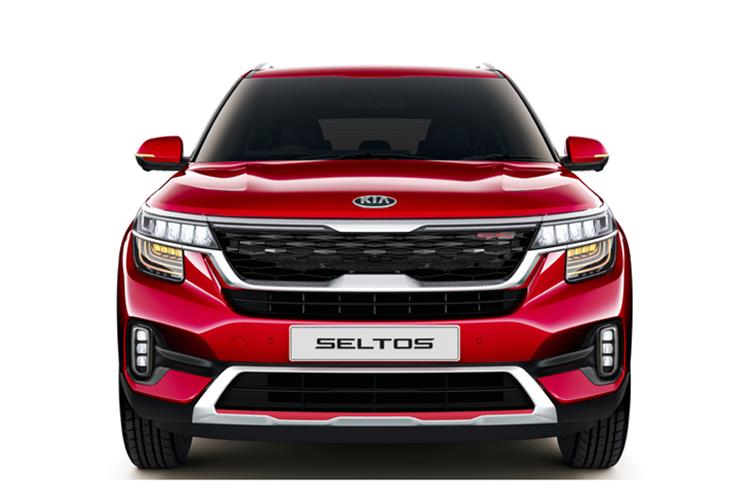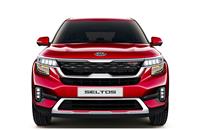 Kia Motors today took the covers off its Seltos global SUV in New Delhi today. The Seltos will be manufactured for different regions at two of Kia's production facilities – in Anantapur District, Andhra Pradesh, India, and Gwangju, Korea. It is slated to go on sale in global markets from the second half of 2019.
The Seltos has a lot riding on it since it will be Kia's first product after its entry into the Indian market. According to the company, the Kia Seltos has a range of technology features that maximise connectivity and safety, a roomy interior that seats five people in comfort, and high levels of space and versatility.
Han-Woo Park, president and CEO, Kia Motors, commented: "The Seltos is an important car for Kia as it will play a central role in the expansion of our global footprint, and especially in a priority market like India. We've adapted our strengths in design, quality and technology to fulfil the needs of customers in the Indian market."
"The Seltos is aimed at youthful, tech-savvy buyers and is packed full of our most cutting-edge technology and safety equipment. The world premiere is a significant milestone for Kia as it shows our commitment to the Indian market – and this is just the beginning. We have big plans for Kia in this wonderful country," added Park.
The company is looking at increasing Kia's footprint with its India entry and will see total annual volumes going up to 4.1 million units after taking into account Kia Motors India's 300,000 annual capacity at its Anantapur plant. Kia has infused a total of Rs 14,000 crore into the project and has high hopes, including exports to right-hand drive markets from the India facility.
After focusing on brand building and domestic volumes in the initial year, Kia Motors India plans to export the Seltos to RHD markets such as the Middle-East, Africa, Latin America and also neighbouring countries in Asia.
Giving opportunity to new dealers
Kia plans to commence retail sales in India with the highest number of dealerships ever seen from a new car entrant into the market – all of 265 touchpoints in 160 cities and later ramped up to 350 by the year 2021. The company has adopted a very unique approach wherein one dealer principal in every new region is a new entrant into the automotive space. This, tells Manohar Bhat, head, Sales and Marketing, Kia Motors India, "will bring in fresh ideas and a keen approach to drive sales, and give a learning opportunity to both Kia and its dealer partners. Rather than being preconditioned with the way of working with some other rival brands, this will let dealers work with more enthusiasm."
Kia Motors India has also partnered with India's eight leading financial institutions to offer comprehensive financial services to its customers across the country.
The company is also putting in place a digital-intensive customer strategy to offer a seamless customer service experience and has opened four warehouses and thee training centres to ensure top-notch workmanship and aftersales. There is a mobile workshop concept and a digital service configurator too to aid convenience. Kia Motors India is also hopeful of high residual value for its cars with a solid ecosystem in place.
Styling Matters
Being based on the same platform as the elder sibling Hyundai Creta, Kia aims to differentiate itself with the key weapon of having a highly differentiated and very attractive styling. Kia's design centres in California, Europe,China and India have been collaborating to develop the Seltos over the last three years.
The Seltos bears a sporty design and the space and capabilities of a traditional SUV in a compact package. The first Kia car for India has distinctive exterior design details, such as its long hood, a strong, character line on the front bumper, and sharp lines pressed into the bodywork. It also sports a wide 'tiger nose grille', making the car instantly recognisable as a Kia.
The Seltos will get sharply designed full LED headlights and taillights in its higher variants while the intermediate and the entry-level ones will still come equipped with halogen projector headlamps. For daytime driving, the car also has LED DRLs and rear lamps, and 3D multi-layer indicators to make it clear exactly where the Seltos is heading. Kia will also bring a top-end GT Line variant with red accents on the brake calipers, grille and a re-designed air dam in the front bumper. There will be a total of eight colour options to choose from including two-tone choices for the roof and body paint.
Wheel options will include a choice of 16-, 17- or 18-inch premium crystal cut alloy wheels, which complement the dimensions of the car, lending it a powerful stance. The wheels will be shod with 205/60 R16, 215/55 R17 or 235/45 R18 tyres.
Feature-loaded on the inside
The interior of the Seltos is designed with high-quality, futuristic materials. Aimed at youthful buyers, the cabin is characterised by broad, sweeping shapes and highly technical details.
According to Tom Kearns, VP and Senior Chief designer, Kia Design Centre America, 'The interior of the Seltos has been inspired by the Indian environment and its rich culture."
Equipped with a range of technologies to maximise convenience, connectivity and ease of use, the bold design of the cabin incorporates a 10.25-inch touchscreen infotainment system being procured from LG in India. The screen also doubles up as the display for the 360-degree surround view monitoring system with the help of one rear and two side cameras mounted on the ORVMs. The MID too is a large 7-inch LCD display which will integrate the feed of the side cameras to offer blind-spot detection on changing lanes.
The Seltos also gets Kia's innovative UVO CONNECT telematics system, providing useful information – via the in-car touchscreen, and compatible smartphones. The UVO will be offered on multiple variants unlike only in the top-end trim in the recently introduced Hyundai Venue.
There is an 8-inch head-up display (HUD) on offer too and the party trick is the eight-speaker Bose surround sound system on the top-end for crisp audio quality. Sunroof, reclining second-row seats and ventilated front seats and an integrated air HEPA air purifier in the driver armrest are all part of the exhaustive feature list that Kia Motors has been working on to position the product well, with enough differentiation between variants to compel buyers to move higher up the variant line-up.
BS VI from the word go
As India moves closer to its deadline of adopting the BS VI regime, Kia Motors India has announced that the Seltos, its debutant product for the Indian market is going to offer BS VI compliant petrol as well as diesel engine options, much ahead of the April 2020 target.
There will be three engine options - a brand new 1.5-litre petrol, a new 1.5-litre diesel and a 1.4-litre four-cylinder turbo-GDI petrol motor. The two new 1.5-litre motors are jointly developed between Hyundai and Kia and are also slated to replace the current lot of 1.6-litre gasoline and diesel options in Creta, which is expected to receive a full-model change around Auto Expo 2020. The new 1.5-litre diesel is meeting BS VI regulations with a Lean NOx Trap (LNT) system and doesn't require SCR treatment with Urea. Kia Motors India says that while BS VI diesel fuel is already available in cities like Delhi, it has ensured enough tolerance for the engine to run fine on BS IV fuel until BS VI fuel becomes widely available.
Globally, the company is also looking at the megatrends of autonomous and electric vehicles and is making major investments and forging strategic partnerships in the areas of new mobility services, smart cities, robotics and AI.
Interestingly, all engines on the Kia will be offered with choices of both manual as well as automatic transmissions. The 1.5-litre petrol will be paired with a unique intelligent variable transmission (IVT) wherein the regular belt-drive system has been replaced with a metallic chain to reduce the rubber-band effect and also improve driveability and fuel efficiency. The 1.5-litre diesel will come mated to a 6-speed torque converter AT, while the turbo-petrol will be equipped with the class-leading 7-speed DCT. All automatic transmission units are being completely imported from Korea, even as Kia sees a high percentage of automatics in the consumer demand. The company is starting off with upwards of 80 percent gross localisation and is looking to maximise the local content to remain more competitive in the market.
According to Manohar Bhat, "We can cope with the complexity of offering so many powertrain options with our digitised systems and processes. The state-of-the-art Kia Motors plant in Anantapur is high on automation and equipped with over 450 robots. The shop-floor has medical-level cleanliness and we could build an EV from day one if we want to."
L-R: Tom Kearns, head –Kia Design Center, Manohar Bhat, vice president and head of sales and marketing, Kia Motors India, Kookhyun Shim, managing director & CEO, Kia Motors India, Han-Woo Park, president & CEO- Kia Motors Corporation, Lorenz Glaab, head Global Product Management
High on safety
The Kia Seltos is equipped with a range of passive and active safety systems. While the body is made up of a blend of steel and aluminium, maximising torsional rigidity while keeping body weight low, there's also around 70 percent proportion of Advanced High-Strength Steel components in the car. Kia says the rigid body shell reduces along with the added cross-members reduce road vibrations and will enhance occupant safety in the event of a collision.
The Seltos comes equipped with dual airbags as standard, with six airbags in the top-end variants. A suite of electronic vehicle safety systems include vehicle stability management system as standard and a traction control, hill-start assist and an electronic stability control system in the automatic variants.
The car also comes equipped with ABS, EBD as well as front and rear parking sensors as standard.
Bookings to commence in July
Kia will officially commence bookings for the Seltos in the second week of July, with launch slated to take place in early August. Expect the newest PV OEM in India to price it between Rs 12-18 lakh (ex-showroom), which means all mid-size SUVs in India, including the ones that are yet to go on sale, have reason to be worried. The flipside is that the Seltos will give help give a new charge to the currently flagging SUV market, which recorded a 6 percent downturn in the first two months of the ongoing fiscal.
The youngest entrant in the Indian PV market believes that the ongoing slowdown in domestic sales is a temporary phenomenon and is confident that it will taper off in due course.
Read more: Kia mulling an Ertiga rival based on Seltos platform
RELATED ARTICLES