India Auto Inc celebrates International Women's Day
Several automotive players of India are commemorating the achievements of women in the industry and highlighting the importance of empowering women in society.
On the occasion of International Women's Day, major players of India's automotive industry came up with several initiatives to commemorate women and their achievements and contributions.
Starting with Maruti Suzuki, India's largest passenger vehicle OEM, rolled out an exclusive offer for women. The offer includes an exclusive service camp for vehicles of female customers across India. Maruti Suzuki will offer an array of incentives for such customers from March 8-31, 2019.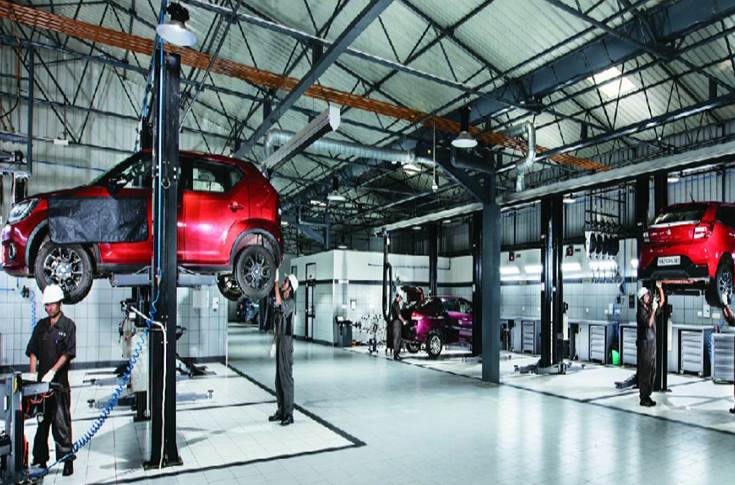 Speaking on the initiative, Partho Banerjee, executive director (Service), Maruti Suzuki India, said, "On the occasion of International Women's Day, our women customers will have exclusive deals and discounts as a way to show our support and gratitude. Last year, over eighteen thousand women participated in service camps. Progressively, more women customers are driving their cars to service workshops."
Renault India is celebrating International Women's Day with special offers for women customers, which include 10 percent discount on parts and accessories, 10 percent discount on labour and value-added services (VAS), 10 percent discount on Renault Secure (Extended Warranty) and RSA, special offer on 'Renault Assured' insurance renewal and assured gifts to women customers. Additionally, Renault India will also provide complimentary vehicle check-up, car pick-up and drop facility and educate them on vehicle maintenance and necessary checks.
Ford India decided to drive home the message of road safety and women empowerment. The Chennai-based carmaker arranged an 'All Women Car Rally'. Set on a fixed course across each city, the rally encouraged motorists to be courteous and respectful to others while on the road. Also, new Ford cars registered under the name of women customers, during the month of March, will receive one year of extended warranty free of cost from Ford.
Rahul Gautam, vice-president, marketing, Ford India said, "From the selection of a vehicle to being cautious and compliant while driving, today's women value safety, not just for themselves but also others sharing the road. In celebration of International Women's Day, we look to share their passion and showcase this facet which makes women a role model."
Tata Motors commemorated the International Women's Day, with the 'Her Key' initiative. It inspires more Indian women to get behind the wheel and take up the driver's seat. Tata Motors is acknowledging the fact that women make only 11 percent of all the drivers on Indian roads today.
Speaking on this initiative, Sibendra Barman – head, sales, marketing and customer support PVBU, Tata Motors, said, "Inspired by the women who get behind the wheel every day, we at Tata Motors are striving to kick-start a movement which encourages more women to take up the driver's seat. Hence, this Women's Day, Tata Motors has rechristened the second key of its vehicles as 'Her Key' because we believe it is liberating for a woman to drive. We are confident that this initiative will instil a lot of self-belief and help overcome the inhibitions of Indian women when it comes to driving and encourage them to get behind the wheel more often."
Honda Motorcycle & Scooter India (HMSI) celebrated International Women's Day with its exclusive female-oriented Road Safety Engagement Campaign under its #HelmetOnLifeOn motto. Educating women how to ride in just four hours, the campaign was held in over 21 cities across India at Honda's traffic training parks. Moreover, Honda's ongoing national road safety awareness campaign took forward the celebrations at educational institutions in 9 cities (Chennai, Noida, Jaipur, Siliguri, Nasik, Gandhinagar, Prayagraj, Gurugram and Dhanbad.)
According to Prabhu Nagaraj, vice-president - Brand & Communication, HMSI, said, "Being an independent mobile citizen on two wheels is a testimony of bold and empowered Indian woman. On the occasion of International Women's Day, Honda organised a unique all-India road safety engagement campaign for women across India. The broader objective of this campaign was to build more confident two-wheeler riders on the road."
Mahindra & Mahindra has partnered with Zee Entertainment Enterprises to release a nationwide campaign on the Prerna initiative (screenshot of the film shown above). It brings to light the challenges that women farmers face and empower them as change-makers in agriculture, this campaign highlights how Prerna is a strong change catalyst. The film is conceived by Lowe Lintas and directed by National Award-winning director Paresh Mokashi.
Also read: Ashok Leyland hosts events to commemorate International Women's Day
Droom inducts women as auto technicians, plans to train more
India's sole woman tractor dealer harvests gains in Rajasthan
Who said the auto industry is a man's world?
RELATED ARTICLES