HPCL plans 700 convenience stores in 5 years
The convenience stores plan is part of a strategy to increase revenues from non-fuel sources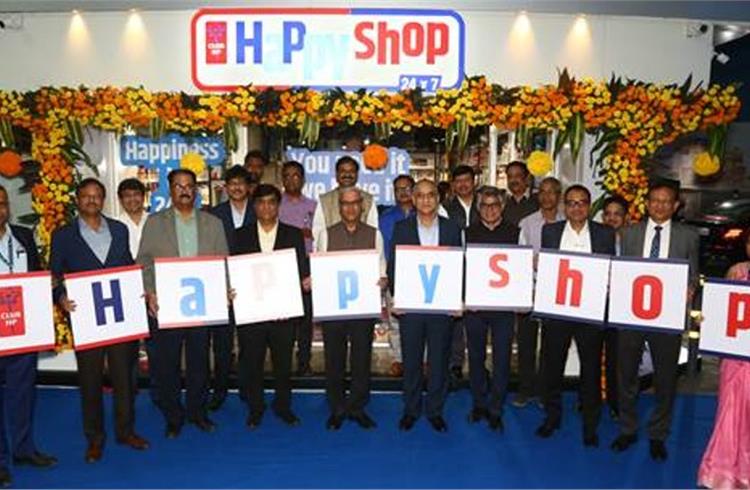 Hindustan Petroleum Corporation Ltd (HPCL), which is looking to increase its revenues from non-fuel sources has plans to set up around 700-and-odd convenience stores over next five years, the company's top leadership said during an investor call. The company recently opened two more ' HaPpyShop' branded stores in the third quarter of FY2022 in addition to the one inaugurated in September 2021.
The new stores have been opened at company's auto care centre in Bandra (West) in Mumbai and Millennium Retail Outlet in Visakhapatnam. Also, the company has an online store which has initially been set up at Madurai, the company said in a statement. Mukesh Surana, CMD, HPCL said, " HaPpyShops will provide a range of quality products to the customers at a great value"
HPCL, like all its industry peers is increasingly looking to focus on non-fuel business offering a wide range of facilities for the customers across the network including ATMs, take away food counters, vehicle accessories amongst others through tie-ups with leading banks, food brands and Original Equipment Manufacturers (OEMs). The auto fuel major during the investor call also said that consumption of petroleum products has currently reached to about 97 percent of pre-Covid19 levels. With concerns on Omicron variant now receding, the company expects demand to be back to pre-Covid19 levels soon.
RELATED ARTICLES