Fuel prices up by Rs 5.60 in ten days across India
Petrol, diesel retail prices increased by 80 paise a litre eight times in the last ten days.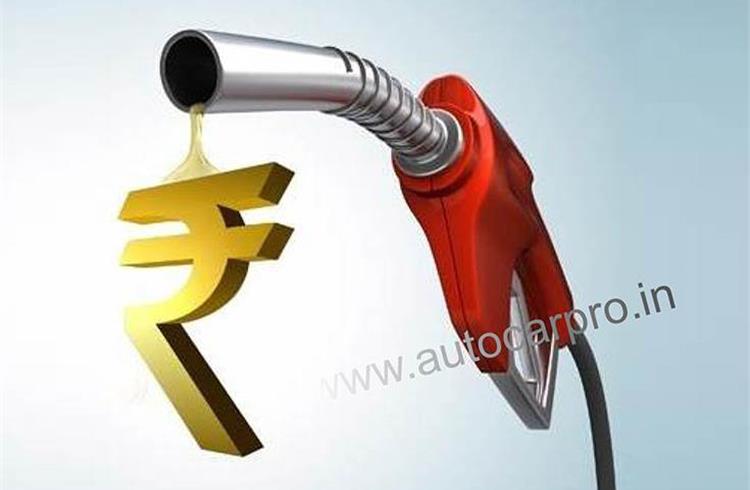 Fuel prices have been again increased by 80 paise and this takes the cumulative increase to Rs 5.60 per litre across the country over the last ten days, with an incremental hike of 80 paise over eight days. Prices have gone up by Rs 4 per litre in just the last five days between March 25 and 30.
Petrol prices in Delhi have once again crosses the Rs 100 per litre mark and will now cost Rs 101.01 per litre. The diesel rate is now Rs 92.27 in the national capital. However, in the commercial capital of the country, Mumbai, diesel prices too have breached the Rs 100 per litre mark, retailing at Rs 100.10 per litre. Petrol prices in Mumbai touched Rs 115.88 per litre
With diesel being the essential fuel that powers the logistics and transportation industry, it is definitely going to impact household expenses and is even stoking fear of sharp inflation. The Ukraine-Russia conflict and its impact on global crude prices continue to be a key overhang for the retail fuel users. Brent Crude prices are currently hovering above the psychologically important $110/bbl mark.
The hike seen over the past ten days is after a hiatus in price rise for almost four and a half months. Experts believe that the price increases may continue in the near future given the geo-political situation and volatility in price movements.
CNG prices too have clocked a sharp rise over the past six months, with some cities recording over 30 percent increase on the back of price hikes undertaken by city gas distributors.
RELATED ARTICLES