FADA hopeful of growth returning by September, worried about growing 2W inventory
FADA has for the first time revealed State-wise registration numbers, revealing that the fastest growth is coming from smaller town and country.
Even as the sales in India, across all vehicle categories, continued falling for the second straight month, the Federation of Automobile Dealers Association (FADA) remains hopeful of growth returning to the industry in about 8-10 weeks. Overall consumer sentiment, according to the apex dealer body, though continues to be in the 'Neutral to Bad' category, which means it will be a while before the smiles return to the industry.
Commenting on the May 2019 performance, FADA president Ashish Harsharaj Kale said, "Even though on a MoM basis, there was an uptick in vehicle registrations, all categories of vehicles de-grew when compared on YoY basis. It should also be noted that May 2018 had a very high base and had witnessed the second highest registrations on a monthly basis in the last fiscal."
Interestingly, FADA has for the first time revealed State-wise registration numbers. Among the highlight for May 2019 is that the states with the highest vehicle registrations were Uttar Pradesh (2,81,175), Maharashtra (1,99,509) and Tamil Nadu (158,433). In the passenger vehicle category, Uttar Pradesh (34,249), Maharashtra (31,871) and Gujarat (21,929) topped. In two-wheelers, the States with the highest registrations were Uttar Pradesh (236,713), Maharashtra (151,265) and Tamil Nadu (131,092), while in three-wheelers Maharashtra (8,520), Uttar Pradesh (7,649) and Gujarat (5,791) were the standout states. In commercial vehicles, Maharashtra (7,853), Tamil Nadu (6,676) and Gujarat (4,923) made the news as best performers.
Arunachal Pradesh tops growth
In terms of year-on-year growth in total vehicle registrations, Arunachal Pradesh topped with a handsome 31% while West Bengal saw the highest decline of 27%. In PVs, Chhattisgarh tops with 36% while Manipur registered a decline of 25%. In two-wheelers, Sikkim registered highest YoY growth of 67% while Haryana recorded the highest YoY de-growth of a negative 30%. In the CV category, Goa registered the highest YoY growth of 48% while Jharkhand registered the highest decline of a negative 45%. Clearly, demand is shifting from India's main markets to Tier 2 and 3 towns. Call it the impact of growing shared mobility in metros and urban India.
FADA urges 2W OEMs to regulate deliveries as inventories soar
Two-wheelers, which account for the maximum number of sales, are having a tough time in the market. At 3,364,594 units sold in the April-May 2019 period (-11.68%) in the domestic market and 587,957 units exported (+1.65%), the numbers are far from keeping dealer happy. The fact is that inventory levels are soaring. FADA has lauded Honda Motorcycle & Scooter India for being the first 2W OEM to have reduced its dealer inventory to an average of 30 days through wholesale billing reduction in the last 90 days and moving towards the FADA-recommended norm of 21 days. Likewise, it has welcomed Tata Motors' PV division for a similar move.
In a statement issued today, FADA said: "High Inventory at this juncture is an added liability on auto dealers, especially when the current environment is witnessing negative sales growth combined with extremely tight working capital availability for the auto retail sector. We acknowledge and appreciate the steps taken by most of our principals for moving towards new inventory norms for sustained dealer survival and profitability. FADA will continue to request and recommend that the entire industry and OEMs move to 21 days of inventory as well as adopt the globally practised norm of market share calculation by registration data."
Near-term outlook
According to FADA, the current situation continues to be worrisome and consumer sentiment continues to be negative. With liquidity still an issue and the new government getting settled and in the process of planning and rolling out new initiatives coupled with the delay in monsoon by 10-12 days, it expects the near-term outlook of the next 4-6 weeks to be similar to April's with overall auto retails continuing to be under strain across all verticals
Commenting on liquidity, Kale said, "Dealer liquidity continues to be negative and extremely tight. A very slight easing of overall liquidity can be felt although it continues to be tight and nowhere near the normal required to stabilise the de-growing auto sales. The CRR reduction by the RBI has not seen a reduction in interest rates at the retail level, but the change in monetary stance from neutral to accommodative will definitely act as a facilitator for the banking and financing system moving back to a positive approach with regards to the auto retails sector, both for the consumer as well as the dealer community"
As regards the long-term outlook, he said it continues to be very strong and positive, despite the current prolonged slowdown. With an accommodative RBI, an expected progressive Budget, an average monsoon and overall stability in consumer sentiment will all contribute towards the auto industry heading back into growth phase once again. FADA says it is optimistic about that happening in the next 8-10 weeks.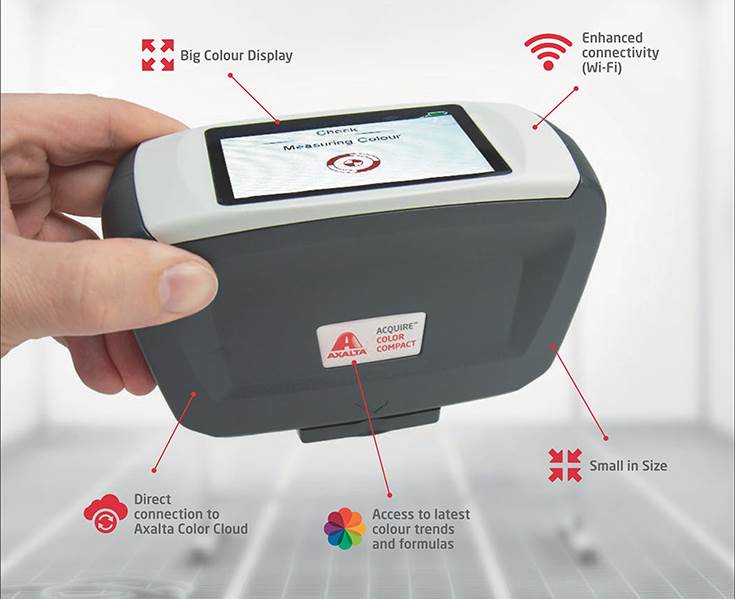 Also read: FADA hosts dealer conclave in Tamil Nadu
RELATED ARTICLES