CNG is Leyland's new mantra
The company says it has a pipeline of green technologies and wants to be ready as demand for this clean fuel grows.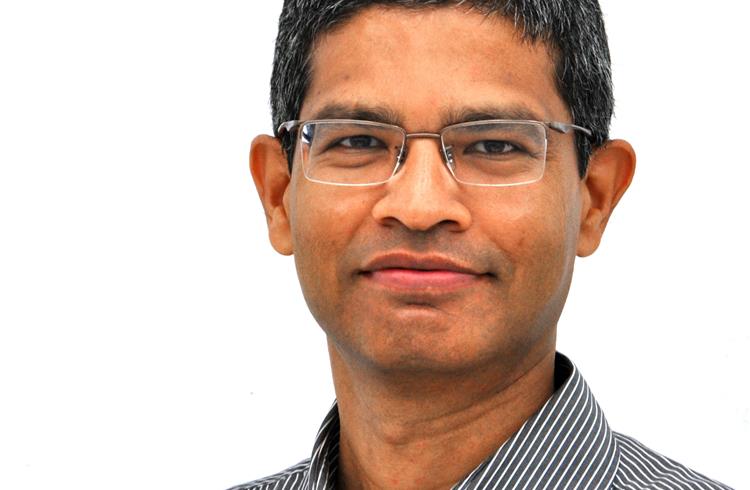 Ashok Leyland, the flagship company of the Hinduja Group showcased 'CNG engine H series' at the Excon 2022- South Asia's largest exhibition on construction equipment industry held last month in Bengaluru.
Based on strong leverage of its BS VI engine development, the new offering has been designed for off-highway and construction equipment/ mining usages, the top company officials said.
Talking to Autocar Professional Dr N Saravanan, CTO, Ashok Leyland said that with the increasing need for better fuel efficiency and use of alternate fuels, his company has laid a solid pipeline of such technologies. "We aspire to lead the market in this segment, as the need for engines with alternative fuels grows," Saravanan noted, adding that CNG demand has shown an uptick over last couple of years, primarily on account of two factors which include high diesel prices amidst the rebound in economic activities as well as geopolitical tensions such as the Ukraine war. Secondly, the increasing network of CNG outlets has also helped in pushing the usage of CNG-driven vehicles in the country.
The H series CNG engine displayed at last month's Excon 2021 comes with a number of features including ECU-controlled gas leak detection, improved cold start capability, enhanced lower end torque and flat torque from 1200rpm to 2000rpm, gear-based torque control for better fuel economy. Further, the company boasts of having durable engine valves and valve seats for CNG operation, a durable engine for CEV application; turbocharged engine provides higher torque, fuel efficiency, better drivability, and transient response. The CNG engine H series also fulfils CEV V standards without SCR or DPF, and multi-point sequential gas injection for dependable performance, a 500 hours oil drain interval and the maximum power in the sector, the company said.
CNG within ICV
Ashok Leyland's aggressive thrust towards CNG should be seen in context of the company having been traditionally weak in the segment and arguably late in launching its variants in face of competition. The spike in diesel prices since past several quarters forced fleet operators to shift to CNG primarily for intra-state travelling which is typically distances of 300-400 km. This transition prompted the share of CNG run vehicles in ICVs moving upward of 30 percent during most part of the last fiscal. It is also a moot point if Ashok Leyland lost market share in the ICV segment in FY 2022 due to lack of CNG portfolio within it. Earlier this year introduced E-comet Star ICV CNG range, and said it planned to launch many more CNG model launches in the near future.
As Saravanan puts it, things are moving very fast as demand picks up in alternative fuel segments such as CNG. If the price difference between diesel and CNG remains, then it will not be a surprise that during the period of next three years, OEMs may consider launching CNG versions of existing diesel vehicle portfolios before moving further to LNG, which may be preferred by long-haul vehicle owners. Furthermore, around the same time, India's auto industry is likely to witness a trend of blended fuels such as with ICE engines running on hydrogen instead of CNG with a little bit of modifications, amongst others.
As the non-auto segment follows the auto segment, construction equipment industry may follow on these lines too. "So we want to leverage on the entire ecosystem. Fuel cells are entirely expensive. While it has some advantages, it is still some 6-7 years before it takes off in a big way. The ICE engine is a bridge moving from typical diesel, to CNG to hydrogen," said Saravanan adding that though flex engines as discussed in the auto industry may find takers only in the lower end of the vehicles. "Larger engine and heavy-duty applications will make no sense here as regards flex engines," he said.
With regard the company's strategy going forward in the context of fast-changing technologies, Saravanan added that Ashok Leyland's focus remains on leveraging its in-house research & development, though collaboration definitely can be done for the niche areas. In order to accelerate its efforts, the company has formed a core engineering team of about 50 people and intends to expand it to around 200 over a period of next six months. The team's mandate is to work in development of alternative fuels, electronics, control systems amongst others."We believe in addition to hardware a lot of value will come from solution space," he explained before bringing up the example of the e-mobility segment which is turning out to be a level-playing field for Indian OEMs.
"In the EV everyone is on the same playing field. It's not like EV manufacturing in Europe is far ahead of India. They may be ahead by just 12 years. Except maybe in some cases like China which is slightly ahead, we can actually build the technology inhouse and compete with any of the players from outside. We have the opportunity as an Indian OEM to compete with the best and not depend on anybody else," he reiterated.
While most of the state-run-transport units are increasingly looking to bring on board either electric or CNG buses under their fleet based on pay-per-kilometer of payment contracts, Ashok Leyland which has a significant marketshare in the buses segment is looking to replicate this model for its diesel-powered buses. When asked whether it is the correct direction for STUs considering that most of the State governments have mandated to phase out their diesel run vehicles, Saravanan explained that the situation on ground calls for mix and match. In his view, while EVs are being currently pushed by the Central and State governments by way of subsidies and policy decisions, he said if a decision was taken to remove the subsidies or CNG gets unregulated, there could a demand for diesel may once," he signed off.
RELATED ARTICLES