Celebrating India's EV journey
Today is World EV Day. The day is observed every year with special awareness campaigns being organised globally to educate people about the benefits of electric vehicles.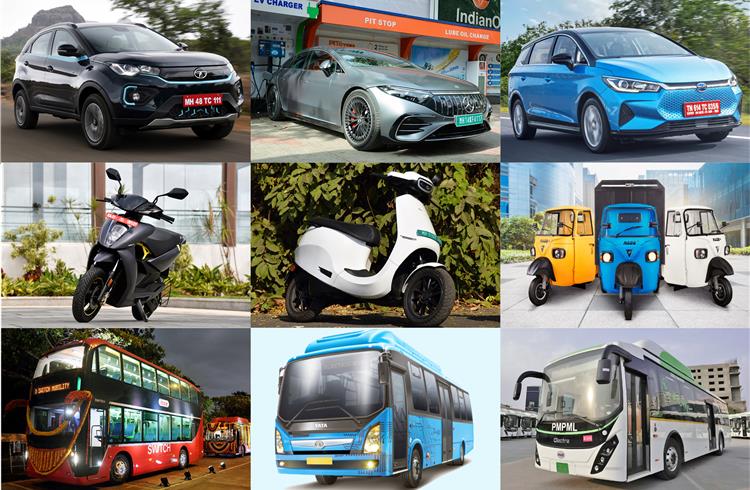 Today is World EV Day. The day is observed every year with special awareness campaigns being organised globally to educate people about the benefits of electric vehicles.
While China is the world's largest EV market, India is the second largest and most promising. Driven by incentives by the Centre and the states, the adoption of EVs is gaining momentum. India's EV sector is attracting increasing investments in battery technology, charging infrastructure and product options. Some of the biggest brands in the EV space include Tata Nexon in cars, the Mahindra Treo in three-wheelers and Hero Electric and Ola in scooters. In addition, there are a whole lot of startups that are working on various aspects of the EV eco-system.
In this article, Autocar Professional takes you through India's EV landscape with leaders in the segment commenting on sustainable mobility and a zero-emission future.
Meanwhile, a recent study by Castrol study has highlighted key insights on EV readiness for markets, carmakers, and consumers. Its global survey 'Switching ON the rEVolution' covering 10,000 consumers and 100 leaders from car manufacturers in 10 key global markets, including India suggests that 44 percent of consumers surveyed in India are considering an EV for their next vehicle purchase while 55 percent are still considering an ICE vehicle.
Shailesh Chandra, MD, Tata Motors Passenger Vehicles and Tata Passenger Electric Mobility

World EV Day is indeed a special day for us, as we look back and reflect on our journey so far. We are proud to lead the EV market in India, with a lion's share of 88 percent. As early entrants, we have shaped the market and seen it grow with Nexon EV and Tigor EV. We have over 40,000 Tata EVs plying on road. We have also established Tata UniEVerse, a one of its kind EV ecosystem, which is further propelling the EV adoption.
Santosh Iyer, VP-Sales & Marketing, Mercedes-Benz India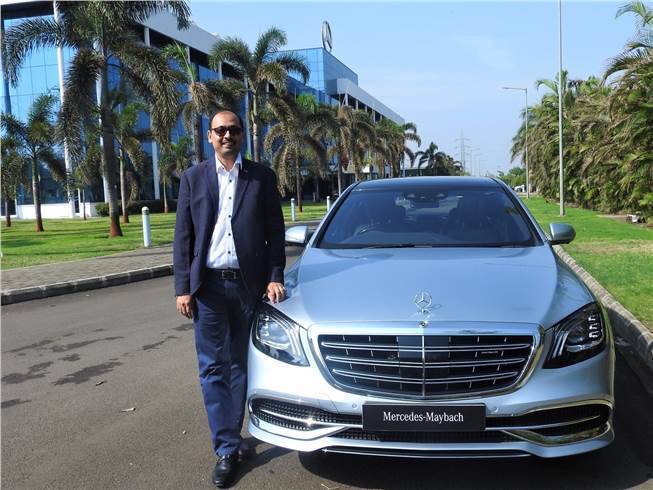 Mercedes-Benz Indian has a very aggressive EV roadmap for the Indian market with three new luxury EVs. We pioneered luxury EVs in India with the EQC in 2020, which received good response from the early adopters in the luxury segment. EQC's acceptability and market success set the ground for other brands to foray into the luxury EV segment.
Suman Mishra, Mahindra Electric Mobility

We celebrate India's electrification journey. At Mahindra Last Mile Mobility, we are committed to promoting sustainable motoring with zero emission products. I am confident that with our collective efforts, we can enable a green and smarter tomorrow for India.
Warren Harris, CEO, Tata Technologies

Tata Technologies' vision of Engineering a better world embodies our commitment to providing sustainable solutions especially in the rapidly growing Electric Vehicle Market. The transition to EV is also an opportunity and would also be synonymous with a move to connected vehicles enabled by ADAS and digital customer experience solutions. Tata Technologies offers end-to-end solutions for engineering, manufacturing support, and customer experience solutions for EVs globally. We have developed an elaborate EV ecosystem through alliances and partnerships across the world, including an alliance with MIH Consortium which enables us to leverage the EV ecosystem to deliver best value for our Customers.
Nagesh Basavanhalli, Executive Vice Chairman, Greaves Cotton

Greaves Electric Mobility owned Ampere is one of the fastest growing electric two-wheeler brands in the Country while the company also operates/owns the rapidly growing e-rickshaw brand Ele (Bestway) and the Teja (MLR Auto) range of L5 category three wheelers. Together the portfolio offers a strong value proposition to electrifying the way people and goods move across our country.
Mahesh Babu, CEO, Switch Mobility India, COO, Switch Mobility

To meet India's global commitment to become Net Zero by 2070, we need to prioritize not just public transport, but public transport with zero tailpipe emissions. Electric buses are clearly the best and obvious solution to accelerate decarbonisation with increasing mass mobility. It is this imperative that guides us at Switch Mobility - to help India attain its ambitious Net Zero target by offering the society with smart, clean mass mobility solutions that are also technologically advanced, safe and comfortable for passengers. Our vision is to transform mass mobility across cities and highways, and bring about a clean revolution in the way people travel. I take the opportunity on World EV Day 2022 to invite partners and people who share the same vision to jointly achieve this critical transition.
Balbir Singh Dhillon, Head of Audi
We have installed 100+ chargers pan-India and 16 high-speed 50kW chargers across our dealerships located across strategic highways within the country. In line with our global plans to be all-electric by 2033, we are aiming to achieve about 15 percent of our India sales from EVs by 2025-2026. It's time we start to care for the climate. I think the sooner we realise we are responsible for it, the better it is for all.
Manu Saxena, Senior VP, Future Mobility, TVS Motor Company

India's two-wheeler industry has been taking the right steps towards sustainability, and proving to the world that the products and technologies that exist in our country are amongst the best. I feel that more and more quality products and options are being made available to the customer by various OEMs, which is key to make this sustainable EV progression in the two-wheelers segment. Along with that, the government's policies have been a great motivator for customers to shift towards EVs in India.
Tarun Mehta, C-Founder & CEO, Ather Energy



This year's World EV Day is particularly significant. EV demand has been increasing across the country in recent months. The transition to sustainable modes of transportation has begun well, largely led by electric two-wheelers. Electric vehicles are the single biggest hope for achieving a decarbonised world and faster adoption of EVs is the first step towards this goal.
Kapil Shelke, CEO/Founder, Tork Motors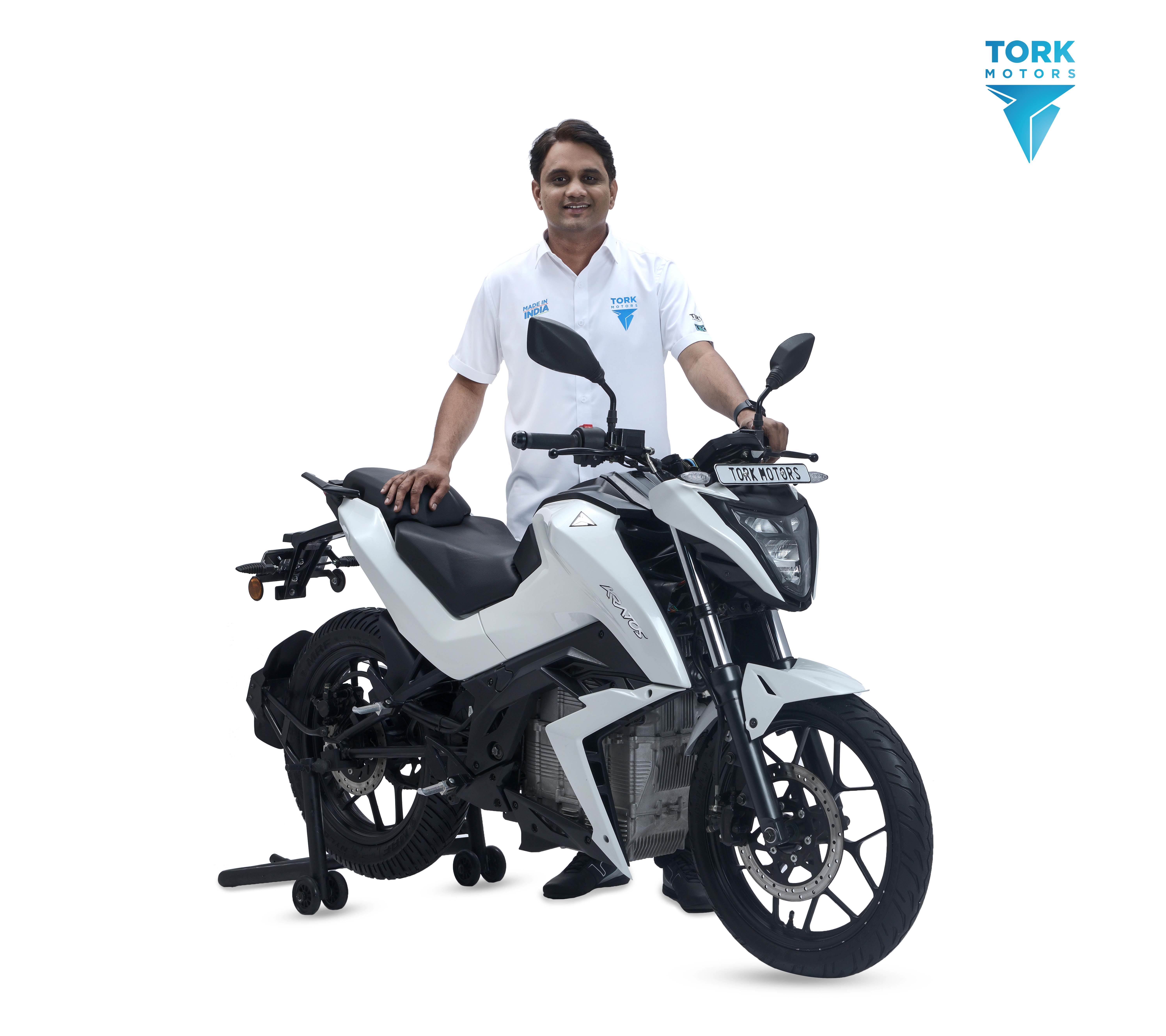 "In India, electric two-wheeler technology has matured to a significant level with month-on-month upward trend in the segment. Clean mobility, spearheaded by a transition to zero-emission electric vehicles, is a major part of India's green push. Furthermore, government's initiatives on strengthening electric vehicle manufacturing ecosystem in the country through demand incentives, establishment of network of charging stations and administration of schemes has further augmented the EV market in the country. While, more and more manufacturers are coming out with saleable products in the domestic market, a robust network of electric vehicle [EV] charging infrastructure is the need of the hour. Companies should come together and create a durable charging infrastructure for the users. It is an essential pre-requisite for progression and future penetration of electric two and three wheelers.
KK Paul, Managing Director, TI Clean Mobility


The World EV Day has evolved into a movement. Over the past few years, the Indian EV market has grown at an exponential rate. Government initiatives like FAME-II ,strict regulations on emissions along with rising consumer demand-awareness, skyrocketing fossil fuel prices, better energy density chemistries, evolving battery/charging infra and technology, unprecedented participation from big industry houses and startups are making it possible for the market EV ready. At TI Clean Mobility, our vision is to provide our customers with products and solutions that make economic and business sense and truly improve quality of life for all stakeholders.
Sulajja Firodia-Motwani, Founder & CEO, Kinetic Green

The electric vehicle market has gained a lot of momentum in India and we can see a disruption in the automotive industry. Not too far in the future, we see an enormous change in the way people and cargo move. Most important is the higher economic viability of electric vehicles because of which customers have started considering electric vehicle as their next purchase and they are flooding EV showrooms.
Diego Graffi, Chairman and MD – Piaggio Vehicles


At Piaggio, it is through innovation and our pursuit of excellence that we are building the EV infrastructure for India. Strategic partnerships with SUN Mobility and Jio-bp allow us to deploy advanced battery technologies. These provide seamless mobility to our customers while substantially bringing down their expenses, providing a great driving range, and being easy on the environment.
Jyoti Malhotra, Managing Director, Volvo Car India.
On the World EV day let us join the movement to a future which is electric so as to offer sustainable e-mobility solutions to all."
Suhas Rajkumar, Founder and CEO, Simple Energy

As we celebrate World EV Day, we at Simple believe now is the time for EVs. Between now and 2030, we hope to see a widespread adoption of all clean energy technologies, including renewables, electric vehicles that would contribute towards a greener, more sustainable planet. At Simple, we are building vehicles that would be at the absolute apex as we advance, futuristic in its specs and features, and in line with addressing primary concerns that will help end consumers switch to an EV hassle-free.
Siddharth Sikka is the Co-Founder at Battery Smart
Battery Smart works with key players in the industry, including battery manufacturers, OEMs, the driver community, and startups, to build a robust ecosystem that helps drivers easily shift to a more economical EV model. With our interoperable battery swapping solution and superior infrastructure, partners can swap their batteries in under two minutes and don't waste valuable time waiting for their vehicles to charge. Till date, we have served over 3.5 million battery swaps while powering 100 million emission-free kilometers. We currently have 5,500+ vehicles on our network and 250+ live Swap Stations across 10 cities.
Satish Jain, Chairman, PMI ElectroMobility

We are a pioneer in providing zero-emission commercial vehicles powered by clean energy, contributing towards the future of the EV segment and helping achieve the sustainability target set out by the Government of India. PMI is committed to develop reliable electric buses replete with Made-in-India technology and Made-for-India capabilities.
Mohal Lalbhai, Founder & CEO, Matter

Matter, a technology innovation led start up based out of Ahmedabad is working on electric mobility and energy storage solutions. Matter's efforts in research, innovation, platform, and product development are all directed towards an "innovate in India" approach building a robust and self-reliant infrastructure that will empower the entire nation to adopt green energy technologies.
Recently, Matter has successfully drawn attention to the need for active thermal management in EVs, wherein the market launch of MatterEnergy 1.0, India's first active liquid-cooled 2-Wheeler EV battery has shown what tropical and testing environments like India need. Similarly, Matter Drive 1.0 is Matter's promise to break the frontiers on drivetrain technology by bringing in multiple other industry-first novelties besides intelligent Thermal management.
Matter has inked a Memorandum of Understanding (MoU) with The Automotive Research Association of India (ARAI), Pune. The MoU aims at collaborating in the areas of Functional Safety, Electronics Reliability, and Cyber Security for next-generation Mobility solutions. Matter has committed to investing INR 1500 crores in the areas of next-generation electric mobility and energy storage solutions the state government of Gujarat.
These innovations and collaborations reflect Matter's commitment towards redefining electric mobility and energy storage in India.
Inderveer Singh, Founder & CEO, EVage


India's EV ecosystem is nascent but full of immense potential. We see ourselves as a catalyst to accelerate its growth. To build a commercial EV product for the future at affordable prices, every supply chain element must be built for EV instead of retrofitting the traditional ICE ecosystem.
EVage has built critical elements of its EV product like the powertrain, chassis, battery technology and exoskeleton from the ground up. Our obsession with indigenizing our commercial vehicles will only become a reality if we have a robust local supply chain and component manufacturer network that understands specific EV nuances.
Samarth Kholkar, CEO & Co-founder, BLive

BLive was founded in 2018 to promote sustainable mobility and address the growing concern over climate change. Back then, the EV market was very nascent in the country, and we identified three key challenges — awareness, accessibility, and adoption. And today, BLive works towards addressing all these challenges. We launched BLive tours, India's first e-bike tourism venture to drive awareness about green vehicles and deliver a first-hand EV experience to people. The tours currently operate across India in Goa, Coorg, Ooty and Kanha, Pondicherry, and Madikeri and we have conducted more than 25000 rides. To further our vision to make EVs accessible, BLive launched India's first multi-brand online EV store, followed by launching BLive Multi-brand (physical) Experience Stores. Presently, we have fifteen stores in major cities in Telangana, Kerala, Karnataka, and Maharashtra, Goa, and plan to open another 100 by 2023. The stores aim at providing experience, and multi-brand options under one roof.
RELATED ARTICLES