Ather Energy working on sub-Rs 100,000 electric scooter
Third product on Ather 450 platform in advanced stages of development, to be priced lower than the 450 Plus.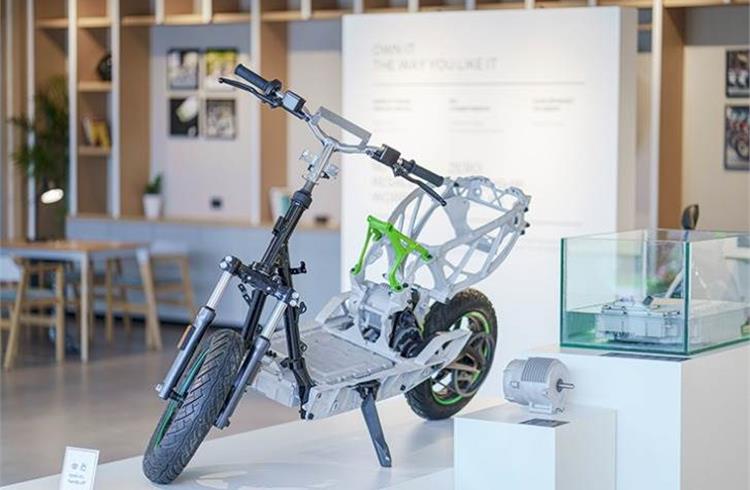 Bangalore-based electric vehicle company Ather Energy is gearing up for new competition. It plans to launch its most affordable e-scooter, which is expected to be priced similar (sub-Rs 100,000) to new rivals like Ola Electric and Simple Energy.
At present, Ather sells two models in India – the 450 Plus at Rs 113,000 and the 450X Rs 132,000 (both prices ex-showroom Delhi) excluding state subsidy, making them among the most premium offerings in the overall scooter market.
On August 15, Ola and Simple Energy launched their electric scooters with aggressive pricing of Rs 99,000 for the Ola S1, Rs 129,999 for the Ola S1 Pro and Rs 109,999 for the Simple One. While both the companies have yet to prove their mettle in the market, the aggressive pricing and features list are expected to create a stiff competition for Ather Energy.
However, Ravneet Phokela, chief business officer, Ather Energy is not worried. Speaking to Autocar Professional, he said, "If better specs ensured more sales, the TVS NTorq scores over the Honda Activa but the sales numbers reflect a different picture." He added that people buy into an overall proposition coming from a brand and what it stands for which goes beyond its specs. "Model specifications are important because they define a basic threshold — but it is about how overall specs come together, how relevant they are for the customers, the experience they get, the ride quality and so on."
Meanwhile, Phokela revealed that a third product based on the Ather's 450 platform is already in advanced stages of development and slated to be launched in Q1 of FY2023. "We are already working on a product that will come at a price point lower than the 450 Plus; it will start playing in the same kind of price band like the others (read Ola and Simple). That's a few months away, and you understand that the decision and to roll out a product it takes 18-24 months. It is not a knee-jerk reaction. The idea is to consolidate the scooter market, unlocking more segments than we do today, by way of price points and importantly in new states. It's a journey to keep adding products as we go along, because we have our own platform; we have very strong control on costs. And when you have strong control on costs, then you have control on pricing. Honestly, we are not thinking about the reducing the pricing, but focus on how we bring new products which is an ongoing journey."
RELATED ARTICLES