Ashok Leyland launches CNG-powered 18.5T long-haul truck with 1,150km range
Commercial vehicle OEM targets growing market demand for CNG variants for applications like e-commerce, parcel loads, auto-parts and FMCG with new 1922 4X2 CNG haulage truck.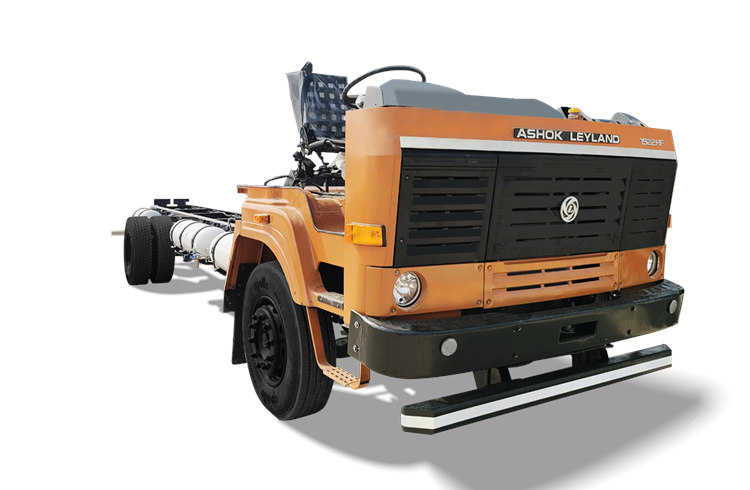 Ashok Leyland has expanded its CNG truck portfolio with the launch of the new 1922 4X2 haulage truck with CNG power.
The new 1922 CNG truck, which has four different loading span options – 20 feet, 22 feet, 24 feet and 32 feet – is powered by the proven H6 CNG engine with 162 kW (220 hp) and 700 Nm torque.
Ashok Leyland claims the new truck, with multiple CNG cylinder options (570 litres, 750 litres, 780 litres, 840 litres, 1080 litres and 1,200 litres) delivers an industry-best single-fill range of 1,150 kilometres. The 1922 4X2 CNG truck has a warranty of four years / 400,000 kilometres.
Commenting on the new truck, Sanjeev Kumar, President, MHCV, Ashok Leyland, said: "In an endeavour to expand our product offerings in the CNG segment to strengthen the portfolio, and meet the ever-growing demands of the customers, we have introduced the 1922 4X2 truck in the 18.5T segment. The industry is now witnessing an increase in demand for CNG variants for applications like e-commerce, parcel loads, auto-parts and FMCG, and this new range will further strengthen our portfolio, helping us improve our market share in the fast-growing CNG space, also help us in our journey to achieve our vision of being amongst the Top 10 Commercial Vehicle manufacturers globally."
Compared to diesel, which is currently priced at Rs 94.25 a litre in Mumbai, CNG costs Rs 79 a kg. Given that the operational cost of vehicles running on CNG is comparatively lower, freight operations deploying long-haul trucks stand to benefit substantially. It is also a cleaner alternative fuel to diesel, and the use of CNG significantly reduces harmful vehicular exhaust gas emissions like carbon dioxide, carbon monoxide and other suspended particles.
As per SIAM industry wholesales data for the first quarter of FY2024, Ashok Leyland has seen strong growth in sales of its long-haul trucks (with GVW of more than 16.2 tonnes but less than or equal to 18.5 tonnes). The company sold 959 units in April-June 2023, up 931% on a low year-ago base of 93 units.
RELATED ARTICLES