Aris BioEnergy plans Rs 250 crore investment in biodiesel
The company aims to become the largest feedstock procurer of used cooking oil (UCO) in the country  to make diesel which can be used in the auto and other sectors.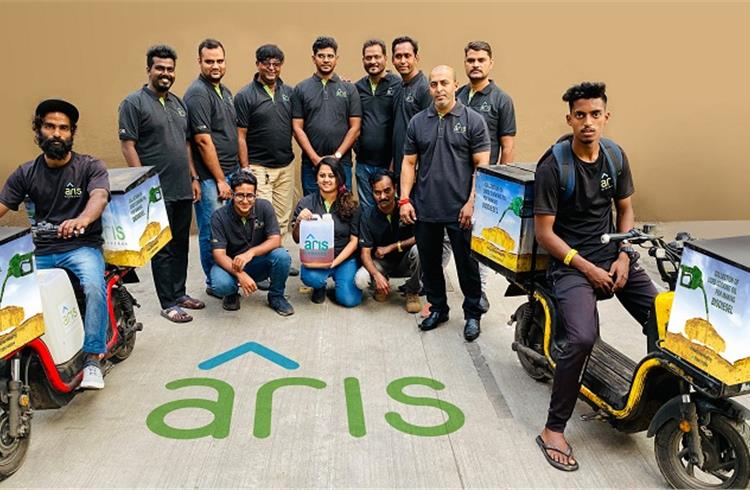 Aris BioEnergy which plans to set up about 20- odd bio-diesel plants over next 5-6 years at an investment of close to Rs 200-250 crore is in the final stages of setting up its first plant near Khopoli, an industrial township located along the Mumbai-Pune belt in Maharashtra.
Umesh Waghdhare, Founder and Managing Director of the Mumbai-based Aris BioEnergy told Autocar Professional that company aims to become the largest feedstock procurer of used cooking oil (UCO) in the country to make diesel which can be used in the auto and other sectors.
With regard to the company's scaling plans, Waghdhare said, "We have been looking at distribution network also where agents can get into an aggregating system." On this front, Aris BioEnergy has already developed a base of around 28,000 food outlets currently, a significant part of which are from Mumbai and its surrounding areas. Besides Maharashtra, the company also has operations in Karnataka, Goa, Gujarat and Telangana. The Mumbai based company counts some of the marquee brands such as Taj Group of Hotels, leading sweet manufacturing chain Haldiram, Rebel Foods, Wow Momos, amongst others from which it sources UCO.
India's national energy strategy envisages a crucial role for biofuels in the energy basket even as the government is pushing for greater blending of ethanol in petrol and diesel in order to address environmental concerns, achieve import substitution and reduce carbon footprint.
Bio-diesel can be produced from a variety of resources like vegetable oil, used cooking oil, animal fat, or agricultural oil which is said to be free of sulphur. It is, therefore, about 85 percent less polluting than fossil fuels, even though its overall lifecycle assessment benefit remains debatable, say industry experts.
The Food Safety and Standards Authority of India (FSSAI), a regulatory body for food safety in India mandates all food operating units to maintain records of used cooking oil, though the norms never get implemented in letter and spirit, the experts added. The food outlets are offered anywhere Rs 25-30 per litre of UCO by the aggregating companies so as to encourage them to handle the disposal in a responsible manner, industry insiders suggest.
Waghdhare forayed into biodiesel production after he attended a conference on bio-energy which held in Delhi in 2018. Realising its potential, he has worked on a plan to which indicated tremendous scope for the segment.
A back-of-the-envelope calculation suggests that an average Indian consumes nearly 19.5 kg of edible oil annually which translates into 2700 crore litres of country's overall consumption. At the same time about 850 crore litres of diesel gets sold every month in India. With the central government looking to blend 5 percent of bio-diesel with diesel by 2030, around 500 crore litres of biodiesel will be required to generate annually for the same. Even if just about 140 crore litres of used edible oil generated at hotels and eateries are collected, it can generate around 110 crore litres of biodiesel each year, the company executive added.
It is not just the entrepreneurs but even PSU oil marketing companies are doing their bit to push the level of diesel blending. For instance, Hindustan Petroleum Corporation in FY2021 recorded sales of 41,039 KL of bio-diesel during FY2021. Likewise, Bharat Petroleum Corporation blended 288.3 KL of biodiesel in 3,830.3 KL of diesel. During the same year, BPCL floated 14 Expression of Interests against which 11 bidders offered for setting up 13 plants. Similarly, IndianOil issued 22 Letter of Intents.
RELATED ARTICLES