Allison Transmission and SANY eye demand for mining dump trucks in India 
Allison 4000 Series transmission to equip SANY's SKT105 96-ton wide body mining dump (WBMD) truck for the fast-developing India market.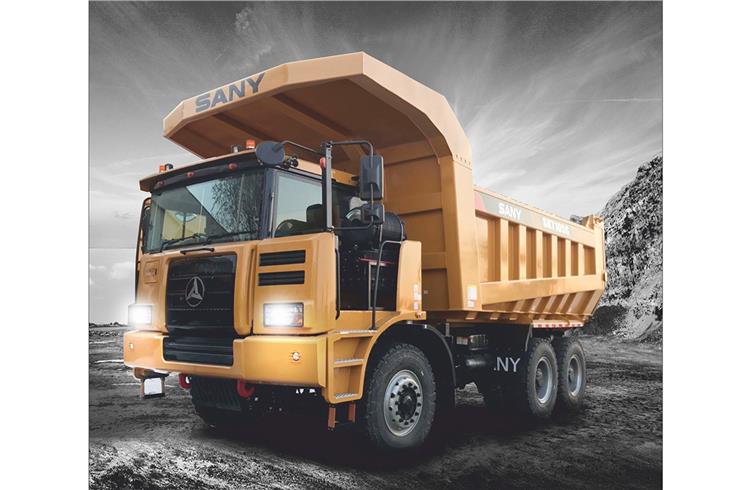 The huge governmental and private sector spend on infrastructure development in India has drawn the attention of the Indianapolis-based Allison Transmission, the largest global manufacturer of medium- and heavy-duty fully automatic transmissions, and a leader in electrified propulsion systems.
Allison Transmission has now expanded its partnership with SANY, a global heavy equipment manufacturer for the mining and construction markets, by signing a Letter of Intent to supply the Allison 4000 Series transmission for SANY's SKT105 96-ton wide body mining dump (WBMD) truck for the India market.
SANY is the first OEM to manufacture WBMD trucks outside of China. Allison's recent growth in the WBMD application represents an opportunity of $100 million in annual revenue.
"Allison's partnership with SANY has reached a new milestone with this expansion into a new geographic market for our purpose-built transmission for mining applications," said Kartik Ramanan, Executive Director, Global Off-Highway, Customer Support and Service Engineering. "We'll draw on our joint success in the wide body truck market in China to create an ecosystem of innovation and growth in the fast-developing India market. Our goal is to create a differentiated value proposition for our customers by providing a reliable and durable transmission that optimizes driver comfort and delivers superior total cost of ownership through increased productivity and uptime."
"Our latest collaboration with Allison demonstrates SANY's global scale and commitment to expanding our reach to new end markets," said Deepak Garg, Managing Director, SANY Group India and South Asia. "We're eager to provide our innovative SKT105 WBMD truck, equipped with the proven Allison 4000 Series, to customers in India to increase productivity and improve the way they work in the challenging mining environment."
The SKT105 truck will be used for hauling ore and overburden, the rock or soil layer that needs to be removed in order to access the ore in mining fields. The Allison 4000 Series transmission is specifically designed for the severe duty-cycles that trucks are put through in tough mining environments. Together, SANY and Allison aim to deliver improved vehicle performance and productivity, as compared to manual and other automatic transmissions.
RELATED ARTICLES