World's first 'pop-up' electric vehicle charging points to come up on the streets of Oxford
The UEone charging bollards were developed specifically to provide charging for the 43% of UK households who have on-street parking.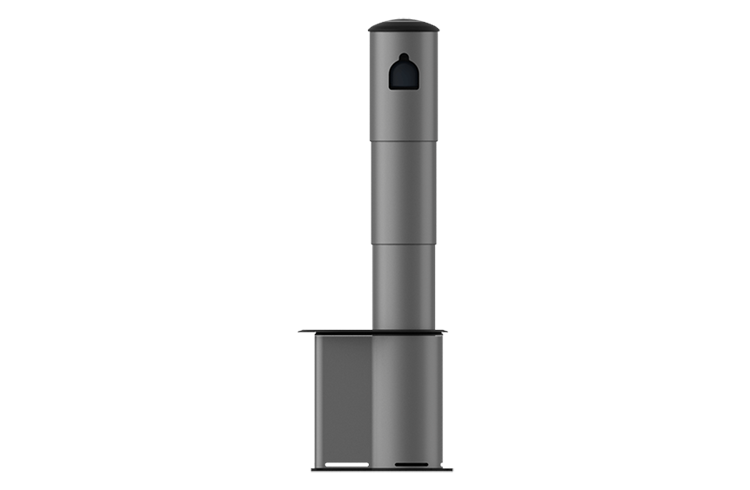 The city of Oxford has been awarded £474,000 (Rs 4.3 crore) to become the first city in the world to trial 'pop-up' on-street electric vehicle charging points.
Residents across Oxford are being encouraged to nominate their street to take part in the project, which will see 20 'UEone' retractable pavement bollards installed on streets with on road, off pavement parking. The scheme will be available to residents who currently have electric vehicles and those who want to own an electric vehicle.
The UEone was developed specifically to provide charging for the 43% of UK households who have on-street parking. The charging points will be app-operated and will retract underground when not in use.
The UEone uses the same SmartCable as Ubitricity lamp posts, allowing residents to charge at any UEone retractable bollard or Ubitricity lamp post.
The successful bid was made in partnership with Duku, Urban Electric and Oxford City Council and has been awarded £473,595 (Rs 4.3 crore) of funding. The overall cost of the project will be £600,000 (Rs 5.4 crore), with the remaining funding coming from Urban Electric via private investment.
The 'pop-up' charging points will be made by Urban Electric Networks, which led the bid. The City Council's 'Sustainable Cities' team will work with 'Oxford Direct' services and Scottish and Southern Energy Networks (SSEN) to facilitate installation. Oxford Direct services will be the installation contractor for the project.
The funding was awarded under Innovate UK's strand 2 Infrastructure Systems competition. Innovate UK is the UK's innovation agency. It works with people, companies and partner organisations to find and drive the science and technology innovations that will grow the UK economy.
Supporting 'Go Ultra Low' Oxford on-street residential charging project.
The Go Ultra Low project is a trial by Oxford city council and Oxfordshire county council, aiming to reduce air pollution and further lower Oxford's carbon emissions. It has been made possible by a £800,000 (Rs 7.3 crore) grant from the Government's Office for Low Emission Vehicles (OLEV). The scheme has seen 100 electric vehicle charging points installed in residential streets across Oxford. It is thought to be the first on-street charging pilot of its size in the world.
In order to tackle harmful air pollution levels across Oxford, Oxford city council and Oxfordshire county council had announced plans in October 2017 to introduce the world's first 'Zero Emission Zone' in Oxford city centre.

The zone will restrict vehicles in phases, taking into account the best available technology, starting with some vehicle types and a small number of streets in 2020 and, as vehicle technology develops, moves to all vehicle types across the whole city centre in 2035.
Demonstration of the Charging bollard (video: Oli Freeling-Wilkinson)
Its full implementation would take air pollution levels in Oxford city centre down to near-background levels. For example, in the city centre's most polluted street, George Street, a 74 per cent reduction in toxic nitrogen dioxide (NO2) levels is expected by 2035.
The new money is part of a wide range of Oxford City Council projects – worth £3.25m (Rs 29 crore) in total – to help businesses and residents prepare for the 'Zero Emission Zone', including securing:
The city council, along with partners Green TV and Electric Drives will be hosting the Oxford EV Summit on 4 and 5 July, bringing together leaders and key players from across the electric vehicle and charging infrastructure industry.
Ian Meikle, Innovate UK Director Clean Growth and Infrastructure, said, "Making sure we have the right infrastructure to encourage more people to switch to electric vehicles is a key part of meeting the air quality challenge and if successful, this exciting project has the potential to be rolled out across the whole country, so we're very interested to see how it progresses."
Olivier Freeling-Wilkinson, Cofounder at Urban Electric said, "The cheapest, most convenient and grid-friendly way to charge an EV is at home at night, yet up to 85% of households in some urban residential areas cannot do so because they park on-street, acting as a barrier to EV adoption.

By giving certainty of access to a home-based charge point for on-street residential parking zones, the UEone makes it possible for local authorities to enable the 11.3m UK households currently excluded from driving an EV with the ability to do so without spoiling street aesthetics.

By installing an over-supply of charging bollards in a street from day one we are creating an abundance of charging spaces that will give consumers without off-street parking the confidence to switch to an EV."
Councillor Tom Hayes, Executive Board Member for Safer and Greener Environment, said, " We have set ourselves the big goal of introducing the world's first zero-emissions zone to clean up our toxic and illegal air. I'm thrilled that the Council has secured funding to support the world's first pop-up electric vehicle charging points trial, and that this sits within our practical approach to cleaning up our dirty air.
RELATED ARTICLES