Volvo Cars to expand production of XC40 to meet surge in demand
Looking at the popularity of XC40, Volvo cars to introduce new models based on its Compact Modular Architecture (CMA) and is going to replace the current V40.
Hakan Samuelsson, President and CEO of Volvo Cars
Manufacturing plant in Luqiao, China
Volvo's manufacturing plant in Ghent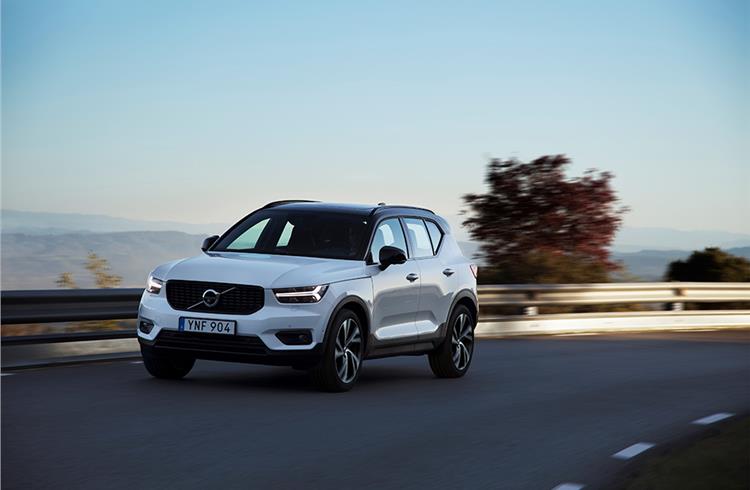 With 80,000 new orders for the new award-winning XC40 small SUV, Volvo Cars is expanding production in Europe and China in order to meet demand.
Production will be expanded at its Ghent manufacturing plant and Volvo Cars will add XC40 production capacity at its Luqiao plant in China in the first half of next year.
In addition, the company has also announced today that it will capitalise on the popularity of its new smaller models with the introduction of new models on its Compact Modular Architecture (CMA), replacing the current V40.
Hakan Samuelsson, president and CEO of Volvo Cars said,"The XC40's success has surpassed even our highest expectations.The small SUV segment is the fastest-growing segment in the industry now, and with these additional CMA-based models we expect to benefit further from that growth."
The coming new models based on CMA will include fully electric vehicles and will be sold globally in all major regions. More product details will be disclosed at a later stage.
The XC40 was launched in late 2017 to global acclaim and was the first ever Volvo to win European Car of the Year in March of this year.
The new XC40 is the first model on Volvo Cars' new CMA vehicle architecture. Co-developed with Geely Holding, CMA provides Volvo Cars with the necessary economies of scale for this segment.
In March, Volvo Cars announced it will produce cars for its new sister brand Lynk & Co at the Ghent plant. Like the XC40, the first Lynk & Co model is based on CMA.
Also read:
2018 Volvo XC40 India review, test drive
Volvo Cars global sales up 12.2% in April to 52,635 cars
Volvo XC60 bags World Car of the Year 2018 title
RELATED ARTICLES