UK demand for British-built cars drops by almost half in June
UK's domestic demand struggles but exports remain buoyant.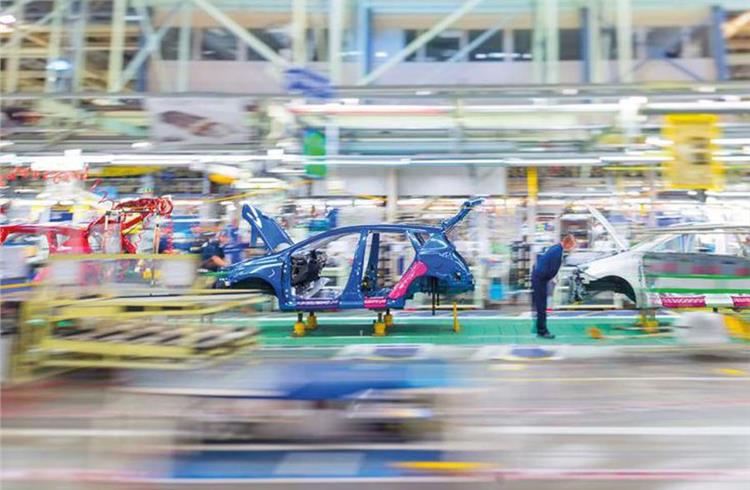 UK demand for cars built in the country declined by a massive 47.2 percent in June — the result of "a perfect storm", according to the UK's automotive industry body.
Mike Hawes, chief executive of the Society of Motor Manufacturers and Traders, said the fall was not only due to uncertainty on diesel cars and the "cataclysmic fall in consumer confidence" but was also due to the effects of new WLTP emissions tests coming into force on 1 September. Carmakers are struggling to complete tests on all models ahead of that deadline, resulting in delays.
Hawes added that other key reasons include model changes from certain manufacturers and model allocation per country changing globally at some brands.
While this initially appears a dismal situation, the bigger picture is more optimistic. Overall UK production figures for June, including both domestic and foreign demand, fell just 5.5 percent as compared with June 2017, with 128,799 cars built. Cars made for export balanced out the weak UK demand, rising 6 percent year on year.
RELATED ARTICLES