Nuance's conversational AI platform to power Daimler's in-car multimedia system
Dragon Drive, Nuance's connected car platform, aims to elevate the in-car experience in the new Mercedes A-Class.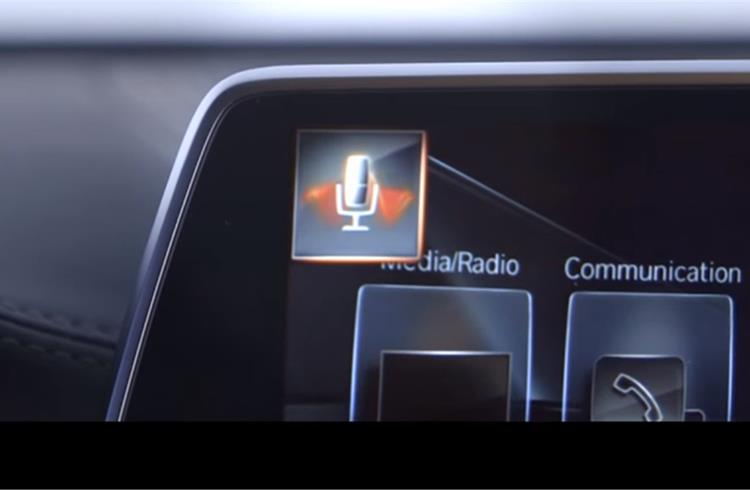 Nuance Communications, an American based multinational computer software technology corporation with expertise in conversational AI innovations, announced it has collaborated with Daimler to develop and power the Mercedes-Benz User Experience (MBUX) multimedia system.
Nuance Communications claims that the new infotainment system transforms the driver experience in the cockpit through a fully customized automotive assistant, built specifically for the new A-Class and other future Mercedes models. MBUX leverages the Nuance Dragon Drive platform to understand and continuously learn the needs and preferences of both drivers and passengers over time to provide an increasingly personalized and connected experience.
The in-car system is activated by a wake-up word rather than the push of a button. MBUX is engaged with a simple, "Hey Mercedes." Natural language understanding (NLU) and natural language generation (NLG) allows drivers and passengers to interact with MBUX naturally, just as they would with another person. Nuance claims that the natural language understanding designed into MBUX recalls what a driver has said previously and can understand references to things that were said in the past, just like humans can. The system is pre-wired to accept flexible, over-the-air updates via the cloud, even for functions designed and embedded directly into the vehicle. As the software model is continuously enriched with new words or with the changing use of language over time, new domains (for example seasonal sports events), virtual assistants and services can be added to broaden the spectrum of information available to the driver at any time.
Sajjad Khan, vice president, Digital Vehicle & Mobility, at Daimler said, "As we work to create new experiences for Mercedes drivers, the new technologies we implement must have the user at the forefront, with the goal of making interaction with the car seamless and simple. That's why we worked closely with Nuance, a long-time partner, on MBUX, leveraging their intuitive and natural voice and language solutions as an integral part of how we build an in-car experience that helps differentiate us in the minds of drivers."
Stefan Ortmanns, executive vice president and general manager, Nuance Automotive said, "In today's connected world, users demand simple yet highly personalized access to content and services, and the in-car assistant is no exception."
Nuance communication has clarified that the Dragon Drive powers MBUX features in 23 languages, including UK English, US English, German, Dutch, French, Italian, Spanish, Mexican Spanish, Mandarin, Japanese and Korean. The MBUX assistant will first be introduced in the new 2018 A-Class, which is available for order now and began shipping in May 2018.
Also read: Volvo to embed Google Android in its next-gen connected cars
Bosch re-imagines the future of vehicle cockpit
Faurecia reveals its cockpit of the future at CES 2018
Visteon targets ride on megatrends for India
Alexa and Tmall Genie could enable car owners to remotely monitor their cars
RELATED ARTICLES