Microvast to be battery pack supplier to Ree Automotive's commercial EVs
Microvast's MV-C Gen 4 lithium-ion battery packs to power REE's P7 fully-flat commercial EV platforms with REEcorner technology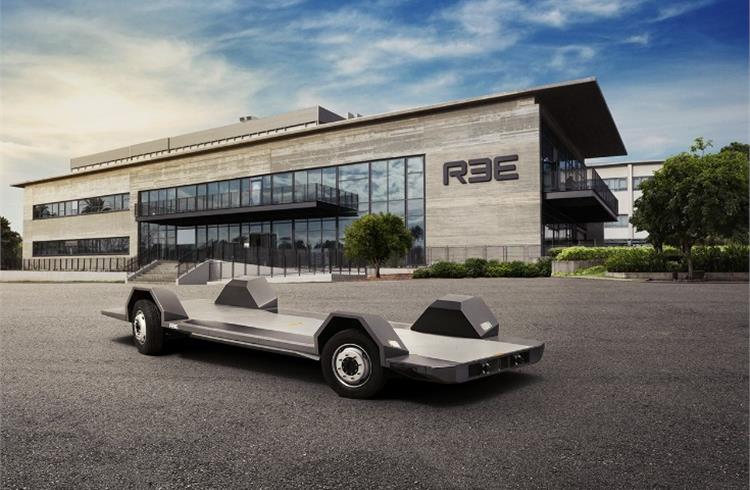 The REE P7 is suitable for applications such as commercial trucks, school buses, walk-in vans, and delivery box trucks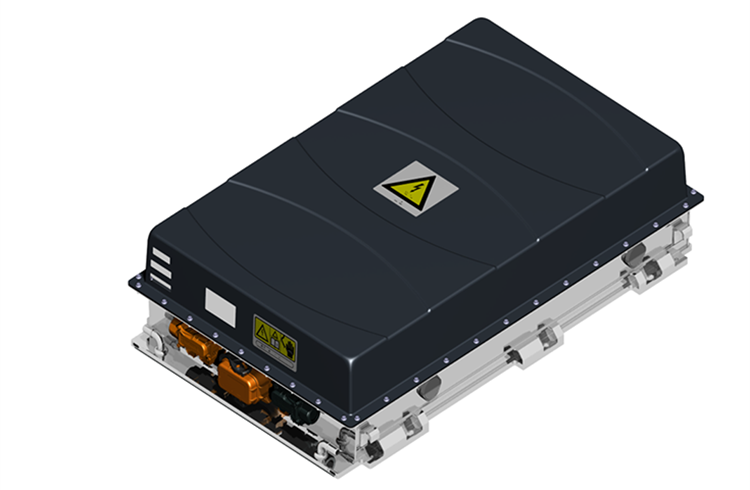 New MV-C Gen 4 battery pack contains Microvast's high-energy HpCO 53.5Ah pouch cells, delivering 27% more energy and power when compared to previous battery generation.
REE Automotive's P7-B box truck. This is a Class 3 delivery truck built on a P7 cab chassis.
Microvast Holdings, a technology innovator that designs, develops, and manufactures lithium-ion battery solutions, and REE Automotive, an automotive technology company and provider of electric vehicle platforms and EVs, have signed a supply and purchase agreement.
Microvast, through its wholly-owned subsidiary Microvast Gmbh, will offer MV-C Gen 4 HpCO high-energy lithium-ion battery packs which will contribute as energy storage system for REE EV platforms. Microvast's cutting-edge battery technology is claimed to offer high energy density, high power performance, long cycle life, and fast charging capabilities (full charge in 30 minutes).
The newly developed MV-C Gen 4 battery pack contains Microvast's high-energy HpCO 53.5Ah pouch cells, delivering approximately 27% more energy and power when compared to Microvast's previous battery generation. It also features improved thermal management and safety controls, fulfilling the upcoming safety standards regarding thermal runaway. The Gen 4 battery packs are expected to be certified to meet cross-regional battery standards such as ECE R100.3, GB 38031, and UL2580.
"Microvast's MV-C Gen 4 battery pack is a great fit for REE," said Sascha Kelterborn, Chief Revenue Officer of Microvast Holdings. "It's specifically designed to address the requirements of commercial vehicle fleets."
"As we remain laser-focused on bringing to market commercial vehicles powered by REE's P7 platform, we are pleased to offer a turn-key solution with the flexible, high-tech, and industry-leading performance capabilities of Microvast's battery systems," said Daniel Barel, Co-Founder and CEO of REE. "Through this collaboration, customers such as fleet owners and delivery and logistics companies will benefit from REE's commercial EVs, which are expected to be tailored to their needs with long-lasting, fast-charging batteries."
REE's innovative award-winning REEcorner technology incorporates vehicle drive components including steering, braking, suspension, powertrain, and control into a compact module between the chassis and the wheel, allowing the industry's flattest EV platform with seamless integration to any AD system.
The REE P7 platform will be powered by Microvast's MV-C Gen 4. The REE P7 is suitable for applications such as commercial trucks, school buses, walk-in vans, and delivery box trucks. REE's scalable and modular architecture allows any platform size from Class 1-6. Microvast offers consistent modularity with its battery systems and can fulfil the requirements of all of REE's EV platform sizes.
RELATED ARTICLES