McLaren unveils 330kph plug-in hybrid Artura supercar
All-new plug-in hybrid supercar launches McLaren's era of electrification
McLaren unveils 330kph plug-in hybrid Artura supercar
McLaren unveils 330kph plug-in hybrid Artura supercar
McLaren unveils 330kph plug-in hybrid Artura supercar
McLaren unveils 330kph plug-in hybrid Artura supercar
McLaren unveils 330kph plug-in hybrid Artura supercar
McLaren unveils 330kph plug-in hybrid Artura supercar
McLaren unveils 330kph plug-in hybrid Artura supercar
McLaren unveils 330kph plug-in hybrid Artura supercar
McLaren unveils 330kph plug-in hybrid Artura supercar
McLaren unveils 330kph plug-in hybrid Artura supercar
McLaren unveils 330kph plug-in hybrid Artura supercar
McLaren unveils 330kph plug-in hybrid Artura supercar
McLaren unveils 330kph plug-in hybrid Artura supercar
McLaren unveils 330kph plug-in hybrid Artura supercar
McLaren unveils 330kph plug-in hybrid Artura supercar
McLaren unveils 330kph plug-in hybrid Artura supercar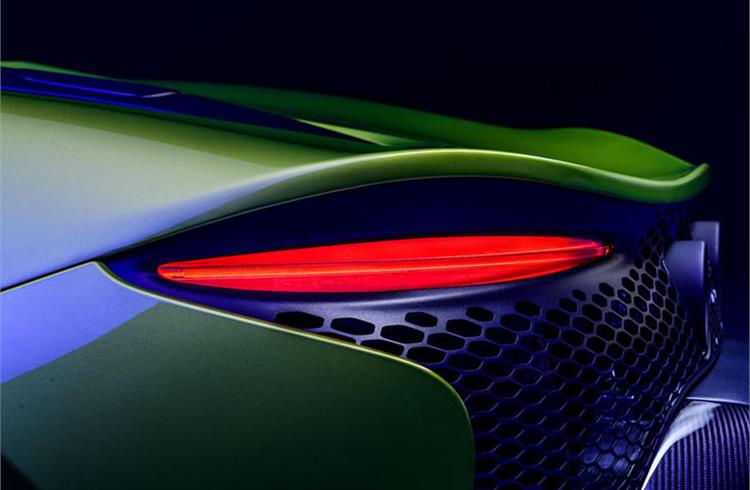 McLaren unveils 330kph plug-in hybrid Artura supercar
McLaren unveils 330kph plug-in hybrid Artura supercar
McLaren unveils 330kph plug-in hybrid Artura supercar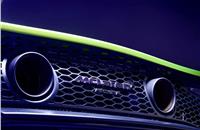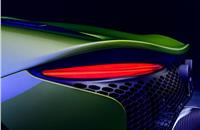 McLaren has unveiled its first 'clean sheet' supercar since the game-changing 12C a decade ago, replacing almost every facet of its V8-engined Sports and Super Series models with an all-new design that provides early clues about how it will deal with the age of electrification.
The car, called the Artura and available to order now from £185,500 (Rs 1.68 crore), is a plug-in hybrid with a governed 205mph (330kph) top speed and 3.0sec 0-60mph/100kph acceleration.
In addition to the explosive performance, it can cruise for up to 19 miles on battery power alone and its combined fuel economy exceeds 50mpg.
At the kerb, the Artura weighs just 27kg more than a 720S even though its 671bhp powertrain consists of a newly designed twin-turbo V6 engine, a 92bhp electric motor and a 7.4kWh battery, all mated to a new eight-speed gearbox. The hybrid components weigh 130kg in their own right, showing the extent of McLaren's weight-saving measures across the rest of the new car.
With the arrival of the Artura, McLaren is ditching its confusing policy of using numbers to distinguish its cars, in favour of names.
Also disappearing is the demarcation between Sports and Super Series models: the new car is positioned as a supercar, above the recently launched GT but below the £220,000 720S. McLaren has already confirmed that a full-electric model is under development and scheduled to hit the market "after 2025".
Chassis and body design
The Artura has an all-new central carbonfibre tub that's lighter than the one previous cars used, with aluminium crash beams front and rear and an aluminium rear subframe to support the engine and rear suspension. The 'shrinkwrapped' body panels are a combination of carbonfibre and Superformed aluminium.
The new passenger cell, made at McLaren's Sheffield carbon works, weighs just 82kg, even though it extends further rearward than its predecessors to incorporate a super-stiff, crash-proof battery carrier.
It looks broadly similar to the outgoing components, but McLaren says the new chassis uses four new carbon materials, a new resin and a new structural core for greater stiffness. In addition, several bonded metal parts in the previous cars, including the windscreen surround, are replaced by carbon.
Although everything about the Artura's structure is new, it seems there is an optimal size for a McLaren. Like the 570S and 720S, the Artura is a little over 4.5m in length and just under 2.0m wide but its 2640mm wheelbase shaves 30mm from that of the previous cars, aiding agility.
The Artura's impressively low kerb weight of 1495kg results from a concerted weight-saving campaign that began four years ago. "Every drop of McLaren's experience and expertise has been poured into Artura," said McLaren CEO Mike Flewitt. "Its introduction is a landmark moment."
Design chief Rob Melville talked about "pure technical sculpture" in what is a tightly packaged design. His aim, he said, has been to create a car whose technology doesn't disrupt but actually enhances visual appeal. Given the complex collection of scoops, vents, heat chimneys, splitters and spoilers that need to be included in the Artura's shape, the car's neat proportions and simple lines are special achievements.
Powertrain
The Artura's all-new 2993cc petrol V6 was created entirely for this application, said powertrain boss Richard Jackson, and will be made by Ricardo on a newly installed production line at its works in Shoreham, West Sussex.
It's a 120deg direct-injection 'hot vee' design with the turbos mounted in the centre of the engine for compactness and efficient gas flow. The all-aluminium design uses continuously variable valve timing, delivers 577bhp at 7500rpm, redlines at 8500rpm and is 50kg lighter than the previous cars' V8, at a class-leading 160kg. A dry sump lets it sit very low in the car and its exhausts exit through rear bodywork, between the two blade-like LED tail-lights.
Installed north-south in the car, the V6 (which is 190mm shorter than the V8) looks hardly any bigger than the transmission bell housing with its all-new eight-speed gearbox behind it. Inside the bell housing is an ultra-compact 92bhp axial flux electric motor that assists the V6 when required, notably by providing 'torque infill' at lower speeds and during gearchanges. The car can travel in electric-only mode for up to 19 miles at speeds of up to 81mph.
Also nestling within the Artura's transmission housing is McLaren's first e-diff, essentially an electronically controlled clutch pack that variably deploys torque between the rear wheels and allows quicker and more subtle torque shifts than a conventional limited-slip differential would do.
It controls the amount of slip angle in a drift, too. The driver can adjust that via the Variable Drift Control settings on the cockpit's central screen.
Steering, suspension, tyres and brakes
The front suspension is closely related to the Senna's double-wishbone set-up and McLaren repeats its preference for electro-hydraulic power steering, which, it insists, offers benefits in "immediacy, on-centre feel and detailed feedback" over the all-electric systems favoured by most rivals. There is also a new steering column and a bespoke torsion bar in the rack: McLaren engineers say the combination brings further benefits in weight build-up away from centre and gives a more natural, unassisted steering feel.
The rear suspension is new: a five-link system consisting of a top wishbone, two lower links and a toe control arm each side, ahead of the rear wheel. This layout delivers considerably more design freedom and an unsprung weight saving of 2.4kg a side, plus better wheel control under braking and acceleration, improved stability and enhanced grip levels.
The 'Proactive' dampers use accelerometers to 'read' a road and adjust rates according to conditions, but drivers are still offered three selectable handling modes: Comfort, Sport and Track. Each mode has its own parameters for the dampers and e-diff, and drivers can also separately configure the Artura's electronic stability control to adjust the degree of intervention.
The tyres are Pirelli's latest P Zero Corsas, now deemed similar in grip to the Trofeo R tyres on McLaren's 600LT. Each carries an electronic chip that monitors air pressure, temperature and wear and 'talks' to the Artura's stability control system. A new polyurethane sponge material inside each tyre is designed to limit noise and vibration transmission into the cabin.
The standard seven-spoke wheels are 19in at the front and 20in at the rear, but several optional designs are available that reduce unsprung weight by up to 10kg.
Interior
Big efforts have been made to improve the Artura's feeling of cabin space over its peers, and the dihedral doors have been redesigned to open closer to the car, reducing a previous difficulty of McLaren ownership.
Engineers have worked hard to improve noise, vibration and harshness levels, a new priority now that the car is capable of engine-off running. And although the V6 engine has been tuned to deliver a stirring soundtrack under hard use, McLaren promises it will be quiet when cruising.
The car still features a narrow centre console and a vertically oriented screen but it has all-new infotainment connected to the rest of the car by a new ethernet-based wiring system that speeds up data transfer, reduces cabling by 25% and saves weight. Major controls, including the chassis and powertrain modes, are now fingertip controlled via pods that can be easily operated without a driver's hands leaving the wheel. Both the instrument binnacle and pods adjust for reach and rake with the wheel.
The other headline interior feature is a new, one-piece Clubsport seat that combines the lightness of a race-style design with a high degree of adjustability by moving fore and aft on rails as usual but for subtler adjustment through an elliptical arc that changes under-thigh support, cushion height and backrest angle in one movement. A heavier Comfort seat is optional.
Ownership
The Artura will be offered in four trims – Standard, Performance, Techlux and Vision – and the usual bespoke services will be available, too. It comes with a five-year warranty plus six years' cover for the hybrid battery. Deliveries start this summer.
The company is challenging buyers to view the Artura as the beginning of an entirely new model generation, quite different from anything offered before.
"From the beginning, Artura was about challenging ourselves to innovate," said chief engineer Geoff Grose. "This is a McLaren for the new age and a supercar like no other."
RELATED ARTICLES