Magna to begin manufacturing Fisker Ocean SUV from November 2022
Binding manufacturing agreement finalises all aspects of October 2020 cooperation agreement; Fisker Ocean to debut at Los Angeles Auto Show in November 2021.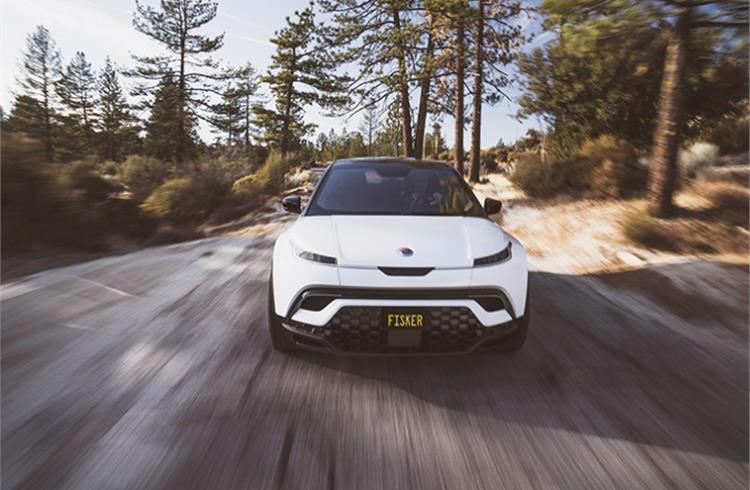 Magna to begin manufacturing Fisker Ocean SUV from November 2022
Magna to begin manufacturing Fisker Ocean SUV from November 2022
Magna to begin manufacturing Fisker Ocean SUV from November 2022
Magna to begin manufacturing Fisker Ocean SUV from November 2022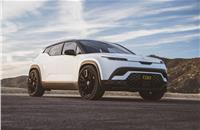 Electric vehicle manufacturer has signed a binding agreement supporting manufacturing with Magna International Inc. Along with the previously signed agreements on electric vehicle (EV) platform sharing and ADAS package, today's news finalises the framework established between the two companies beginning in October 2020.
Fisker and Magna also confirmed that production of the all-electric Fisker Ocean SUV is projected to start on November 17, 2022 at Magna's world-class manufacturing facility in Graz, Austria, where they have produced more than 3.7 million vehicles for several global automakers.
"From the start of this partnership, Fisker and Magna aligned very quickly on the importance of delivering a high-quality vehicle on time," said Fisker chairman and CEO, Henrik Fisker. "We continue to strengthen our partnership beyond platform development and manufacturing into areas such as the development of Fisker Intelligent (FI) Pilot. I am very confident Fisker and Magna will deliver an incredible product to our customers."
Comprehensive manufacturing pact
This agreement is broad-based and comprehensive, covering planned volumes, manufacturing costs and quality metrics over the program's lifecycle through 2029. It covers all stages, including the critical planning and launch phases. This agreement underpins all facility investments, including bodyshop, a clear path to start-of-production in Nov. 2022 and rapid ramp-up to full run-rate production.
This contract aims to provide opportunities to increase volumes with the Ocean or other FM29 architecture variants, as well as collaboration on efficiencies in the production process that may drive post-launch manufacturing and cost innovations.
"Our complete vehicle systems approach, combining all elements of our portfolio, makes Magna's proposition highly competitive – in capital efficiency, launch reliability and speed to market," said Magna Steyr President, Frank Klein. "Our collaboration with Fisker is an excellent example demonstrating the unique capabilities Magna offers as the go-to supplier when it comes to delivering world-class technologies and vehicles for our customers."
The Fisker Ocean SUV will use a version of a Magna-developed electric vehicle architecture modified by Fisker to create the FM29 platform, and in the process, create new intellectual property. Combined with Fisker-developed IP, the new aluminium-intensive FM29 platform is projected to deliver class-leading range and interior space at a Bill of Materials and manufacturing cost that enables the Ocean to enter the market at a starting MSRP of $37,499 in the United States (excluding EV-related subsidies) and below 32,000 euros in Germany (including taxes and EV-related subsidies) – as well as offer compelling, high-value option packages to customers across the Ocean's entire price range.
"Our asset-lite model, reinforced by partners like Magna, is powering Fisker towards its planned delivery of the Ocean with features and functions exceeding our original aspirations," continued Mr. Fisker. "From our co-located manufacturing team in Austria to our software engineers in San Francisco, Fisker is scaling rapidly to deliver a range of world-class, sustainable products and services."
ALSO READ Fisker and Magna to jointly develop scalable domain controller architecture
RELATED ARTICLES