Infineon to unveil advanced digital Turbo MAP sensor
At the Sensor+ trade fair in Nuremberg, the XENSIV series of sensors from Infineon for the measurement of manifold air pressure is claimed to be of the highest accuracy yet.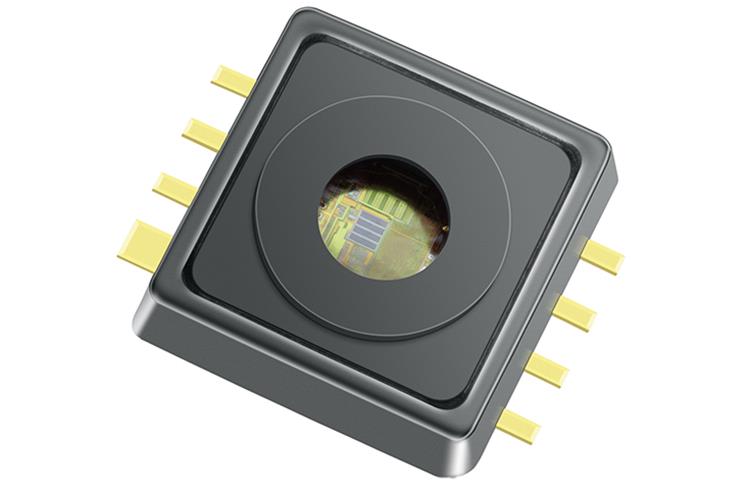 Infineon Technologies is presenting the new XENSIV absolute pressure sensor series KP276 at the Sensor+ Test trade fair that will be held from 25 to 27 June, 2019 in Nuremberg. It addresses applications such as the measurement of manifold air pressure (MAP) in aspirated or turbo (Turbo MAP) diesel and gasoline engines as well as exhaust gas recirculation. The digital sensor covers a pressure range of 10 kPa to 400 kPa, achieves very high accuracy, and provides fast measurement and communication.
The MAP is an important parameter to calculate the air-fuel ratio provided to the engine. Precise measurement helps increase combustion efficiency and thus reduces harmful emissions. In addition, manifold pressure data can be used to compute diagnostics of leakages and malfunctions of the exhaust gas recirculation valve.
With an accuracy error of 0,77 percent (full scale span, FSS) over lifetime, XENSIV KP276 products are claimed to be the most accurate digital Turbo MAP sensors in Infineon's portfolio. An even more precise (0,5 percent FSS) product version is already planned. Furthermore, this version will be ISO26262 ready, providing all the analyses and documentation necessary for safety-critical applications.
XENSIV KP276 sensors integrate the signal processing for an external NTC temperature sensor. This allows to provide both the pressure and the temperature signal on only one digital interface. The devices have a 'SENT' interface with a short frame length of 846 µs and a short NTC start-up time of typically 10 ms. This leads to a faster measurement and transmission of the data as compared to previous Infineon products.
The sensors come in a robust SMD-8 package and are suitable for the harsh conditions in engine management applications. They are said to be qualified for a temperature range from -40 degree Celsius to 150 degree Celsius and protected against aggressive media like iodine and exhaust gas condensate.
Also read: Infineon claims world's first monolithically integrated linear hall sensor for vehicles
Infineon targets two-wheeler OEMs with magnetic wheel sensors
RELATED ARTICLES