Igus showcases latest motion plastics at IAA Mobility
igus experts to demonstrate how plastics can permanently reduce costs and improve technical performance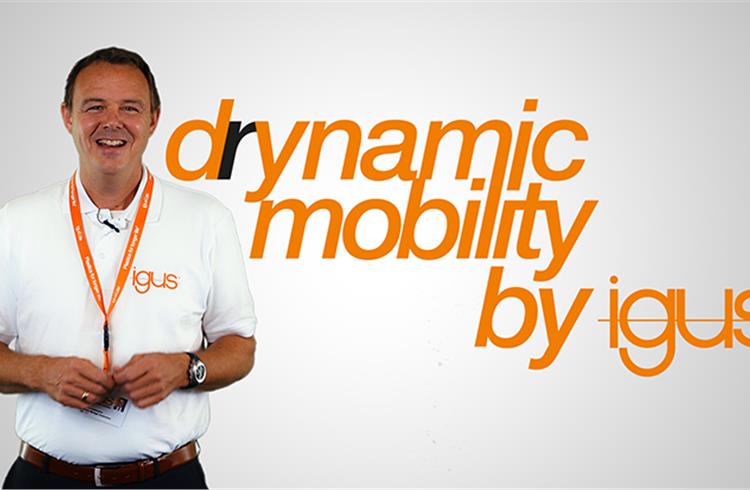 At IAA Mobility 2021 in Munich, igus is presenting its motion plastics products and innovations on six trending topics.
The industry and plastics specialists is providing insights into the ways lubrication-free polymer solutions can contribute to sustainability. For instance, plain bearings, linear guides and energy chains made of polymers reduce lubricant, fuel consumption and weight. In a presentation on the topic of alternative drives, igus will show how polymer plain bearings can greatly reduce costs. A livestream on aerodynamics will deal with corrosion at bearing points in hinges. Experts on value engineering are to present the short-term services of igus for rapid development and product optimisation.
Autonomous driving also requires design creativity from developers. igus shows how to reliably guide complicated moving cables. But cars are not the only mobility option in which polymer solutions are advantageous; in the increasingly popular bicycle, with or without battery power, polymer bearings have a long service life despite contact with dirt and water. igus bicycle experts will demonstrate a few true examples of weight and lubrication reduction.
RELATED ARTICLES