Honda plots 10 new electric two-wheelers by 2025
The upcoming electric models include EV commuters, electric mopeds and bicycles, as well as what Honda calls 'fun' EVs.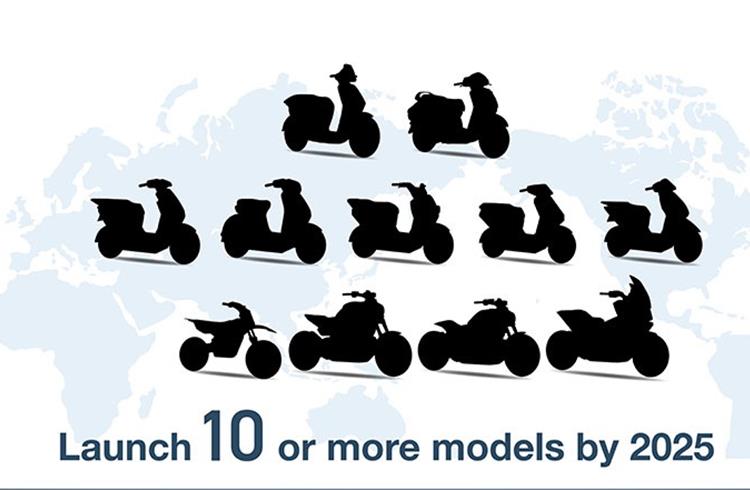 Honda's electric two-wheelers include commuters, mopeds and bicycles, as well as what it calls 'fun' EVs.
Honda is bullish on demand for electric two-wheelers and, anticipating such market expansion, plans to introduce electric motorcycles that accommodate a wide range of customer needs.
Honda today revealed its future product development programme for carbon neutrality, which includes the introduction of 10 new electric two-wheelers by 2025 as well as a number of flex-fuel models.
Honda is arguably the mightiest two-wheeler manufacturer on the planet, and it fully recognises the importance of sustainable mobility. It has already entered a consortium with the other three big Japanese manufacturers, called Gachaco, Inc., for standardised swappable battery architecture, and is also part of another such arrangement, called the Swappable Batteries Motorcycle Consortium (SBMC), with KTM, Piaggio and Kawasaki.
Now, the Japanese giant has laid out its plans for future green models, which include a number of electric two-wheelers, as well as flex-fuel models. The big news is that Honda will introduce 10 or more new electric two-wheelers by 2025. These will be split between electric commuter models (two models to be introduced between 2024 and 2025), electric mopeds and bicycles (five new models to be introduced between now and 2024), and what it calls 'fun' EVs (three new models to be introduced between 2024 and 2025). It also hopes that the new models will translate into healthy sales figures, with targets of 1 million units sold by 2025, and 3.5 million units sold by 2030.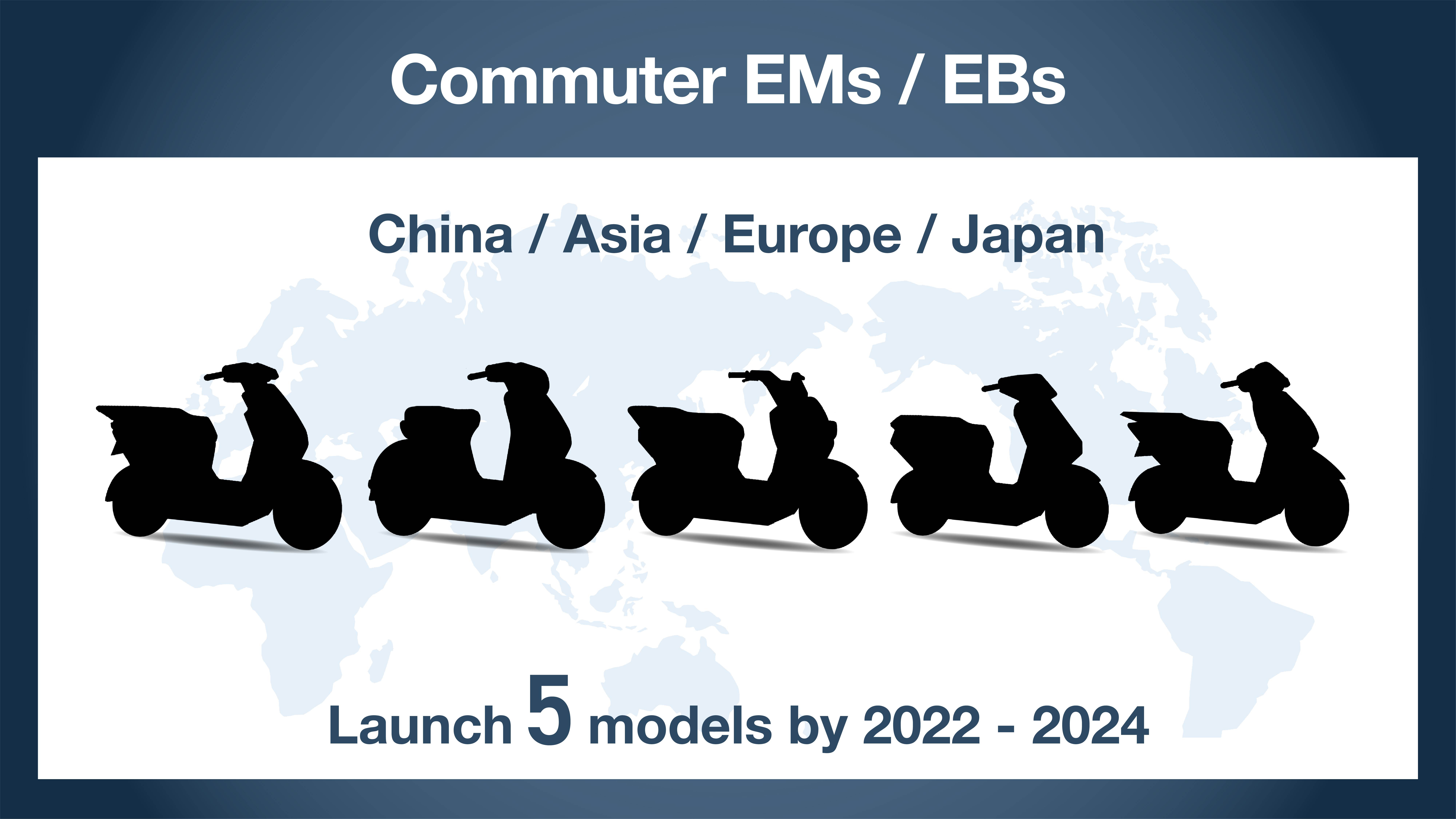 Electric commuter models
Among its electric commuter models is the Benly e: electric scooter, which Honda classifies as a "business-use" electric model. The company has agreed to supply the Benly e: to the Japan Post and Vietnam Post Corporation, and is also conducting joint trials with the Thailand Post Company Limited.
This is important because Honda has announced that it will begin production and sale of the Benly e: in Thailand by the end of this month, which greatly boosts the chances of an India launch sometime in the future. The scooter has already been spotted testing in our country, and with the boom that the electric two-wheeler market is seeing currently, an India launch is a distinct possibility. The Benly e: uses swappable batteries called the Honda Mobile Power Pack (MPP), and it could arrive as a B2B model, and/or for personal use.
In addition to this, Honda also appears to be working on at least one India-specific electric scooter, with the company recently having patented a hub motor in India, which could be used on an upcoming model.
Electric mopeds and bicycles
Another segment that Honda is focusing on is the electric moped and electric bicycle space – Honda defines an electric moped as having a top speed between 25 and 50kph, while an electric bicycle has a top speed of 25kph or less. China is the world's largest market for this class of vehicles, and Honda already offers products in this space, in that market. Indian regulations also promote low-speed electric two-wheelers with a top speed of less than 25kph, allowing them to be used unregistered, and without a driving license. So there is a chance that Honda could introduce some of its electric moped and bicycle models in our country as well.
Honda 'fun' EVs
The final class of electric two-wheelers that Honda will focus on is what it calls "fun" EVs, which suggests that these will be performance-oriented machines. It has three products planned for this space, but an India launch is not on the cards, with Honda saying that these models will go on sale in Japan, Europe and the USA.
Solid-state batteries under development
Another big piece of news, aside from the models themselves, is the fact that Honda is aiming to equip its electric models with self-developed solid-state batteries. Touted as one of the next big developments in battery technology, these batteries offer significantly higher energy density, while simultaneously reducing the risk of fires and thermal runaway. This explains why a number of companies, including big names like Volkswagen, Ford, GM and Tesla, have dedicated vast resources into researching and developing the technology. But the high cost of mass production continues to be a roadblock in the way of widespread implementation. If Honda is able to refine the technology and make it feasible, it would give the company a significant upper hand in the increasingly competitive EV space.
Flex-fuel models for India
In addition to electric two-wheelers, Honda also plans to introduce flex-fuel models in India. The first of these will arrive in 2023, and will be capable of running on E20 fuel (20 percent ethanol content). Further down the line, it will introduce more flex-fuel models capable of running on E100 fuel by 2025. The fuel we currently use in India has roughly 10 percent ethanol content, but this is set to be scaled up in the coming months and years, with E20 fuel set to roll out in some parts of the country by 2023.
ALSO READ
Honda Power Pack and HPCL begin battery swap services in Bengaluru
RELATED ARTICLES