Hero MotoCorp to make electric motorcycles, to invest $60m in Zero Motorcycles
Hero MotoCorp is to collaborate with Zero Motorcycles
New DSR-X for 2023 produces the highest output of power ever from a Zero – a whopping 225 Nm of torque and 100hp (75 kW) at 3650rpm. Charging takes an hour with a rapid charger.
Zero SR-S develops 110 hp (82 kW) @ 5,600 rpm and 190 Nm torque. Top speed is 200kph.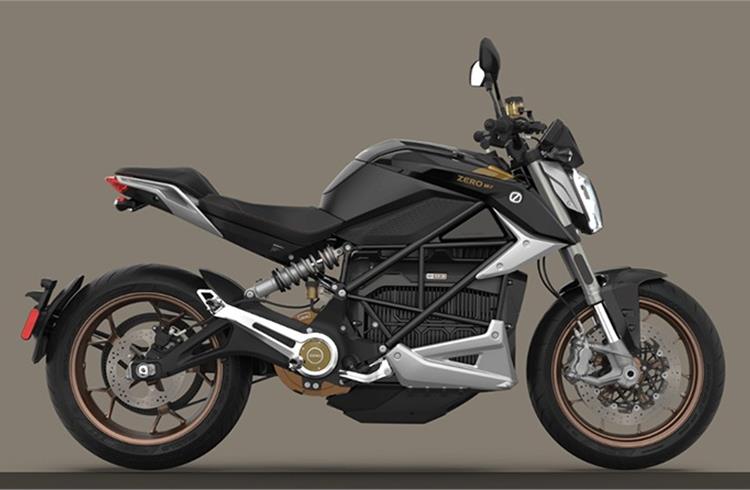 SR/F delivers 190Nm of torque and 110 horsepower; uses Zero's new ZF75-10 motor and ZF17.3 kWh lithium-ion battery.
The SR, which develops 74 hp (52 kW) at 6255rpm and uses the Z-Force 15.6+ kWh power pack, has a top speed of 167kph.
The naked electric S is good for city streets, urban arteries or twisty back roads. It is pre-programmed with Eco or Sport modes
The Zero DSR is designed for adventure and off-road riding.
Zero DS with its Z-Force powertrain has a range of over 82 miles / 132km.
Zero FXE has a city range of 160km and a 85mph / 136kph top speed.
Zero FX off-roader has 7.20kWH motor, 85mph top speed and a city range of 91 miles/146km. Combined city and highway range is 87km.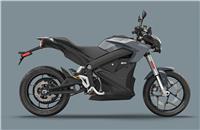 Hero MotoCorp, which is all set to launch its first electric product, under its emerging mobility brand Vida, on October 7, is finalising a collaboration agreement with Zero Motorcycles, the California (USA)-based manufacturer of premium electric motorcycles and powertrains.
The collaboration between Hero and Zero will focus on developing electric motorcycles, which means Hero MotorCorp will engage in a double-assault with both e-scooters and e-motorcycles on India's fast-growing electric two-wheeler market. While no specific details have been released as yet, the Hero-Zero collaboration indicates Hero MotoCorp's serious focus on the EV front.
The company's board also approved an equity investment up to US$60 million (Rs 484 crore) in Zero Motorcycles. Zero Motorcycles claims it is the global leader in electric motorcycles and powertrains.
Zero Motorcycles' MY2023 range revealed
According to Zero Motorcycles, "Each motorcycle is optimised from the ground up to leverage the revolutionary Z-Force electric powertrain and uses a specially designed rigid, aircraft-grade aluminium frame to minimize weight."
The American EV maker's range comprises five street bikes – SR/S, SR/F, SR, S and FXE – and four dual-sport machines – DSR/X, DSR, DS and FX.
On September 13, 2022, Zero Motorcycles unveiled the newest models for its Model Year 2023 line-up, headlined by the all-new DSR/X adventure sport bike, priced at $24,495 (Rs 20 lakh). The DSR/X uses a brand-new Z-Force 75-10X motor that produces a staggering 166 foot-pounds of torque and a Z-Force 17.3 kWh Power Pack.
The MY2023 DSR/X uses a brand-new Z-Force 75-10X motor that produces a staggering 225 Nm of torque and a Z-Force 17.3 kWh Power Pack.
The DSR/X is the first electric motorcycle ever to integrate the full suite of Bosch Motorcycle Stability Controls with offroad capabilities. Other highlights are Park Mode, a slow speed reverse and crawl function useful for maneuvering in tight or steep spaces. The motorcycle also comes equipped with the fastest Level 1 and Level 2 charge capabilities in the market thanks to the on-board 6.6 kW Rapid Charge system.
Announced alongside the 2023 DSR/X were the new MY2023 SR/S, SR/F, and SR. These new top-tier SR/S and SR/F options will come fully equipped with battery capacity upgrades that outfit them with a stock 17.3 kWh Power Pack, charge speed upgrades up to 6.6 kW, and Park Mode. The SR/S is available in asphalt gray with cyan accents and retails for $23,995 (Rs 19.38 lakh) and the SR/F is available in black with gold accents and retails for $23,795 (Rs 19.22 lakh).
According to Zero Motorcycles, "The MY23 SR remains the world's most adaptable motorcycle and produces 122-foot pounds of torque, 74 hp, can reach 104mph/166kph, and can charge its stock 14.4+ kWh Power Pack in about 4-5 hours with the stock 3 kW charger." The MY23 SR comes in thermal black and retails for $19,995 (Rs 16,15 lakh).
ALSO READ
Electric two-wheeler sales in India cross 225,000 in April-August 2022
All images: courtesy Zero Motorcycles
RELATED ARTICLES