Global CV demand to fall to five-year low in 2021: IHS Markit
This would bring demand down to 2.9 million new vehicles, from a forecast 3.2 million in 2020, to reach the lowest level globally since 2016.
Global CV demand to fall to five-year low in 2021: IHS Markit
Global CV demand to fall to five-year low in 2021: IHS Markit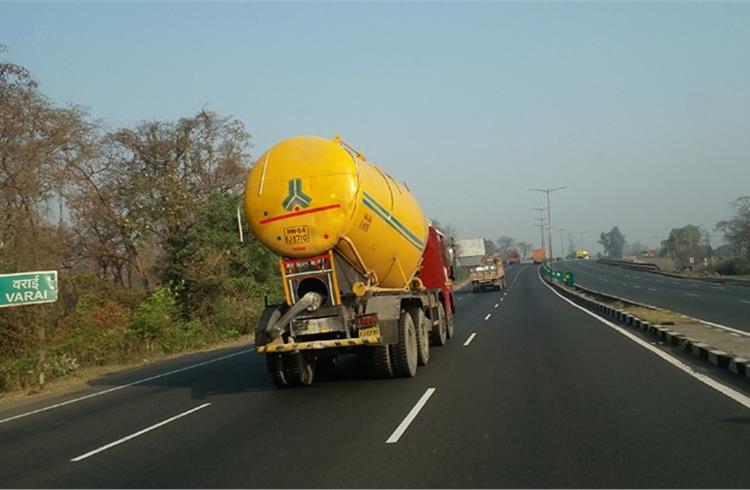 Global CV demand to fall to five-year low in 2021: IHS Markit
Global CV demand to fall to five-year low in 2021: IHS Markit
After enduring a projected 10.6 percent drop in demand for new commercial vehicles during the 2020 pandemic year, the global market for new trucks and buses above 6 tons gross vehicle weight (US Classes 4-8 equivalent) may see a further decline of greater than 9% in 2021, says market forecaster IHS Markit. This would bring demand down to 2.9 million new vehicles, from a forecast 3.2 million in 2020, to reach the lowest level globally since 2016.
According to Andrej Divis, director of global truck research at IHS Markit, the key driver behind these numbers is expected weakness in the world's heavy-truck segment (US Class 8 equivalent), representing about two-thirds of the world's commercial-vehicle demand above 6 tons GVW. This segment is expected to lose momentum as mainland China's market normalises from the blistering selling rates of mid-2020 and gains in heavy-duty demand elsewhere will be too small to offset the anticipated slippage in mainland China.
Meanwhile, worldwide demand for buses and medium trucks is expected to rise in 2021, in nearly every major region, as demand for transportation services strengthens and the pandemic begins to ebb. The global increases in demand for medium trucks and buses in 2021 are estimated to be 9 percent yoy and 19 percent yoy, respectively.
As per the IHS Markit report, apart from the uncertain course of the pandemic itself, mainland China offers some of the greatest risks and opportunities around the baseline forecast on a global scale. As per the analysis by Divis, the mainland China alone is forecast to experience a 37 percent YoY decrease in demand for new heavy-duty trucks during 2021, after seemingly bucking the trend in 2020 and notching up a projected 21 percent YoY increase in sales this year, largely thanks to government stimulus. By contrast, all other regions together have experienced a 2020 plunge and are likely to realise heavy-duty demand increases in 2021, of around 14 percent YoY.
Cautious assumptions about remaining stimulus opportunities underpin the bearish view of 2021 for mainland China. The government applied a variety of direct and indirect temporary measures to increase 2020 truck demand. "Although the [mainland China] government stimulus and environmental protection-related…policy are much stronger than expected in the third quarter [of 2020], IHS Markit still keeps the view that the policy effect in stimulating truck sales will become much weaker in the fourth quarter and the currently high vehicle population may become a negative factor to curb truck demand," IHS Markit explains in its recently published edition of the Medium and Heavy Commercial Vehicle Industry Forecast Report.
In short, the sector's vehicle population is large and relatively young, with stimulus measures centered on vehicle age and technology having already forced out of use many pre-2015 trucks meeting the NSIII diesel emission standard. All else equal, these circumstances will act as a brake on continuing the same policies that have boosted new demand in mainland China until now.
Compared to 2019, the forecast for 2021 recoveries in the individual regions fall short of previous levels. "Notwithstanding good credit availability, solid trucking-industry profitability in some markets, and strong business confidence in many countries, at least four related factors will prevent a complete recovery in the near term, including the ongoing course of the pandemic; the expected protracted recovery in demand for land transportation services and warehousing; the expected gradual pace of rebound in spending on capital goods (investment); and still high unemployment. Individually, Europe may also experience headwinds in the form of the United Kingdom's departure from the European Union, as the Brexit transition has still not been resolved. From a MCHV perspective, IHS Markit expects multiple regions being recovered to pre-pandemic levels only from 2023 onwards." the report adds.
CV industry growth in India to take longer than expected
OEMs and retailers claim that though inquiries are better than last year, the transporters seem to be holding back purchases on the expectations of higher discounts. As per Motilal Oswal, while Loan to Value (LTV) is stable at 80-85 percent, however, discounts have inched up to 15-17 percent from 13-15 percent earlier. In the higher-tonnage segments, discounts are as low as 6-7 percent due to higher demand from the infrastructure segment. LCV and SCV demand was similar to last year as price hikes in December and low year-end discounts made customers postpone their purchases to next year.
OEMs are optimistic about the prospects of the vehicle scrappage policy for which it has been lobbying for the past couple of years through SIAM . The CV industry has seen its volumes declining by about 75 percent since the FY2019 peak. FADA, in its latest report, revealed that a total of 50,113 units were sold in November this year as against 72,863 units during November 2019.
India Ratings and Research (Ind-Ra) opines that the sales of domestic CVs could take longer to recover than expected, despite the improving macro-economic indicators such as Index of Industrial Production, output of core industries, and fuel consumption. This is primarily due to the spare capacities created in the system, driven by the peak sales achieved during FY2019, implementation of revised axle load norms coupled with reduced fleet utilisation.
While medium and heavy commercial vehicle (MHCV) sales are unlikely to recover before 4Q FY2022, that of the light commercial vehicles (LCVs) have started to recover as they provide the last mile connectivity and because of increased e-commerce activities. Under MHCVs, tipper trucks could see demand coming from improving construction activities. Ind-Ra believes that MHCV sales could decline by 35-45 percent YoY in FY2021, though the LCV sales decline is likely to be contained within 20-25 percent YoY. In FY2022, the industry could see sales growth in double digits, especially due to the low base of FY2020-FY2021. Nevertheless, the industry could revive earlier if an assertive scrappage policy is introduced timely.

Also read: CV sales remain flat in November, OEMs await India's economic recovery
RELATED ARTICLES