Electric start-up Rivian unveils pick-up truck to rival Tesla
Electric five-seat truck has four-wheel drive and a range of up to 400 miles; will go on sale in late 2020 from $61,500 (Rs 43 lakh)
Electric start-up Rivian unveils pick-up truck to rival Tesla
Electric start-up Rivian unveils pick-up truck to rival Tesla
Electric start-up Rivian unveils pick-up truck to rival Tesla
Electric start-up Rivian unveils pick-up truck to rival Tesla
Electric start-up Rivian unveils pick-up truck to rival Tesla
Electric start-up Rivian unveils pick-up truck to rival Tesla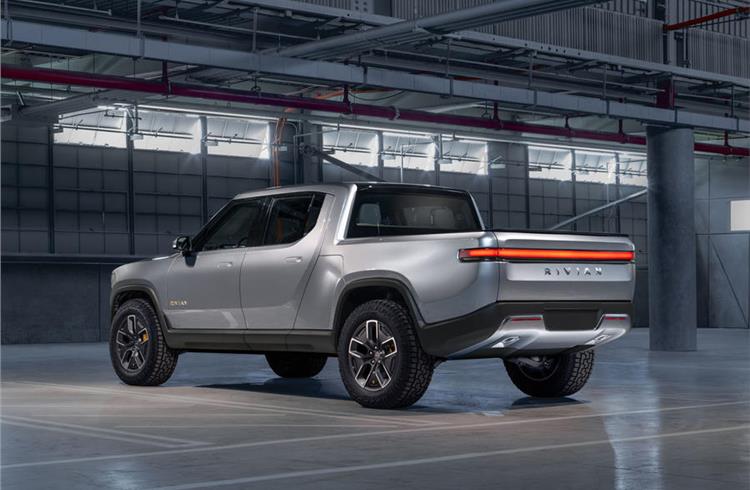 Electric start-up Rivian unveils pick-up truck to rival Tesla
Electric start-up Rivian unveils pick-up truck to rival Tesla
Electric start-up Rivian unveils pick-up truck to rival Tesla
Electric start-up Rivian unveils pick-up truck to rival Tesla
Electric start-up Rivian unveils pick-up truck to rival Tesla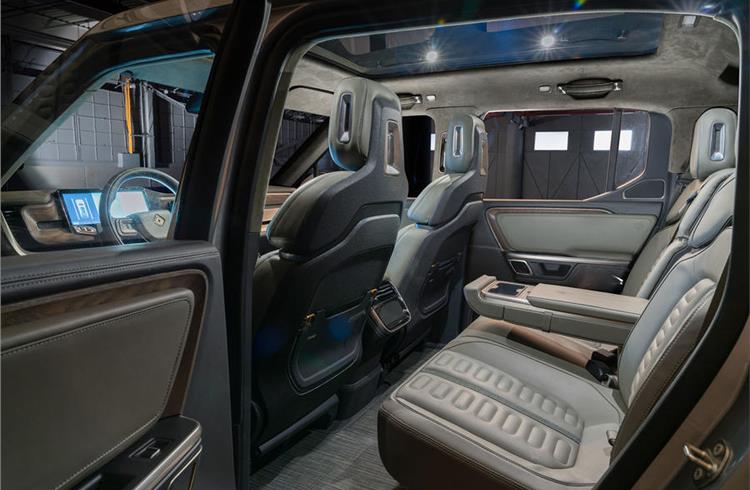 Electric start-up Rivian unveils pick-up truck to rival Tesla
Electric start-up Rivian unveils pick-up truck to rival Tesla
Electric start-up Rivian unveils pick-up truck to rival Tesla
Electric start-up Rivian unveils pick-up truck to rival Tesla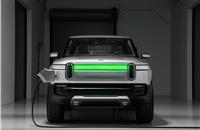 American electric car start-up Rivian has revealed its first model, a go-anywhere pick-up truck called the R1T.
Rivian is hoping to have the kind of impact Tesla has made in shaking up the established automotive set and believes it has found a niche with the creation of go-anywhere electric vehicles.
The five-seat R1T has been revealed ahead of the Los Angeles motor show, where it will be joined later in the week by a closely related seven-seat SUV called the R1S.
The first and second in a series of models eventually planned, they are built on a bespoke electric 'skateboard' chassis that is modular and can be used on all different types and sizes of vehicles.
The R1T extends 5465mm, which is marginally longer than the Mercedes-Benz X-Class.
Rivian's battery pack is mounted in the floor of its platform. In the R1T, it will be good for a 300-mile range with a 130kWh capacity or up to 400 miles (643 kms) with the 180kWh 'mega pack'. A base-level 105kWh model will follow within twelve months of launch.
Four electric motors, one for each wheel, give four-wheel drive. Each produces 197bhp. Total combined figures through the gearbox are 754bhp and 826lb ft in the 135kWh R1T, resulting in prodigious performance; it's claimed the truck can crack 0-60mph in just 3.0sec and 0-100mph in less than 7.0sec.
Double-wishbone front and multi-link rear suspension features, alongside air springs and adaptive dampers. Rivian claims the electric drivetrain and chassis set-up allows for both impressive on-road performance and handling and precise off-road control that surpasses any existing mechanical solutions.
The R1T's flat floor is also reinforced with carbonfibre and Kevlar to protect its battery pack, while it has achieved a five-star crash test safety rating in the US.
It has a distinctive front-end exterior design, while its spacious interior features premium but durable materials that are easy to clean, in keeping with the off-road lifestyle brief. There are also two screens that display Rivian's own software and graphics.
In addition, there are packs of novel hidden features and clever solutions, including a 330-litre front storage area under the nose and a full-width hole running between the rear doors and rear wheels that's good for housing golf clubs.
Rivian, founded in 2009, is looking to do things differently to other start-ups by having its entire business plan and funding in place before going public with its intentions, and even then keeping targets conservative.
Its founder and CEO, RJ Scaringe, has already gone through two stillborn versions of the R1T to get to this third, production-ready model.
The US-based company is backed by investors from the Middle East and employs some 560 people worldwide. Its design and engineering centre is in Plymouth, Michigan, and other key sites include a battery development facility in Irvine, California. It has opened an advanced engineering centre in Chertsey, Surrey, too.
Manufacturing will take place at an old Mitsubishi plant in Illinois, which Rivian purchased for $16 million (£12.5m/Rs 113 crore) last year. This has a capacity of up to 350,000 units per year.
Rivian's initial ambitions are much lower than that initially, with plans to be selling some 50-60,000 of its premium electric off-roaders by 2025/26. It does, however, plan to offer its electric skateboard chassis to other companies, either car makers or indeed any brand looking to launch an electric car, so long as their products do not compete with Rivian's own.
The R1T will go into production in late 2020, with the R1S following in early 2021. Prices for the former will start from $61,500 after federal tax rebates (£48,000/Rs 43 lakh), with Rivian accepting refundable $1000 (Rs 70,965) pre-order deposits now. Right-hand drive production for the UK will follow around a year later.
Also read: Made in America: Japanese car-making in the USA
RELATED ARTICLES