Electric LEVC TX taxi to be introduced in Germany this year
British-built range-extender taxi has also attracted interest from "many significant global markets".
The new TX range-extender taxi will appear on German streets late this year under a new deal and has fast-developing prospects of selling in "many significant markets" across the world, LEVC chairman Carl-Peter Forster has revealed.
The Geely-owned taxi maker, which recently began full-scale manufacture of its all-new TX, is using a ride-and-drive exercise at the British embassy in Berlin to announce an agreement with a north German taxi operator that should spread right across the country. The initial deal includes the early delivery of a batch of 25 vehicles, with another 200 units earmarked for delivery at a rate of about 25 per month.
The German taxis will be delivered and serviced through the German dealer network of Volvo. Forster described this as a natural synergy given that Volvo is also owned by Geely and that the TX uses much of the Swedish firm's range-extender technology.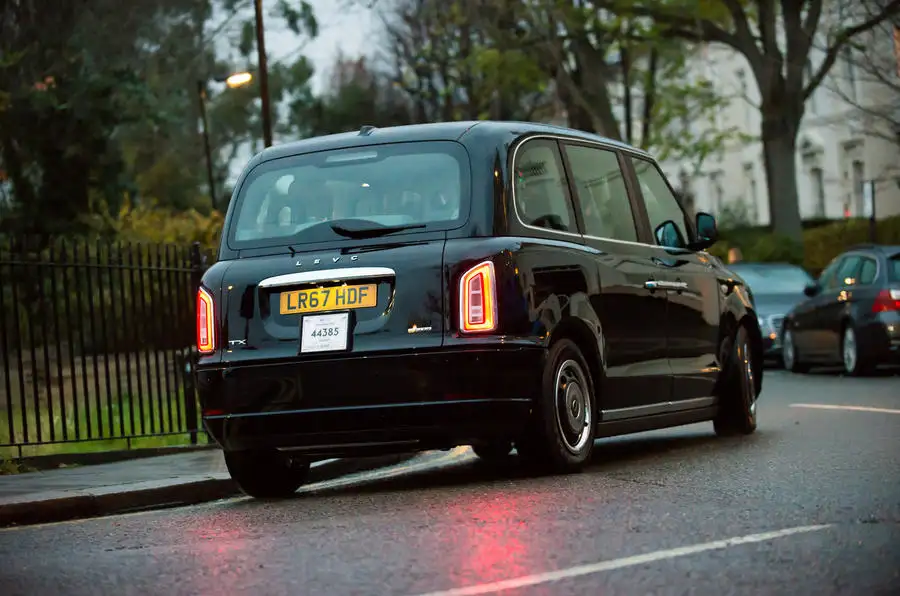 Forster said LEVC, which is already selling the TX in Norway, has also attracted "significant interest" from taxi operators in France and the Netherlands. He believes sales can spread much wider, to markets such as Austria and Switzerland and eventually Asia and the Middle East. At least 50 percent of LEVC's taxi production should eventually be earmarked for export, Forster said.
LEVC recently revealed that a short-haul electric delivery van with similar dimensions and running gear to the TX will go into production at its Coventry plant. The initial plant volume of 10,000 units a year is tipped to double by 2022, split equally between the van and the taxi.
Despite his enthusiasm for the new project, Forster took the opportunity to express his "deep concern" over any threat Brexit might pose to the efficient functioning of the UK export motor industry. "Our business lives off a series of very tight collaborations," he said. "Any threat to tariff-free trade or the efficient running of the industry is grounds for the deepest concern."
RELATED ARTICLES