Continental's automated driving software slated for 2024 launch
Driving Planner allows highly automated driving at level 3 and the innovative software predictively calculates complex driving manoeuvres.
Complex driving manoeuvres can be performed automatically using Continental's innovative Driving Planner software system even at higher speeds.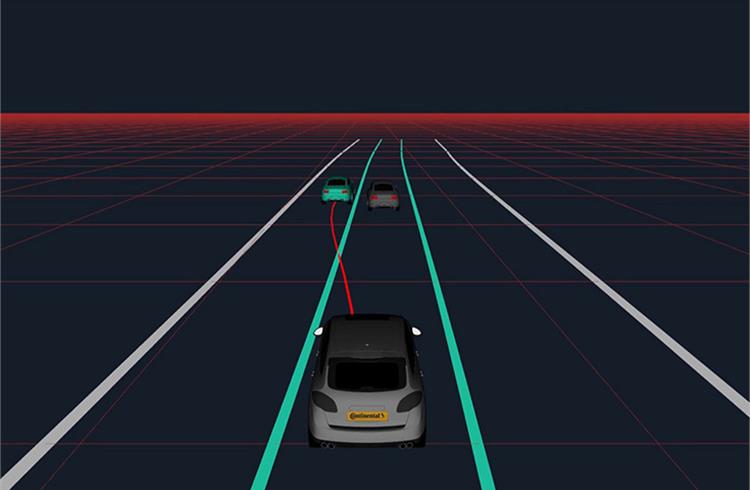 Driving Planner's intelligent software can calculate traffic situations several seconds in advance.
Continental has developed, what it claims as, a ground-breaking technology solution for highly automated driving. This 'Driving Planner' enables complex driving manoeuvres for L3 automated driving and is capable of calculating driving manoeuvres up to a speed of 130 km/h. The development phase of the software system has been completed, and the technology is expected to be launched in 2024.
The key components – from the software to the required sensor systems – were developed by Continental. The ShyTech display which combines exciting design and safety - only being visible when needed adds further excitement to the offering.
Frank Petznick, head of the Advanced Driver Assistance Systems business unit at Continental explained that "With our intensively tested technologies for automated driving conforming to everyday requirements, we are significantly promoting road safety. Our solutions show automated driving can already offer a big plus in safety and comfort if we support drivers in typical, often stressful driving situations with intelligent technology."
The Next Generation Driving Planner is an innovative software solution whereby vehicles can master certain driving tasks independently and without driver intervention. What is special about the new solution is that it calculates the combination of longitudinal and lateral movements together over a time horizon of several seconds. This enables the technology to master complex maneuvers of highly automated driving.
RELATED ARTICLES