Continental bags Zinnov Confluence awards for its India Technical Center
The annual award is prestigious in the Global Center of Excellence (GCoE) ecosystem in India and recognises the impact made by Indian R&D centres globally.
Continental bags Zinnov Confluence awards for its India Technical Center
Continental bags Zinnov Confluence awards for its India Technical Center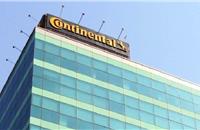 German technology company Continental has won two awards for excellence in R&D for its R&D Center, Technical Center India (TCI), from leading global management and strategy consulting firm Zinnov. The award recognises Indian R&D centers that have created an impact on a global scale, every year.
Continental was recognised for excellence in two categories – Unlocking Centre Value and Building a culture of Intrapreneurial Leadership – in the 2020 edition, from more than 350 nominations from over 150 companies, for different categories, and selected after an intensive award process involving over 45 eminent jurors from the industry.
Unlocking centre value, recognises R&D companies across both Engineering and Enterprise IT centers that have rapidly evolved from being a pure-play cost centre to a value center. The second category building a culture of intrapreneurial leadership, is for global centre of excellence that creates, sustains a culture that encourages, develops, and nurtures intrapreneurial leaders, and have made concerted efforts to drive a strong leadership philosophy with allied programs that identify and develop leaders to deliver key business outcomes.
Continental's India Technical Center is its largest location in the country and supports R&D requirements for all its businesses within the automotive technologies sector globally. Within a short time, TCI has built competencies across domains, and has a large engineering workforce working on areas such as advanced safety technologies, autonomous driving technologies, and connected mobility. The center is today the global software center for excellence and the headquarters of the Software Academy, in addition to emerging as the regional R&D Center and Asia Application Hub for specific markets for some of the businesses. TCI also houses centers of competence in niche areas including COC on Machine Learning.
According to Alexander Klotz, head – Continental Technical Center India, "Continental is focused on defining the future of mobility through technologies and building a healthy mobility ecosystem. R&D is at the foundation of all this, and we have invested a lot of effort in building world-class R&D centers. The Zinnov Awards stand testimony to the organizational maturity of TCI, not just in building competencies, but in the depth of engagements, strong ecosystem connects and thought leadership we have built up in the market. As one of the largest R&D locations of Continental globally, TCI is a true success story of from India to the World."
Pari Natarajan, CEO, Zinnov said, "Zinnov Awards has recognised the Titans in Technology – both at an organization and individual level. These Global Centers of Excellence (GCoEs) and technocrats have not just put India on the global R&D map, but positioned the country as an evolved R&D destination. Continental's win this year underscores the company's and the center's commitment to excellence coupled with strong leadership and processes that have enabled it to establish a benchmark of value."
RELATED ARTICLES