Automechanika Ho Chi Minh City draws over 450 exhibitors, ACMA to host India Pavilion
Global industry's confidence in fast-growing Vietnam reflected in aftermarket show which has drawn record participation from 20 countries; ACMA is hosting an India Pavilion with 14 exhibitors.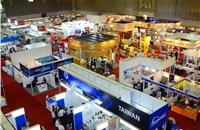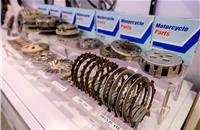 The fifth edition of Automechanika Ho Chi Minh City, to be held from June 23-25, is the largest on record. A total of 461 exhibitors from 20 countries and regions will present the latest products, services and technologies in the automotive industry across 15,740 square metres of the Saigon Exhibition and Convention Center.
The major increment of participation, up 28% from the previous best, reflects the industry's confidence in the Vietnamese market as the country surfaces as an attractive destination for supply chain diversification.
ACMA, India's apex automotive component association, is hosting an India pavilion which will house a number of leading suppliers all keen to explore new business opportunities in Vietnam, while showcasing their latest portfolio of products, both for ICE and electric vehicles. GPP India is among the companies and will highlight its capabilities in manufacturing, inspecting and testing valvetrain components for IC engines and electric powertrains.
The 14 Indian exhibitors are:
- Paracoat Products
- Paras Lubricants
- Garima Global
- Auto Ignition
- JCBL India
- DGC Industries
- Bony Polymers
- Ghaziabad Precision Products (GPP)
- GoMechanic
- Swarup Polymers
- Dell'Orto India
- Waxpol Industries
- Punjab Bevel Gears
- GreenFuel Energy Solutions
In August 2022, in an effort to explore investment, trade and business opportunities in Vietnam and to promote cooperation between buyers and sellers in the auto industry of the two countries, the Embassy of India in Hanoi in coordination with Vietnam's Invest Global Investment Advisory and Information Center, had organised a B2B event 'India Vietnam Business Meet on Auto Sector' in Hanoi. In CY2021, Vietnam's import volume of auto parts and accessories from India was over US$290 million (Rs 2,391 crore).
Ms Fiona Chiew, General Manager of Messe Frankfurt (HK) Ltd, said: "Since Automechanika Ho Chi Minh City debuted in Vietnam, the country has become one of the fastest growing economies in Southeast Asia. From its continual urbanisation, the local automotive industry is in the position to jump into a new era, where electric vehicle development, digitalisation, automotive manufacturing and automation are creating many opportunities in the supply chain. These trends will filter into all aspects of the show, whether it be showcases, conferences or training topics."
The exhibition provides a gateway for international trade and exchange, facilitating both technological advancement and business development in the country. For instance, exhibitors will reveal some of the latest products, services, technologies and solutions in Parts & Components, Accessories & Customising, Diagnostics & Repair, Electric Vehicles, and Automotive Manufacturing & Automation.
The line-up consists of domestic conglomerates and industry leaders from countries and regions like Australia, Egypt, France, Japan, Lithuania, Taiwan, Türkiye, the UK, the US and more. Furthermore, companies in nine country and region pavilions from China, Malaysia, Singapore, India, Indonesia, South Korea, Germany, Taiwan, and Thailand aim to expand their business in the local market. Key players include, Dielektrik UAB, EXEDY, Launch, Liqui Moly, OBD Vietnam/Autel, SAMPA, TecAlliance, Yon Ming, and ZF.
In addition, visitors are expected to join the show from approximately 35 countries and regions, including buyer delegations from China, Malaysia, Myanmar and South Korea.
Industry trends drive themes in conferences
Ms Chiew added, "We have designed a show that speaks to both businesspeople and consumers through two streams of events. On the one hand, our conferences and training workshops aim to create a dialogue around industry transformation with a key focus on exchanging information and technical know-how. Meanwhile, a medley of activities at AutoFest@HCMC blurs the lines between automotive culture, networking and the day-to-day marketplace in the exhibition environment."
A conference on 'Automotive Manufacturing, Transformation and Automation' on June 23 will examine the government's goal to increase local production and procurement to bolster Vietnam's position on the global stage. Speakers include representatives from ABB, Bosch Global Software Technologies, Bosch Rexroth, Datacolor, Digital Strategy Lab, IBM, and Vietsol, to name a few. Together, the experts will examine the national automotive supply chain, smart factories, EV manufacturing solutions, and digital solutions from IBM.
Digitalisation & Electrification Business Networking Event (24 June 2023) will see representatives from VINSO global, IBM, TecAlliance Asia Pacific, and VINAI explore Vietnam's EV and mobility blueprint, digitalisation in production, connectivity, and autonomous driving in Asia.
All images: Automechanika Ho Chi Minh City 2022, Messe Frankfurt (HK) Ltd
ALSO READ: Autoliv to set up airbag cushion plant in Vietnam
BMW expands Asia manufacturing footprint to Vietnam
Skoda set to enter Vietnam, CKD assembly of made-in-India Kushaq and Slavia from 2024
RELATED ARTICLES