Arrival to build its first US EV microfactory in South Carolina
UK-based EV firm will utilise a new cell-based assembly method to produce vehicles at new $46 million plant rather than a traditional automotive production line.
Arrival, a global electric vehicle company based in London, England, has announced plans to set up its first U.S. Microfactory in York County, South Carolina. The $46 million (Rs 340 crore) investment into the region will create 240 new jobs.
Founded in 2015, Arrival works with cities around the world to create zero-emission mobility solutions for today's transportation challenges. The company's South Carolina operations will utilise a new cell-based assembly method to produce vehicles rather than a traditional automotive production line, allowing the production of any vehicle from Arrival's portfolio.
With this model, Arrival occupies a smaller footprint, hence the name 'Microfactory'. The Microfactory design is key to Arrival's approach to bringing down the cost of electric vehicles to accelerate mass adoption.
"Our new Microfactory in South Carolina is the beginning of a paradigm shift in the EV space. We're thankful for the great work at the state and local levels that lead us to South Carolina, and we are excited to be able to partner with York County to deliver our vision for commercial electric vehicles while investing in the lives of the community members that support Arrival," said Mike Ableson, Arrival CEO of North America.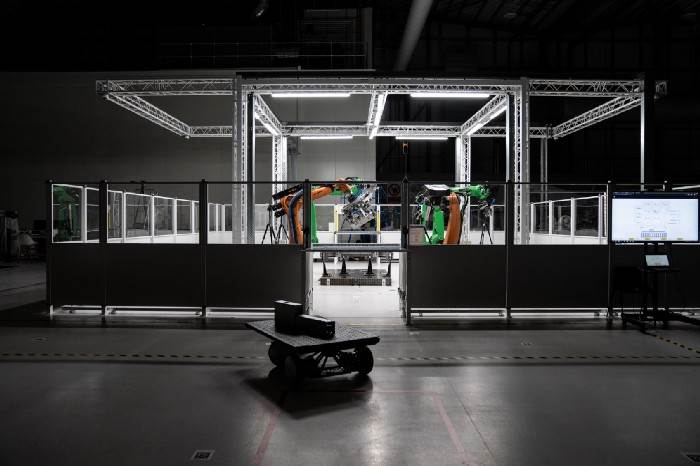 What is a Microfactory?
According to Ableson, a Microfactory is a radically new approach to manufacturing. In a recently published feature , he writes: "It's a "cell-based" assembly process that allows us to occupy a much smaller footprint than a traditional vehicle assembly plant, hence the term 'Microfactory'. With this approach, we're able to replace the assembly line with cell-based manufacturing, and eliminate the need for a purpose-built building. We can deploy Microfactories into standard 200,000-square foot warehouses, and start production within 6 months. Using this process, we maintain a high degree of flexibility to build different types of vehicles that are customised for our customers. By eschewing the traditional, large, centrally-located factory in favor of the Microfactory, we can locate close to our customers, reducing the costs and emissions of shipping our finished vehicles. Importantly, Microfactories also then bring economic benefits to the local communities where they're located."
"Deployment in smaller, standard buildings dramatically lowers the capital required to build a Microfactory to tens of millions of dollars from the hundreds of millions or even billions of dollars required for the traditional assembly plant. The lower capital outlay contributes significantly to our ability to lower the price of Arrival commercial vehicles."
Operations are slated to commence in Q2 2021 and production in Q4 2021.
To manufacture electric buses first
Located in Rock Hill, South Carolina, the company's new operations will initially focus on building electric buses with Arrival's vertically integrated approach to vehicle production, which utilises the company's in-house developed components, materials, and software. Materials for the electronic vehicles will be sourced from surrounding regions through a localized supply chain, which will also help to reduce the environmental impact.
Arrival is expected to begin operations in the second quarter of 2021, with the start of production in Q4 2021.
Arrival has over 1,200 global employees located in offices across the USA, Germany, Netherlands, Israel, Russia, and Luxembourg.
RELATED ARTICLES