Apollo Vredestein enters North American market
The launch marks the culmination of a $30 million (Rs 222 crore) research and development effort to create products especially for the North American market.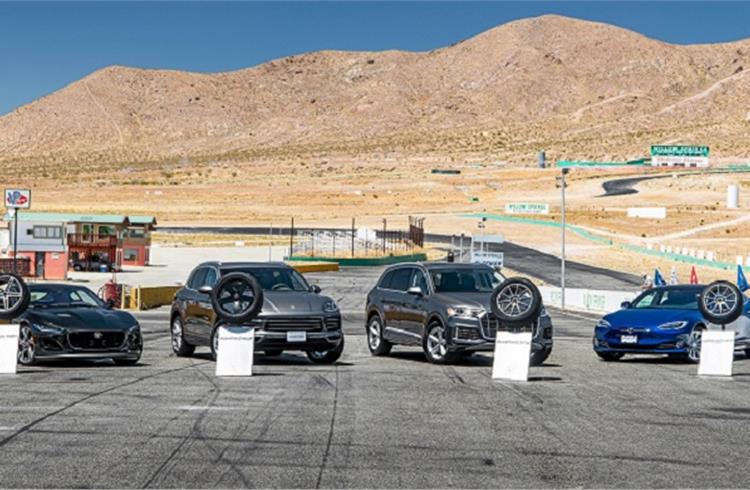 Apollo Tyres-owned European brand Vredestein is finally set to enter a comprehensive brand offensive backed by a full range of new tyre lines explicitly designed for and developed in North America.
In 2009, Apollo had acquired Netherlands-based Vredestein, which is one of the oldest tyre manufacturing companies in the world and has a range of premium and performance car radials, aimed at the luxury end of the market.
The launch marks the culmination of a $30 million (Rs 222 crore) research and development effort, which the company says resulted in the complete line of ultra-high-performance tyres for North America's diverse geography and regional climates. The all new high-performance tyre line aimed at some of the most popular mainstream vehicle segments in the region, and Vredestein's first ever dedicated pick-up truck and SUV tyre.
Abishek Bisht, assistant VP – Americas, Apollo Tyres said: "We learned that today's drivers place a greater premium on tyre performance versatility than ever before. In North America, we found that the customers want, and expect to feel supreme confidence across the wide range of road surfaces, conditions and climates they are likely to encounter during their travels. Our global expertise, combined with a local focus on the North American market, has delivered a complete market-tailored tyre line-up, that we believe sets new standards across a full range of usage scenarios."
The new Vredestein line-up, while developed in and for North America will maintain Apollo Vredestein's distinct European identity. The range of Vredestein's passenger tyres across North America, is as follows:
Hypertrac: Vredestein's all new all-season ultra-high performance (UHP) tyre designed to offer superior performance on both wet and dry surfaces for drivers of premium sport sedans, coupes and SUVs.
Quatrac Pro: Vredestein's innovative UHP all-weather tyre offers drivers a single solution that delivers excellent performance for cars and crossovers year-round, including the challenging winter months that many drivers in this market experience.
Wintrac Pro: Vredestein's dedicated winter UHP tyre is developed for drivers who do not want to compromise on performance and handling, even in the harshest, coldest and snowiest winter climates.
Ultrac Vorti: Vredestein's flagship summer ultra-high-performance tyre is the ultimate enthusiast's choice, designed by Giugiaro and developed for the world's greatest sports cars and supercars to unlock their maximum dynamic potential.
Hitrac: Vredestein's all new high-performance all-season tyre is designed to invigorate the daily drive experience and unlock the full potential of North America's most popular mainstream sedans and crossovers while maintaining the quiet and comfort that makes the daily commute more pleasant.
Pinza: Vredestein's first-ever dedicated pick-up truck and SUV tyre line, launching in early 2021, is engineered to deliver the off-road capability expected of a premium all-terrain tyre without the sacrifices many drivers are forced to accept as a trade-off. When it transitions from the trail to paved surfaces, Pinza offers unparalleled comfort and quiet operation, as well as excellent performance in wet and winter weather.
Also read: Apollo Tyres' Neeraj Kanwar: 'Learnings from our Hungarian plant have gone into the new plant in Andhra Pradesh.'
Apollo Tyres to manufacture high-performance Vredestein car radials in India
RELATED ARTICLES