AK-47 manufacturer showcases EV portfolio
Electric motorcycle, electric car and even a humanoid robot were displayed by the Russian arms manufacturer
AK-47 manufacturer showcases EV portfolio
AK-47 manufacturer showcases EV portfolio
AK-47 manufacturer showcases EV portfolio
AK-47 manufacturer showcases EV portfolio
AK-47 manufacturer showcases EV portfolio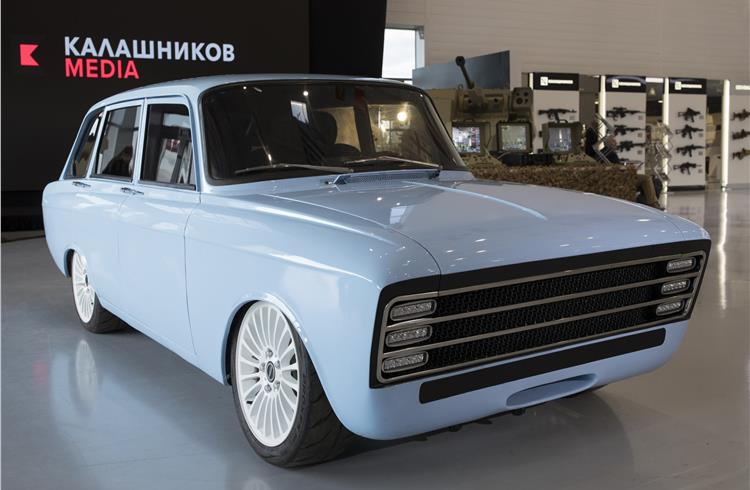 The electric car from the Kalashnikov group, makers of AK-47
AK-47 manufacturer showcases EV portfolio
AK-47 manufacturer showcases EV portfolio
AK-47 manufacturer showcases EV portfolio
The electric passenger vehicle
The electric bike showcased at the international military-technical forum
The electromotorcycles from Kalashnikov are intended for road patrol and patrol police services
AK-47 manufacturer showcases EV portfolio
UM-1: claimed top speed of 100kph and range of 150 km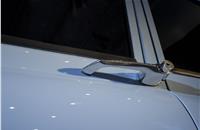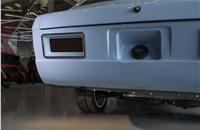 Kalashnikov Group, a Russian arms manufacturer and globally known for the famous AK-47 assault rifles recently unveiled a range of electric mobility solutions, at a defence expo near Moscow. The company also showcased an electric concept car called CV-1 at a separate event.
At a recently held international military-technical forum 'Army 2018', Kalashnikov group unveiled an electric motorcycle, an electric vehicle and a hybrid buggy.
The hybrid buggy
The company says that the motorcycle develops a top speed of up to 90kph and has a range of up to 150km. It is equipped with a brushless DC motor with water cooling, and is powered by a rechargeable lithium-ion battery. The motorcycle christened as SM-1 and UM-1, is an update of the technology that was presented last year at the same forum.
SM-1, the electric motorcycle
The company also showcased an electric car concept at the Army 2018 International Military Technical Forum. According to their spokesperson, the electric car concept christened 'CV-1' (pictured below) is designed for the global electric car market and could compete against Tesla.
According to Autocar UK, The CV-1 uses modular batteries, with a total capacity of 90kWh, which Kalashnikov says are powered through a "revolutionary inverter" that measures 50x50x100cm. A range of 220 miles (354km) is cited for the car. Kalashnikov cites an output of 295bhp, with a claimed 0-62mph time of around six seconds.
Best known for its guns, Kalashnikov produces a wide range of military and civilian weapons and other systems. These include a number of bikes and off-road vehicles, and the firm recently unveiled a four-metre-tall, 4.5-tonne manned robot named Igorek.
RELATED ARTICLES