'ZF's Vision Zero Vehicle has real, practical and pragmatic technologies.'
Peter Lake, member of the Board of Management of ZF, speaks on the Vision Zero Vehicle concept, autonomous driving and electrification technologies evolving in CVs and assisting OEMs in India. An interview by Kiran Bajad.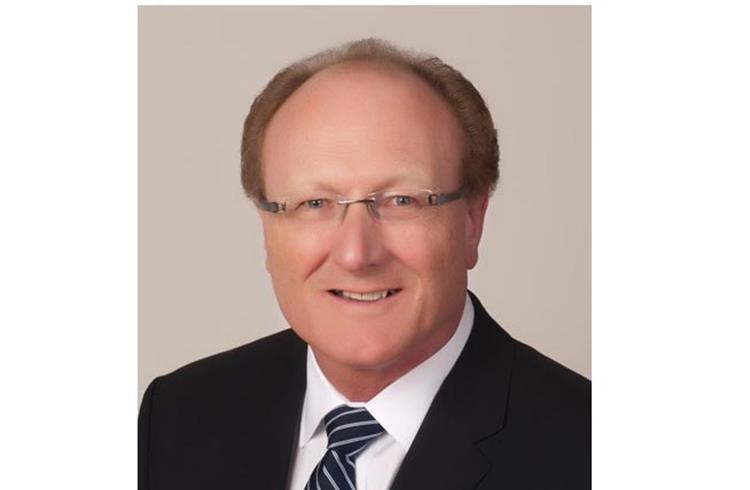 Peter Lake, member of the Board of Management of ZF, speaks on the Vision Zero Vehicle concept, autonomous driving and electrification technologies evolving in CVs and assisting OEMs in India. An interview by Kiran Bajad.

What are the highlights of ZF's Vision Zero Vehicle concept?
The vehicle that we have developed showcases various levels of functionalities that are delivering initial steps towards our vision zero. Vision Zero is a journey and not the destination.
We are addressing zero emissions particularly by having an electric drive unit in the rear axle but additionally housed and assembled with what we call mSTARS (modular Semi-Trailing Arm Rear Suspension). It has Active Kinematics Control (AKC), electric axle drive integration and is available as a turnkey solution for vehicle manufacturers. We can scale, modularise and get different features. If OEMs want to make some proportion of its vehicle electric, whether it's a mild hybrid, plug-in hybrid or battery electric vehicle, it's possible to offer it off the shelf, engineer it and effectively plug and play with that technology. That helps make things easier even on today's vehicles adopting electrification.
The Vision Zero Vehicle concept has a number of interesting features. For instance, it has a camera that looks outside of the vehicle together with radar; that information is fused and the vehicle is able to take action. There's Wrong-way Inhibit which is designed to actively guard against driving in the wrong direction and Driver Distraction Assist, which can help recognise lack of attention, warn the driver and, if necessary, take control until a potential danger has passed.
How long ZF has worked on this vehicle to bring it to this level?
It is an existing vehicle, we have not created a completely new platform. What we have done is integrated work across functionalities to put this demonstration vehicle together and worked nearly for a year from planning and execution.
We have an innovation vehicle every year for demonstration purposes. The Vision Zero Vehicle has got S-cam3 and AC 2000 radar; these are production or very nearly production-ready units available now. These are real, practical and pragmatic technologies.
How soon do you see the technologies that ZF has worked on going into serial production?
It's a mixture because some of them are actually in serial production now like the camera, AKC and steering. The radar is a year away from SOP on the new-generation ones; these are short-term technologies which will be out in the next 2-3 years.
The mSTARS axle can be done now. The AKC and electric drive is in the market. We are pulling them together now and integrating to offer them as a turnkey solution. Vehicle manufacturers can access them now.
You said the technologies that ZF is working on are a journey and not a destination. What is your view on autonomous driving?
As regards autonomous driving, we have to focus on the levels because there is a standard definition of five levels of autonomous driving. Fully automated driving in high volume for the mass market is far away. But the rapid adoption of what Level 1, 2 and 3 type technologies is upon us now. We are seeing more and more vehicles with such functionality. We see vehicle manufacturers working on solid plans to introduce those levels of functionality in the next 3-4 years. The market is significantly growing and people are seeing the benefits by adopting these technologies.
How you see trends like safety, autonomous driving and electrification technologies evolving in commercial vehicles?When it comes to trucks and buses, the trends are similar although not exactly the same as in the passenger car market. For trucks, there are emission standards and we have to respond to the pollution particularly in major cities by having more and more electrification. Pure electric drives are certainly some time away.
Automated trucks are coming and there is a lot of discussion around them. We are equally committed to developing automated driving for trucks as much as for passenger cars. The execution is different but the core competencies and hardware are going to be very similar and we are leveraging the high-volume passenger car segment to be able to support the trucks.
How do you see India contributing to ZF's Vision Zero?
We have recently opened a big engineering tech centre in India (in Hyderabad). A lot of the engineering for these products and features is already done in India and supported by Indian engineers for our core engineering centres globally.
India at the micro level is no different to any other country as it faces the same issues in terms of emissions and safety. It's only that local nuances and the time scale in adopting technologies are different, which is true with many markets around the world.
Emissions is a big topic today in India and that the market is driving towards some level of electrification is inevitable. Now it's all about how the government will regulate and how will vehicle manufacturers respond to market needs of emission reduction.
How is ZF working to assist automobile manufacturers in India?
We are developing global solutions that we are able to engineer and apply locally. As the Indian market develops, we are well positioned to serve our customers and support the market.
(This interview was first published in Autocar Professional's 1st July Issue)
RELATED ARTICLES