NATRiP's Neeti Sarkar: 'We are now planning to set up an EV charger testing facility'
Neeti Sarkar, CEO and Project Director, NATRiP, provides the latest update on iCAT (Manesar), GARC (Chennai) and NATRAX, and its readiness for testing EVs.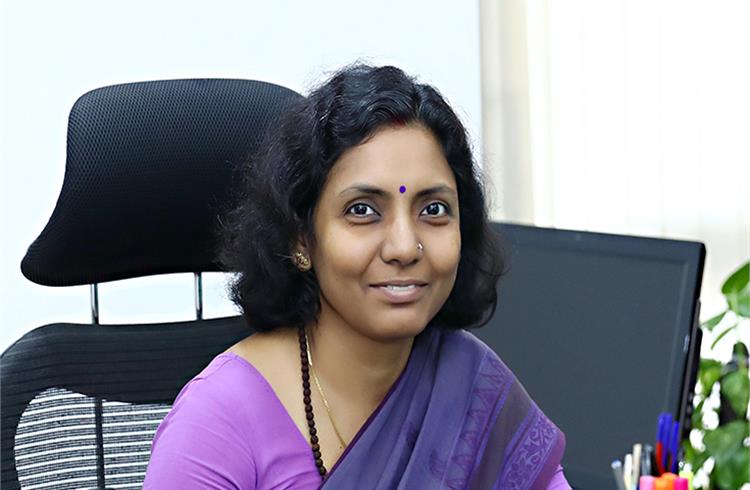 The National Automotive Testing and R&D Infrastructure Project (NATRiP) represents partnership between the Central government, a number of State governments and the Indian automotive Industry to create state-of-the-art testing, validation and R&D infrastructure in the country.
Neeti Sarkar, CEO and Project Director, NATRiP, provides the latest update on iCAT (Manesar), GARC (Chennai) and NATRAX, and its readiness for testing EVs.
Under the NATRiP programme, you have been building testing infrastructure at ARAI, then iCAT and GARC. By when do you plan to have all networked together?
I am happy to say that iCAT (International Centre for Automotive Technology), Manesar has now already completed 10 years of operational services. What remains are the tracks; due to the limitation of the size of land we could procure in Manesar, the tracks are also limited. Now iCAT will be able to cater to all the homologation requirements on the tracks. However, for developmental work, we have a huge facility that has come up in NATRAX, Indore. That consists of 14 types of tracks, which have different profiles with various torture testing facilities. It is coupled with a vehicle dynamics lab that offer simulation while the tracks enable the physical tests. They are a complete solution to vehicle development when it comes to track- related testing, tyres, brakes and suspension. At NATRAX, they are finishing the last of the tracks which is a high-speed track. They have already operationalised 13 other tracks, the vehicle dynamics lab and one small powertrain lab.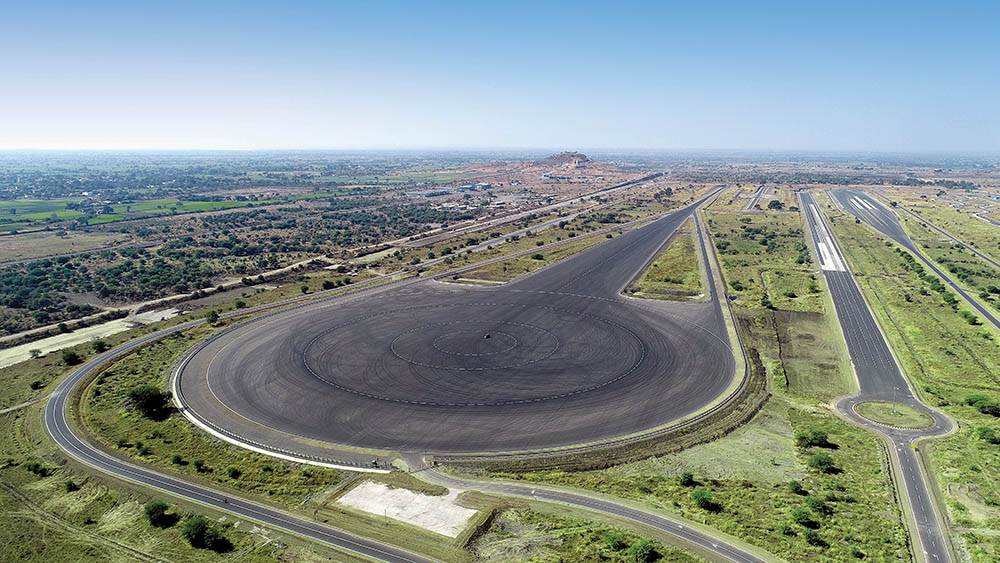 NATRAX, spread across 3,000 acres, is designed to thoroughly test all types of passenger vehicles, commercial vehicles and two- and three-wheelers.
In South India, we have GARC (Global Automotive Research Centre) in Chennai, which is also going to be a homologation centre. Also, the site is bigger there and the tracks have already become operational since last year. With the southern part of the country having a very active and a robust auto industry, stakeholders are already using these facilities, the ones which have become operational. The powertrain lab would make GARC complete.
What is the investment at GARC?
It is close to Rs 1,000 crore. We will be able to offer this to the industry right in the beginning of next year. Once the powertrain lab is complete, a lot of the testing effort will be met in the south. We are also completing the EMC lab in GARC; it will be much larger than what we have at iCAT. They will have two chambers with dynamometers et al. EMC installations would be complete soon and we could take another 3-4 months for commissioning. What we are sure is that by early next year we should be in a position to offer this to the industry.
So, will the entire NATRiP program be completed by early 2019?
By early next year, 90 percent of the entire NATRiP program will be in use with industry. Now they have one advanced passive safety lab at GARC, which will probably be the last facility to be completed there. We are working intensely towards that.
Will it be the most advanced passive safety lab?
Absolutely, it is going to be one of its kind in India. There is another facility like this in Germany and a couple of them are coming up in China. This lab will have the usual crash facility which is a car moving to a static barrier. It will also have a car-to-car crash, which is not available in India. It is a development kind of facility where you can have angular crash test too from various angles. Offset tests can also be done here while rollover testing is also on the cards. So it will be an entire gamut of crash tests. If OEMs are going in these kind of tests to Europe, by next year they will not have to go anywhere and that is what is going to make a lot of difference.
Is there any plan to go beyond the NATRiP projects?
As I mentioned, 90 percent of the facilities are already operational and are being offered to the industry. Considering that these centres work on a non-profit basis, they are able to churn back the revenues into the development of more facilities. So for instance, iCAT has set up a tyre testing centre on its own; it was able to do this because there was a huge demand for tyres and rubber-based materials.
Comprising of different torture tracks , the fatigue track at NATRAX tests the wear of a vehicle's components in an accelerated manner.
Similarly, we are looking at the electric vehicle segment in a big way. While DHI has already sanctioned about Rs 75-odd crore for ARAI's EV testing facility, iCAT has moved ahead on e-rickshaw testing. They have also done some testing of some 20-odd varieties of lithium-ion batteries. Will they be able to support it technically? The answer is yes. Do we have the testing facilities? The answer is yes. So, electric mobility is not restrained by the lack of technology or testing infrastructure. In fact, we are discussing this at various government forums.
We are also now planning to set up an EV charging testing facility because the EV charging infrastructure is going to be the key and crucial factor. It has to come up in a big way and before electric vehicles start plying in mass scale. The critical mass has to be developed with the comfort of having a charging infrastructure in place. We are already looking at having the testing facility for charging infrastructure within one of our labs, depending on how the funding comes in. We could multiply it to other labs as well because the demand is going to be huge.
We could also look at some industrial consortium making the funds available for us or we could look at the government if through some initiatives we are able to get funds from there.
RELATED ARTICLES