Tork of the Town
Earlier this year, Pune-based start-up Tork Motorcycles revealed the T6X, India's first electric motorcycle which has a range of 100km on a single charge and a top speed of 100kph.
The 26-member team at Tork.
Circuit boards for various electronics are first designed on the computer.
CAD is key for even mechanical components such as the chassis.
Changes are first tried out on the 3D CAD model.
Control circuitry has to be hand-built in this prototype stage.
Some of the team's latest hardware and software are tested on the T5X.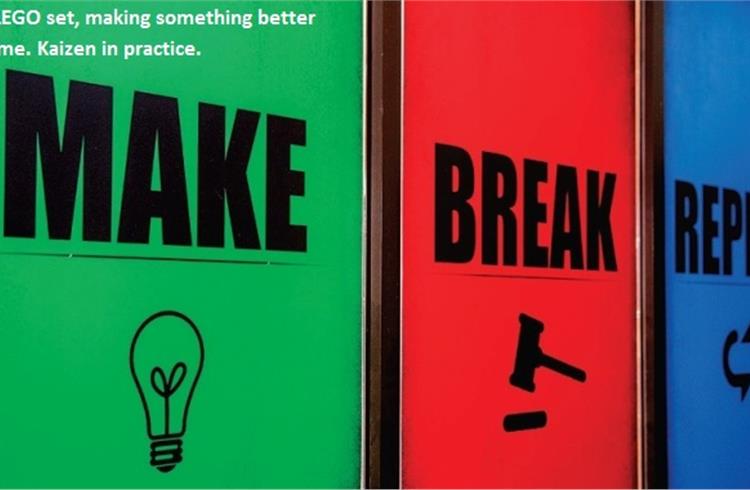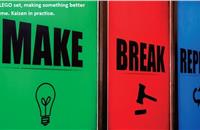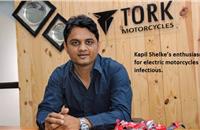 In the world of electric cars, it took a total upstart like Tesla Motors to swoop in out of nowhere and totally revolutionise the idea of electric mobility. Tesla made electric cars cool thanks to the Model S, and now, with the upcoming Model 3, the company is looking to make them affordable as well.
While electric motorcycles can't boast the same success story, there's no denying that it's the smaller players who are taking the biggest leaps towards breaking the stereotypes and putting these electric bikes on par with their petrol-powered predecessors.
There's an Indian company that is game to take electric motorcycles to the next level, and is looking to change the way we look at these eco-friendly two-wheelers. A recent round of investment has given the Pune-based Tork Motorcycles' plans to do just that, a big boost. Tork's first production electric motorcycle – the T6X – which was developed in just a year after the prototype was showcased, is rapidly being readied for launch in April-June 2017 at a promotional pricing of Rs 1.25 lakh.
The 26-member team at Tork brings with them a lot of experience, including working at a major motorcycle OEM.

While Tork Motorcycles is no stranger to the world of electric motorcycles, its expertise in making such bikes comes from a rather surprising place. Here's a behind-the-scenes look at its DNA and growth plans.
What sparked it off
As a start-up, Tork Motorcycles might just be a year old, but it brings years of experience to the table. Most of that experience comes from racing electric motorcycles at the Isle of Man and the TTXGP.
It all started when Kapil Shelke, the founder of Tork Motorcycles, began his love affair with electric motorcycles while studying engineering, when he decided to build one as a college project. Back in 2008, Kapil and his team built an electric bike with a trellis frame which was capable of doing speeds of up to 96kph with a range of 60km. With the belief that they had something special on their hands, the collegians entered their home-grown bike in the first-ever TTXGP held at the Isle of Man in 2009, knowing full well that they might be one of the slowest bikes on the grid. A bit of tinkering by adding more batteries and a new, faster controller saw their bike hit a top speed of 156kph! But even more astonishing was that on their outing at this first-ever TTXGP, ridden by Isle of Man rider John Crellin, their bike actually managed a podium finish, that too among a 15-strong grid of teams with bigger budgets and more experience.
Circuit boards for various electronics are first designed on the computer.

Computer-aided design is key for even mechanical components such as the chassis.

Not one to rest on his laurels, Kapil kept going back with more powerful, faster electric motorcycles, and the very next year, in 2010, secured an overall third place in the TTXGP, which had expanded to a six-round championship. In more recent years though, as racing in these electric motorcycle championships started to get exorbitantly expensive, Tork Motorcycles, armed with its invaluable expertise, chose to shift focus towards electric motorcycles for the road.
Before making changes to the clay model, they are first tried out on the 3D CAD model.

Not many will know that Kapil has had a stint in the electric vehicle capital of the world – China – as the CTO of an EV maker there with access to plenty of knowledge on batteries.
The T6X of the trade
After building five successful prototypes so far, Tork Motorcycles is looking to build its sixth bike and first mass-market electric motorcycle in the form of the T6X. The T6X is powered by a 6KW lithium ion battery instead of a conventional internal combustion engine. The bike manages an impressive 27Nm of torque and a range of 100km in a single charge.
Top speed is limited to 100kph at present and the battery is good for 80,000-100,000km, the company claims. The bike's battery can reach 80 percent capacity with just one hour of charging, and gets fully charged in two hours.
Control circuitry has to be hand-built in this prototype stage.

The T6X runs on 17-inch alloy wheels shod with tubeless tyres that Ceat has developed specifically for the TX6. Braking power comes from ABS-equipped disc brakes, 267mm rotors up front and a 220mm rotor at the rear. The bike weighs 130kg, has a ground clearance of 160mm and a seat height of 785mm.
The highlight is the full-digital 4.3-inch TFT instrument cluster which can display GPS maps. It comes with Tork's Intuitive Response Operating System, which not only monitors the bike's vitals, but also lets the rider switch between sporty and economical drive modes. In place of the traditional fuel tank, the bike gets storage space for a helmet and a mobile charging point.
While the bike can be charged from a conventional power socket, Tork has installed six charging stations in Pune, and plans to install 100 charging points in the city by end-2016. The T6X will be introduced in three cities – Pune, Bangalore and New Delhi – at an introductory price of Rs 124,999.
Kapil says the T6X is being developed as a serious electric option to petrol-engined motorcycles. While the T6X is intended as a city commuter, it looks racy enough to attract enthusiasts. The team at Tork wanted the bike to stand apart from the general perception that electric bikes are small, cheaply built, battery-powered scooters. From the production version, it's amply clear that the T6X has the muscle and sheer good looks to take on any bike in the 150-200cc segment in India in a beauty contest.
Some of the team's latest hardware and software are tested on the T5X.

The looks aside, it's a technological powerhouse as well. It's been designed to fit right into the lives of the modern-day rider by integrating various bike systems into a smartphone app. This will let riders keep tabs on their bikes' battery status wirelessly, allow the GPS to suggest battery saving routes and even control things like throttle response and power output through the app.
Battery of challenges
While the energy requirements for an electric motorcycle are far less than an electric car for the same range, the small dimensions of the bike means that it can carry fewer batteries too. So, the team at Tork has spent the past year figuring out the best way to package the electric motor, control electronics and as many batteries as possible into every inch of available space on the motorcycle. Another fairly common concern has also been whether the battery and electronics can survive in harsh Indian weather conditions and whether they can stand up to Indian monsoons.
"People used to ask a common question, whether the bike can be pressure-washed, by which they were testing the limits of the bike," says Kapil, adding, "so, we built a battery box which you can actually dip in water and see that there's no moisture or anything seeping into the battery compartment."
Mind over matter
"I wanted to build a very large-range bike. You can put in a very large battery box and travel 400km at a stretch, but do you want that? Are you willing to pay for batteries that you're not going to use 90 percent of the time?" asks Kapil. So the final design goal was set for an urban motorcycle that can manage 100km on a single charge even in the stop-go conditions of India's cities. While that might not seem like much, it very easily fits into the daily commutes of 99 percent of the bike-riding junta who don't ride more than 50-60km each day. With a top speed of 100kph, the T6X aims to provide a relaxing, vibe-free riding experience for urban commuters, who can ride around in style and still enjoy the big thrust of initial acceleration that electric motors are known for.
However, at the same time, the aim is to subtly inculcate changes in rider behaviour. With integration into a smartphone, it's a very easy task to visually demonstrate how riding style affects range. So, riders can learn to adjust the way they ride to get the maximum out of their electric steed. Also, GPS integration means it's possible to plan one's travel to be as efficient as possible, taking into consideration the availability of charging stations en route. What's more, the analytics remotely collected from riders' phones will allow Tork to tweak the bike's electronics to get the maximum range and performance from the batteries. It really is designed to integrate into your phone in the same way a GoPro camera is – it can be used for its purpose by itself, but using it in conjunction with your smartphone improves the experience by a huge margin. Kapil admits that Tork is more akin to a consumer electronics company with expertise in electric powertrains, rather than a conventional motorcycle maker. A true-blue biker at heart, Kapil admits, "The motorcycle will always remain a motorcycle for us. So the mechanicals and brakes will never be compromised. But in terms of technology, we can go a lot beyond that."
Photography: Omkar Dhas
This photo-feature was first published in Autocar Professional's 12th Anniversary issue. Subscribe to our magazine to get exclusive news, features and analysis.
RELATED ARTICLES