Top 10 fuel-efficient petrol cars in India in 2021
Here are the 10 most frugal petrol cars on sale in India today, as rated by the Automotive Research Association of India.
Petrol and diesel prices are hitting all-time highs in India and the price of a petrol litre in Mumbai is set to cross the Rs 100 mark soon. On May 16, tanking up on petrol in India's financial capital cost Rs 98.88 a litre.
Barely 14-an- a-half months ago, on April 1, 2020, when the BS VI era kicked in, he/she would have paid Rs 75.28 a litre – a difference of Rs 23.60. Clearly, the 31% jump in price is a wallet-burning one for the Indian motorist, which is why it makes wallet sense to drive a fuel-efficient car, which help s-t-r-e-t-c-h expensive fuel to the maximum.
A fuel-efficient petrol car, especially one with an automatic transmission, is highly sought after in India. Here are the 10 most frugal petrol cars on sale in India today, as rated by ARAI.
10. Maruti Ignis – 20.89kpl


While the Ignis may not be the sales sensation Maruti hoped for, it is an underrated if expensive hatchback (for what is on offer). A highlight of the Maruti Suzuki Ignis is the peppy 83hp, 1.2-litre K12M petrol engine, which delivers an ARAI mileage of 20.89kpl in manual and AMT automatic form.
9. Maruti Celerio X – 21.63kpl


The Maruti Suzuki Celerio and its cross-hatch counterpart are identical apart from cosmetic changes outside and in, which explains why they have the same 21.63kpl ARAI mileage for the 1.0-litre K10B engine. The manual and AMT versions have the same rating too. Like most small Maruti cars, a factory fit CNG option (with a 31.76km/kg economy) is also available with the Celerio. Maruti is working on bringing the second-generation Celerio to the market this year.
8. Maruti S-Presso – 21.7kpl


The S-Presso is typically small Maruti - it weighs relatively less, comes with a frugal and peppy engine and is well-priced for what it is. Considering it shares the 68hp, 1.0-litre petrol engine with the Celerio and Wagon R, it isn't surprising that the Maruti Suzuki S-Presso has similar ARAI efficiency figures.

Interestingly, it is the higher-spec VXI and VXI+ variants (which ride on 14-inch rims) that have a marginally higher 21.7kpl rating – the lower variants are rated at 21.4kpl. Maruti's Renault Kwid and Datsun Redigo rival also gets a 5-speed AMT option - the only on the VXI and VXI+ variants - and a factory-fit CNG option on the mid-spec LXI and VXI trims.
7. Maruti Wagon R – 21.79kpl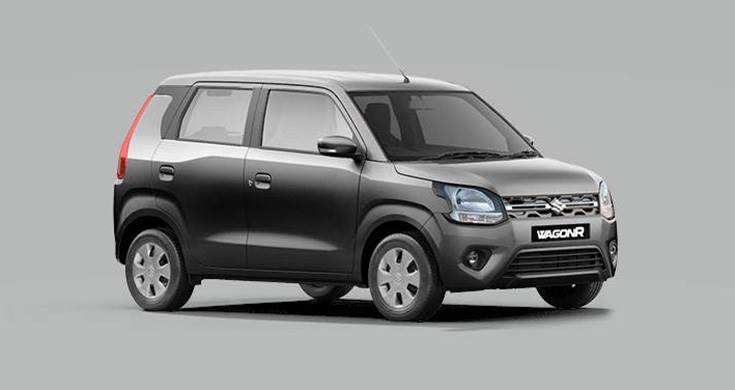 Like most Marutis, one of the reasons buyers opt for the Wagon R are the economical engines. The tall-boy hatchback gets two units – a 68hp 1.0-litre and an 83hp 1.2-litre. The smaller engine is the slightly more frugal mill, delivering 21.79kpl to the 1.2-litre's 20.52kpl.

Both units get a 5-speed AMT too, which have the same ARAI mileage as the manuals. The 1.0-litre engine also comes with a CNG option that is rated at an excellent 32.52km/kg; incidentally the Wagon R is the most frugal CNG car on sale today. Another reason for the Maruti Wagon R's relatively higher sales numbers is its price and value for money quotient.
6. Datsun Redigo AMT – 22kpl


Datsun updated its smallest model last year and it's much better for it. Besides the comprehensive styling update, the Datsun Redigo facelift got more equipment too, such as internal wing mirror adjust across the range and an 8.0-inch infotainment touchscreen for the top-spec T(O) variant.

The upgrade to BS6 norms meant that both, the 54hp, 0.8-litre and the 68hp, 1.0-litre engines' ARAI figures are slightly lower than their respective BS4 versions. However, at 22kpl for the 1.0-litre engine with the AMT gearbox, the Redigo still ranks among the moist frugal petrol cars in the country. The 0.8-litre and 1.0-litre engines are rated at 20.71kpl and 21.7kpl, respectively, with the manual gearbox.
5. Renault Kwid 1.0 AMT – 22kpl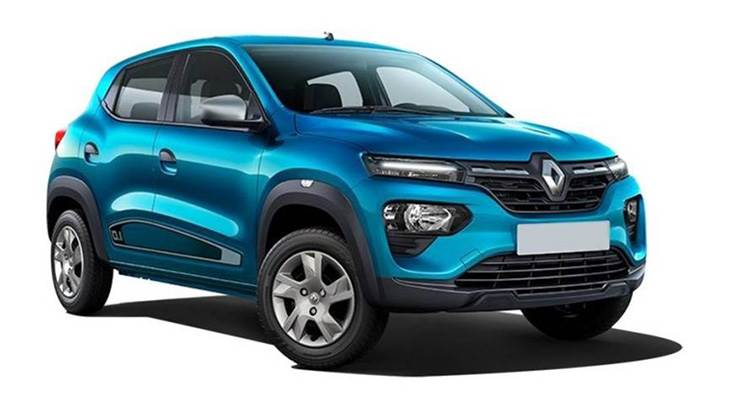 While the Renault Kwid comes with 54hp 0.8-litre and 68hp 1.0-litre engines, it is that latter that can go an impressive 22km on a single litre of petrol, when mated to the AMT gearbox. The Kwid 1.0 manual is nearly as efficient with an ARAI mileage of 21.74kpl, while the 0.8-litre unit is rated at 20.71kpl. This makes it marginally more fuel-efficient than its cousin from Datsun, the Redigo, with which it shares its powertrain options.
4. Maruti Alto – 22.05kpl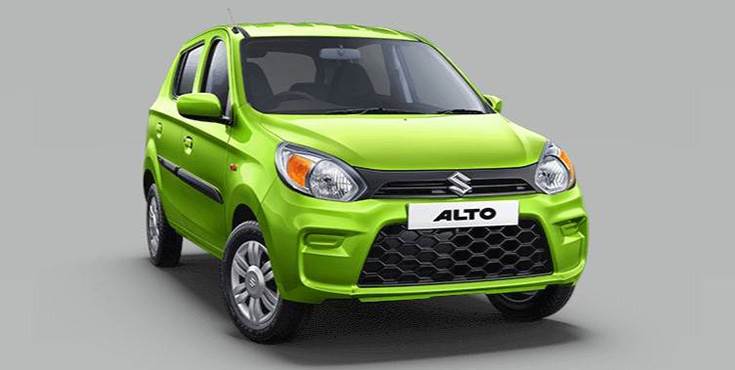 Maruti Suzuki's smallest model is powered by a frugal 48hp 0.8-litre engine that has been certified by the ARAI to deliver 22.05kpl. While the Maruti Suzuki Alto feels basic and has a cramped cabin, its low price, high efficiency and minimal maintenance costs make it a popular buy. There's a CNG variant on offer that has an equally impressive mileage of 31.59km/kg of gas.
3. Maruti Swift AMT – 23.76kpl
With the recent facelift, the Maruti Suzuki Swift now shares its 90hp K12N petrol engine with idle-start stop tech and 5-speed manual and AMT gearbox options with the Dzire. In the peppier hatchback, the powertrain options' mileage figures are slightly lower - 23.2kpl and 23.76kpl for the manual and AMT, respectively.
2. Toyota Glanza / Maruti Baleno – 23.87kpl
Badge-engineered siblings, Maruti Suzuki's Baleno and Toyota's Glanza, share the third spot in their mild-hybrid avatars with an ARAI-rated economy of 23.87kpl. Their powertrains comprise 90hp, 1.2-litre engines and also include an integrated starter generator and a 12V lithium-ion battery that adds in start/stop and energy recuperation functionalities, along with a (very) mild power assist. Considering the Baleno mild-hybrid is priced at Rs 7.60 lakh, thereby undercutting
the Glanza mild-hybrid (Rs 7.65 lakh), the Maruti is the most affordable mild-hybrid car you can buy today in India. It is also the most fuel-efficient petrol hatchback available in India today. Do note that both premium hatchbacks are also available with an 83hp, 1.2-litre petrol engine that has an ARAI rating of 21.01kpl for the manual and 19.56kpl for the CVT version.
1. Maruti Dzire AMT – 24.12kpl
Besides the design changes and longer equipment list that came with last year's Dzire facelift, one of the most important changes was the 1.2-litre K12M petrol engine was replaced with the 1.2-litre K12N unit that comes with a start-stop function.
The Maruti Suzuki Dzire is 7hp more powerful than before and more efficient in both, 5-speed manual (23.26kpl) and 5-speed AMT (24.12kpl) form, making it the most fuel-efficient petrol car currently on sale in India.
ALSO READ: India's Top 10 most fuel-efficient diesel cars in 2021
RELATED ARTICLES