The forgotten cars of James Bond
As 'No Time To Die' finally arrives, let's take a look at the multitude of Bond cars you forgot all about.
After being much delayed by the pandemic, the new James Bond film arrives on the silver screen today (Thursday 30 September) in the UK. The film enjoyed a star-studded premiere at the Royal Albert Hall in London on Tuesday night attended by most of the cast as well as Prince Charles and the Duchess of Cornwall, and the Duke and Duchess of Cambridge, among others.
Cars have always been central to the vast majority of the films over the years. We all know about the most famous cars that featured in James Bond films – the Aston Martin DB5 and Lotus Esprit and so on – but what about the ones you forgot about? Such as these…
Alfa Romeo 159 – QUANTUM OF SOLACE (2008)
Quantum of Solace began directly at the point Casino Royale ended - the first and so far last time that has occurred in the series - and showed Bond in his Aston Martin DBS being pursued by not one but two identical Alfa Romeo 159s, complete with assassins firing machine guns at him. Later, some cops in a Land Rover Defender join the pursuit near Lake Garda. It's genuinely thrilling – and, yes, all the cars involved get totally smashed up.
Aston Martin DB5 – THE WORLD IS NOT ENOUGH (1999)
Since this gem was first introduced in 1964 in Goldfinger, the DB5 has become the trademark vehicle of choice for 007. Despite a noticeable absence from the 1970s and 1980s editions of the film franchise, the DB5 had a resurgence in the 1990s with appearances in all three films released in that decade. Its role in The World is Not Enough, however, is merely a cameo and results in many forgetting that the Aston even reared its head.
It features for only a couple of brief moments throughout the film, most prominently in the closing scenes, when M and her entourage come across the silhouette of the British sports car while searching for Bond using thermal-imaging cameras. But it started a trend for the older car to put in an appearance in modern Bond films; it played quite a large role in Skyfall, and judging by the trailer it also plays a major role in No Time To Die.
Audi 200 quattro – THE LIVING DAYLIGHTS (1987)
Seen for just a few seconds during General Koskov's escape to Austria, this somewhat sober 200 quattro was actually an Exclusive model that flaunted flared wheel arches and 16in BBS RS split-rim alloy wheels.
Despite the car's widened hips and snazzy alloys, it's understandable why many viewers have forced the appearance of this German saloon from the forefront of their minds.
Bentley 3.5-litre Park Ward Drophead Coupé – FROM RUSSIA WITH LOVE (1963)
In the Bond novels, Ian Fleming writes that 007's car of choice is a grey 1933 Bentley convertible powered by a 4.5-litre supercharged engine. But this particular car doesn't appear in any of the films.
However, a similar Bentley, the 3.5-litre Coupe we're referencing here, is to be found in the first couple of scenes of From Russia With Love. Given the car's prodigious size and hefty weight, it comes as no surprise that Q decided to do away with Bond's luxurious giant in favour of something a bit more… special agenty.
BMW 518i – OCTOPUSSY (1983)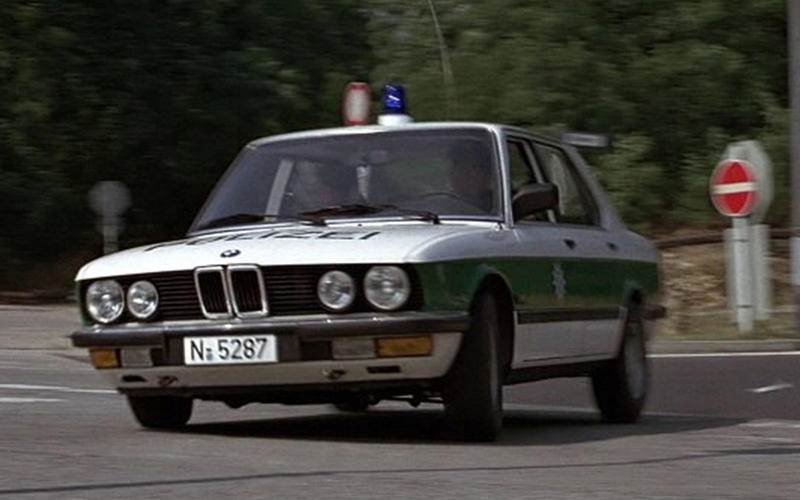 The 13th instalment of the Bond franchise, Octopussy, sees our favourite secret agent steal and then powerslide into the distance behind the wheel of an Alfa Romeo GTV6. Quickly, the German cops give chase in a BMW 518i. Suddenly, a second police 518i narrowly avoids Bond's Alfa and is sent into a spin. The two BMWs are now top-to-tail before one performs a nifty J-turn and both continue the pursuit.
The chase is thrilling, and ends with Bond - or rather a talented stunt driver - performing a delightful powerslide when he arrives at a US airbase, supposedly in Germany but in fact the (now closed) base at Upper Heyford in Oxfordshire. While the Italian sports car steals the show, the German saloons put up a good fight.
Ford Scorpio – TOMORROW NEVER DIES (1997)

Among other things, many remember Tomorrow Never Dies for the remote-control BMW 750iL, piloted by Bond via his Ericsson phone, that plummeted from the roof of a multi-storey car park. Equipped with a smoke machine, missiles and tyre-destroying spikes, the virtually impenetrable BMW was simply too much for the Ford Scorpio that attempted to give chase through the twists of the car park.
Within moments of deployment, the villains not only had their Scorpio's tyres shred but are also obliterated by one of Bond's missiles. The scene was shot at the car park of Brent Cross, a major shopping centre in north London.
Lincoln Continental – GOLDFINGER (1964)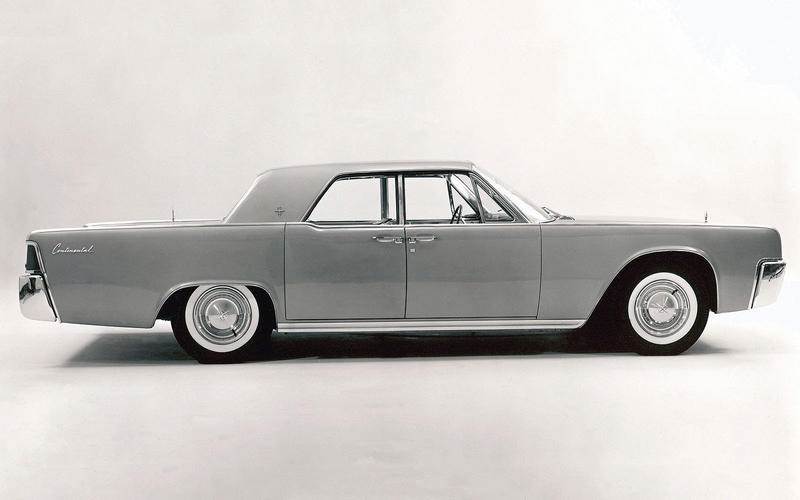 In terms of cars, Ford dominates this Bond classic, with appearances by three Lincoln Continentals, a Country Squire, a Ranchero and the unforgettable white Thunderbird. But we are here to remember the brief yet action-packed life of one particular Lincoln Continental.
This humongous American car is followed closely by the Thunderbird, then acts as host to the assassination of Mr Solo by Oddjob, all before being driven to a nearby scrapyard and, while standing proud with its signature white-walled tyres, is crushed into a cube.
Maserati Biturbo 425i – LICENCE TO KILL (1989)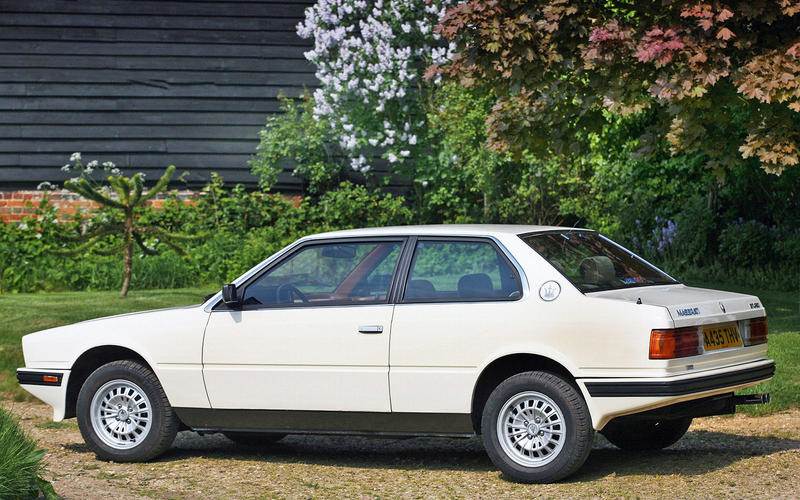 The Biturbo, powered by a 2.5-litre V6, in 1989's Licence to Kill is owned by drug lord Franz Sanchez and is used during a truck chase that features explosions galore. Sanchez fires upon Bond from the back seat of the Biturbo – a car probably chosen for its mixture of power, comfort and surprising practicality – before ditching the Italian saloon altogether. It seems to be a missed opportunity. The Biturbo would have probably put up quite a good fight against some of Bond's previous cars, but I guess we'll never know.

Mercury Cougar XR-7 – ON HER MAJESTY'S SECRET SERVICE (1969)
The red Cougar XR-7 seen in this film actually gets far more screen time than Bond's Aston Martin DBS. It's driven by his future wife, Tracey, as she attempts to take her own life on a Portuguese beach before 007 comes to the rescue.
The same car is again featured later, this time sliding and swerving down snowy roads, with Tracey once again at the wheel as she attempts to help Bond escape. The pair wind up in the middle of a snowy stock car race, with Tracey forcing their enemies off the track.
Mercedes-Benz 450SEL – FOR YOUR EYES ONLY (1981)
For Your Eyes Only is the critic's favourite Roger Moore Bond film. It was something of a back-to-basics effort after the commercially successful but highly criticised high-jinks spacefest of its predecessor, Moonraker. This fact in For Your Eyes Only was underlined by Bond's Lotus Esprit Turbo being blown up at the start, to be replaced by a Citroën 2CV.
Mercedes-Benz 450SEL – FOR YOUR EYES ONLY (1981)
The Mercedes 450SEL is in action for a large part of the film, and acts as assassin Emile Locque's getaway vehicle. Bond chases Locque on foot, and shoots him through the windscreen. Eventually, the Merc comes to a stop at the edge of the cliff, only to be kicked down by Bond, in arguably Roger Moore's most ruthless moment playing the role, avenging the death of his colleague Luigi Ferrara.
Renault Fuego – A VIEW TO A KILL (1985)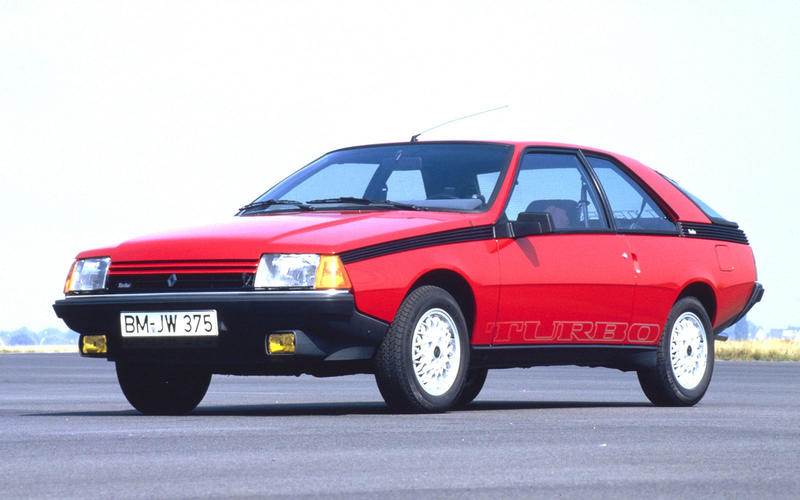 We all might remember the Renault 11 that got chopped in half in Bond's Paris car chase, but there was another Renault in this film, Roger Moore's last Bond outing. This time, the svelte turbocharged variant of the Fuego coupe, first launched in 1983. In the film it's driven by some villainous female assassins who conspire in the death of Bond's comrade Sir Godfrey Tibbett (played by Patrick Macnee), who was murdered in the back of his 1962 Rolls-Royce Silver Cloud II in a car wash.
Incidentally, the Rolls-Royce featured for most of the film was the personal car of James Bond producer, Albert 'Cubby' Broccoli, though it was a replica that got drowned during the film, not the real thing.
Rolls-Royce Silver Wraith – SPECTRE (2015)
"That… is a 1948 Rolls-Royce Silver Wraith," says Bond to Dr Madeleine Swann as they watch a cloud of dust approach them from across the African desert.
Having just departed the train, Bond and his Swann companion watch as the the Blofeld-owned Roller bounces across the desert terrain to escort them to their enemies' compound.
Triumph Stag – DIAMONDS ARE FOREVER (1971)


Many viewers of some old Bond films find themselves cringing at the plethora of one-liners and cheesy chat-up lines 007 uses. However, when he's at the helm of a Triumph Stag at Dover customs, his flirtations with Miss Moneypenny can almost be forgiven.
Having just stolen the identity of diamond smuggler Peter Franks, Bond then roars away in the Stag towards the hovercraft. Soon after, 007 is seen giving the Stag's suspension a workout on the streets of Amsterdam.
RELATED ARTICLES