The firm that builds the firm that builds your car
Behind the scenes at Beck & Pollitzer - the most successful British automotive business you've never heard of
Land Rover, a B&P client, recently opened a new factory for the Discovery in Slovakia
Beck and Holitzer specialise in the movement and fitting of heavy technical equipment
Beck and Holitzer CEO Andrew Hodgson: "The whole supply chain will be transformed by the journey from the internal combustion engine to electrification"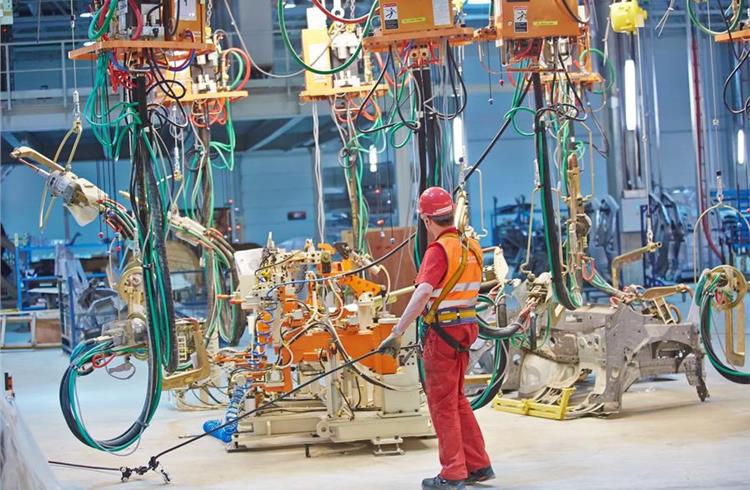 If you want to know what state the world's automotive industry is in, ask the boss of the company that installs many of its production lines and moves its factories around the globe.
"Since 2014, our annual turnover has doubled: from £60 million (Rs 570 crore) in 2014 to £120m (Rs 1,138 crore) in 2018," says Andrew Hodgson, CEO of Beck & Pollitzer. "Half of that growth has come from the automotive sector. The UK is our biggest single market but, encouraged by the country's booming economy and the prospect of trade tariffs, we're expanding our operations from the Carolinas and Nevada in the US, and also across Europe, and into Turkey and India."
Beck & Pollitzer? You may have seen its name on the sides of those huge mobile cranes that are drafted in for seriously heavy lifting. For example, it was a B&P crane that, in 2011, put the masts back onto the Cutty Sark during its restoration and, in 2005, a fleet of B&P cranes that hoisted the escalators and lifts into Heathrow Terminal 5.
It's been lifting, moving and storing things for 155 years; since 1863, in fact, when the company was founded by Sigismund Pollitzer and John Beck. Over the course of the next 100 years, its cranes, wharfs and warehouses came to dominate the banks of the Thames in Southwark, London.
B&P was at the heart of the UK's post-war rebuilding effort, ensuring machines and materials got to where they needed to be. In 1985, it moved into automotive, installing the new body and press shops at Nissan UK. Four years later, it installed a 5000-tonne Hitachi Zosen press at Rover Group's Longbridge plant. Over the course of the next two decades, it worked with most of Europe and Japan's car makers, including with Toyota on the construction of its new Burnaston plant, and with BMW at Hams Hall and when the firm relocated its Mini and Rover 75 body shops.
More recently, in 2013, it installed a major new assembly line for Jaguar Land Rover and an EV battery production line in the north-east. In the US, it's installing a new battery line for a major EV manufacturer. During the next few years, the company plans to expand its automotive operations globally.
"Facelifts and model changes are our bread and butter but, in the coming years, it will be electrification and the new models, drivelines, battery plants and materials which follow that will help drive our business," says Hodgson.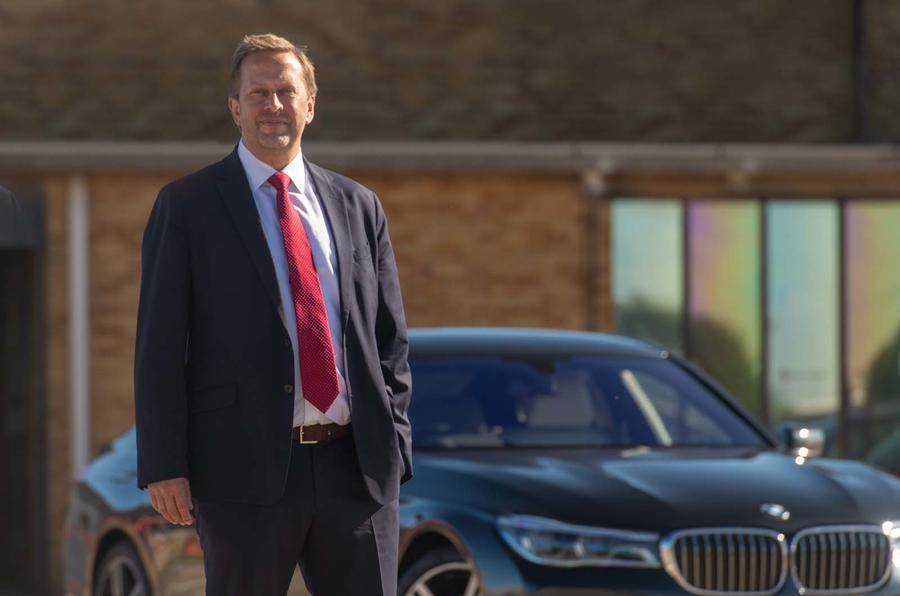 "The whole supply chain will be transformed by the journey from the internal combustion engine to electrification and we'll be there, locating and installing."
After all the gloom and doom being generated by Brexit, it's heartwarming to be in the presence of such a great British success story. B&P employs 800 people plus 1000 contractors across 23 offices in 18 countries, from the US to Russia. It has long-established relationships with many of the world's car makers. With their suppliers, too, hauling and installing production line machinery for the likes of Comau (production line systems), Komatsu (presses, and milling and sheet metal machines) and Aida (stamping presses).
"Installing the 150-tonne 'crown' on the top of a press, 10 metres high, requires the skill and equipment only a few companies such as ourselves possess," says Hodgson. "We're doing exactly that job in Russia at the moment, only it's complicated by the fact that we're having to remove the old crown first…"
This is the second time I've met B&P's boss. The first was a few weeks ago at South Mimms service station on the M25 when I was reporting on the Tesla Superchargers located there. Hodgson had arrived in his Tesla Model S, fresh from Heathrow and the US where he had just clinched a deal with a major European car maker to install its new assembly line at its plant in the Carolinas.
Intrigued, I promised I'd catch up with him to hear more about what must surely be one of the biggest and most important UK automotive businesses you've never heard of.
"It's frustrating," he tells me when eventually we meet at B&P's Dartford HQ. "Car manufacturers do like to keep their cards close to their chest, so we don't talk about specific contracts and customers."
Such is the competitive nature of the auto industry; one that functions on paper-thin margins, split-second timing and surprise.
"It's a high-pressure world and we're right in the middle of it, between supplier and contractor," says Hodgson. "If we're as little as one hour late commissioning a production line, there's a huge cost implication.
"Once the line is up and running, a B&P team will often remain permanently on site, ensuring that any changes to production machinery can be made with as little interruption as possible."
Installation begins with the company's surveyors identifying the precise location of machinery fixings on the factory floor with a laser positioning tool. The result is an accurate installation template that, if necessary, can be duplicated at another site, possibly on the other side of the world, should the factory need to be relocated.
"Naturally, we like factories with lots of doors," says Hodgson. "Getting the moving and installation sequence right is critical – you don't want to be lifting a giant press over the top of an assembly line – and having numerous entry points gives us greater flexibility."
B&P may have strong global connections but there are still some places it fears to tread. "Commercial practices in some parts of the world can be challenging," says Hodgson.
Some of those practices can include leaning on B&P's project managers to trim their health and safety budgets.
"Doing the kind of work we do, we won't take chances with health and safety, and push back on any client who asks us to," says Hodgson. "One injury is one too many."
I couldn't agree more. The thought of that 150-tonne crown landing on my toe makes my hair curl.
JOHN EVANS
RELATED ARTICLES