Will synthetic fuel be the combustion engine's saviour in an era of electric mobility?
Is the full-electric powertrain the sole antidote to fossil fueled-environmental deterioration? Engineers and CEOs, representing OEMs and global Tier 1 suppliers, say clean mobility policies should be tech agnostic.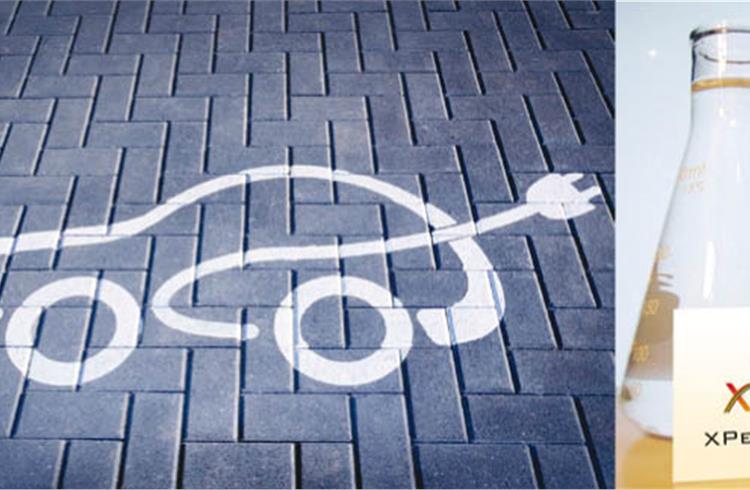 Among the mega trends in the global automotive industry, electric mobility and safety are, perhaps, capturing more mind space than autonomous driving and connected cars. Rightfully so, as there's a seriously pressing need to improve the air quality, and reduce road accidents across the world. More so in India.
As India, along with many other countries, prepares for an era of mass-scale electric mobility, there's also a growing discussion / debate on whether only the full-electric powertrain is the only antidote to the disease of environmental deterioration. Autocar Professional spoke to a number of experienced engineers and CEOs working for OEMs and global Tier 1 suppliers, and they say that policies for clean mobility should be technology agnostic.
Bosch, which is also a leading supplier of diesel powertrain technologies, says that the internal combustion (IC) engine is yet to reach its technology limit. In fact, if the Bosch's engineers meet the target set by the company's chairman, the IC engine can emerge to be a formidable competitor to the electric powertrain. "I've set our engineers an ambitious goal: achieve practically zero emissions in a combustion engine," says Volkmar Denner, chairman, Robert Bosch GmbH. And the bet is on synthetic fuel to achieve this target.
Another global Tier 1 supplier Continental, Bosch's rival, says synthetic fuel holds good scope, though not immediately. "We also believe that we should not only purely rely on combustion and electric driving. The other opportunities like synthetic fuel which can be produced in a CO2 neutral way. Still, the costs are too high but we can also work on the manufacturing processes to make synthetic fuel really competitive," Dr Elmar Degenhart, chairman of the executive board and CEO, Continental, tells Autocar Professional. Like electrification, synthetic fuel also is a technology of the future but perhaps not before 2030 or so. "We should not stop working on these alternatives," says Dr Degenhart.
The German Ministry for Economic Affairs and Energy is also apparently supporting synthetic fuels as part of its 'alternative energies in transportation initiative'. While Bosch believes the combustion engine can achieve zero emission by running on synthetic fuel, it says 'considerable efforts' are still needed it to be widely adopted.
Cummins, the American engine maker, has embarked for a major transformation to tap the electric mobility wave but it is also working on synthetic fuel technology. "This is an area that we are paying attention to. The advancement in synthetic fuels has been slower than what we would have hoped but I think there still are opportunities for a technology breakthrough," Jennifer Rumsey, VP and CTO, Cummins, tells Autocar Professional. Cummins' first fully electric powertrain is expected to be on the roads in 2019, followed by a range extender in 2020. A powertrain that runs on synthetic fuel may not be too further away.
How is synthetic fuel made?
In an educative message Bosch explains, synthetic fuels are made solely with the help of renewable energy. In a first stage, hydrogen is produced from water. Carbon is added to this to produce a liquid fuel. This carbon can be recycled from industrial processes or even captured from the air using filters.
Combining CO₂ and H₂ then results in the synthetic fuel, which can be gasoline, diesel, gas, or even kerosene. Both Bosch and Continental hosted their respective biennial technology showcase events this year, which focused on the megatrends of connected cars, electrification, autonomous and safety. Synthetic fuel technology may perhaps be showcased in the near future.
Should policies on mobility be technology agnostic or selective?
In countries like France and Germany in the West to ones like China and India in this part of the world, authorities are making a clear distinction between vehicles that run on internal combustion engines and ones powered by an electric powertrain leading to policies stating ban on vehicles with internal combustion engines. These countries have already proposed a ban on Norway (2025, Netherlands (2025), Germany (2030), China (India hasn't announced any ban on internal combustion-engined vehicles, but there was a ban on vehicles with diesel engine of 2000cc or above in Delhi-NCR which prevailed for 8 months. Union Minister Piyush Goyal had reportedly said that India will see an all-electric vehicle fleet from 2030.
The Indian government's push for electric mobility is fueled by the dire need to curb bad air quality in many cities and also reduce the country's fat fuel import bill. The figure stands at over $80 billion, or Rs 505,360 crore annually.
Technocrats and senior industry executives say being selective about a particular technology is not the right approach. "Let's redefine what our objectives are. I come back to the simple objectives – clean air and lower carbon emissions and energy bill and improving the congestion situations in our cities," says Dr V Sumantran, chairman, Celeris Technologies, an advisory firm, tells Autocar Professional. Dr Sumantran is also the former vice-chairman of Hinduja Automotive and ex-ED, Tata Motors. "I think it should be the role of the administration or the regulators to say 'I am going to gradually put constraints on how much carbon you can emit for a kilometre of driving'. We should achieve it in multitudinal ways. I mean a pure electric vehicle may be practically useless to a person who is a salesman who travels 250 kilometers a day and travels outside urban areas. A hybrid may make a lot of sense for this person."
If Dr Sumantran has a criticism of the mobility roadmap drafted by Rocky Mountain and commissioned by NITI Ayog, it is, "Does it allow enough leeway for what should be a very logical and a very organic evolution of technology?" "We should be careful that something which is as important as a national policy and a national strategy should not later on handicap us in what we want to achieve," he says.
At the Bosch biennial technology showcase event, Dr Rolf Bulander, chairman of Bosch's mobility solutions business, says, "Politicians should not restrict our engineers' creativity by favoring or disadvantaging a certain technology." His statement seemed to be in response to the growing dark clouds over the internal combustion engine, especially the one that runs on diesel. He says that the proposed ban on diesel vehicles in various places is "ecologically misguided - or at best environmental protection from a blinkered perspective". Dr Bulander is positive that future urban mobility will be "more electric than ever" but he also says that the potential of the internal combustion engine technology is being underestimated "since emissions from diesel and gasoline engines can be cut even further than any legislation currently requires".
There's much difference between the India and the various matured markets in the West. Therefore, maybe policies related to mobility based on closer consultation with industry professionals. And maybe the there should be some more deliberations and debate before the country's future mobility policy is frozen. As Girish Wagh, head – Commercial Vehicles, Tata Motors, says, "As has been in most parts of the world, I think, the policy should be technology agnostic. The technology selection should be based on which one is competitive at what point of time, because the way technologies have been migrating and progressing some other technology becomes more competitive on another day." Therefore, Tata Motors, which has already started testing fully electric buses, is also working upon "multiple technologies" to ensure that it is ready whenever another other technology becomes more competitive. "When industry was working with the government to formulate the FAME India scheme at that time also it was very clear that there would be different modes of electrification which would be required," says CV Raman, senior executive director – Engineering, Maruti Suzuki India.
As Dr. Sumantran says, "There is a lot of good in the report (by Rocky Mountain) but I think we should be careful that something which is as important as a national policy and a national strategy should not later on handicap us in what we want to achieve."
What the industry awaits now is a stable and sustainable mobility policy.
MORE ENGINEERS DAY SPECIALS
Dr V Sumantran, chairman, Celeris Technologies on why policy on future and green mobility in India should bet on a multi-pronged approach, and the future of car ownership.
Dr. Pawan Goenka, MD, Mahindra & Mahindra and chairman, Mahindra Electric, on the fate of the diesel powertrain even as electric mobility emerges as the new-age propulsion technology, strategies for electric and fossil fuel powertrains.
Dr Rolf Bulander, chairman — mobility solutions business,on electro-mobility, synthetic fuels and the key focus area for Bosch.
Dr Elmar Degenhart, chairman of the executive board and CEO, Continental on electrification as the absolute future, acquisition cost of an EV and the efforts in bringing down cost of EV technologies.
Jennifer Rumsey, Vice-President and Chief Technical Officer at Cummins, on transforming into a manufacturer of electrified powertrains.
Girish Wagh, Head - Commercial Vehicles, Tata Motors on how the OEM is preparing for electric mobility in India.
UNO Minda Group's Amit Jain on shared mobility and the impact of electrification on multi-product Tier 1 suppliers
RELATED ARTICLES