Samvardhana Motherson plots turbocharged growth
The supplier, which manufactures and supplies around 80-85 percent of the parts that go into a car, has posted record US$10.5 billion revenues in FY2018 en route to its $ 26 billion-by-2020 target.
Circa 1983 and a 600-square yard wires and cables factory in Noida, NCR saw a young and diligent team of electrical engineers and technicians spend three 24x7 days on the shopfloor, working to assemble five sets of wire harnesses for the Maruti 800, the car which was to be assembled and rolled out at the high-intensity inauguration of the Maruti Udyog factory in Gurgaon by the then prime minister, Indira Gandhi.
What started as a decade-old local wiring manufacturer stepping foot into the automotive space, attaining know-how from Japan and putting its shoulder to the wheel in terms of mastering the art of assembling wiring harnesses for automobiles, the Samvardhana Motherson Group (SMG) has today evolved to become India's largest global Tier 1 component manufacturer.
Air cleaner assembly
The company, which began its automotive journey by forming a JV with Japan's Sumitomo Wiring Systems, is today transformed into a complete solutions provider of global scale. Motherson Sumi Systems Ltd (MSSL), the flagship firm under the SMG umbrella, registered a gross revenue of well over US$ 8.5 billion or Rs 55,857 crore (+33%) in FY2018, contributing to around 70 percent of the Group's overall turnover. As on May 2018, MSSL's market capitalisation stood at Rs 71,700 crore. The SMG Group today boasts of over 26 JV partnerships, 21 acquired firms, operations spanning across 41 countries and 150,000 people working across the board, and the numbers are still ticking.
Exterior rear view mirror
While it ventured into designing and manufacturing injection moulded parts, assemblies and modules under Motherson Automotive Technologies and Engineering (MATE) in 1997 and supplying to all leading OEMs in the domestic market, the Group expanded its interior business by acquiring Germany's Peguform in 2011, opening up new horizons to grow speedily and become a key supplier of interior trims, dashboards, door pads and bumpers to global automakers like Porsche, Audi, Daimler, Volkswagen and BMW.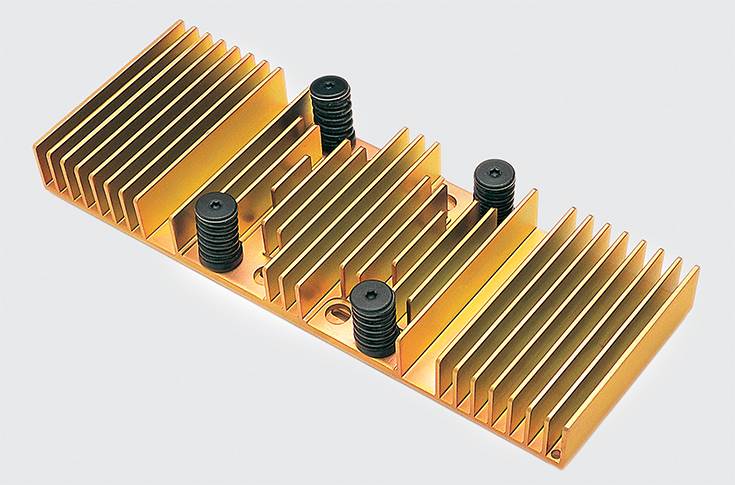 Machined Metal
Latest buy: Reydel
MSSL, through a step-down subsidiary, further consolidated its position in the polymer business globally by initiating acquisition proceedings of France's Reydel Automotive Group in April this year, which it successfully concluded on August 3. Infusing capex of US$ 201 million (Rs 1,300 crore), Motherson plans to amalgamate the world-class developmental capabilities that Reydel brings to the table and build upon its strong customer relationships to further grow its business and head in the clear direction of achieving US$ 26 billion (Rs 188,669 crore) in revenues for the Group by 2020 and US$ 18 billion (Rs 130,599 crore) for MSSL.
Door trim
While a lot of the future growth will come on the back of newer acquisitions, the component major is betting big on inorganic growth to compensate around US$ 5-6 billion in its shortfall to the $18-billion mark, with the remaining $ 1-2 billion coming in from organic growth in all its existing businesses under MSSL. Motherson's acquisition strategy is based on the model of increasing the Group's 'content per car' in a bid to catapult its business to newer heights.
Samvardhana Motherson Group has achieved global scale through a spate of acquisitions overseas.
Even with surging growth potential offered by key global markets like China and South East Asia, the Group still aims to move forward, albeit in a regulated manner where its intriguing '3CX15' philosophy keeps it grounded by not targeting more than 15 percent business from any specific geographical location.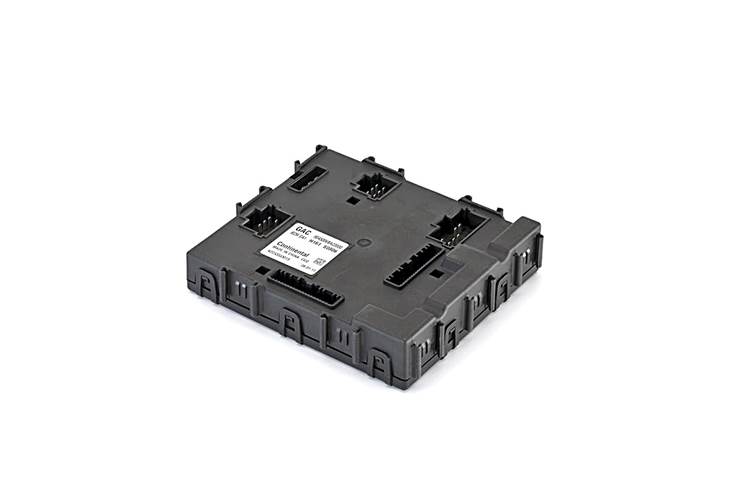 Remote keyless entry module
In an exclusive interview with Autocar Professional, Vivek Chaand Sehgal, chairman of the Samvardhana Motherson Group, revealed the finer details behind this business mantra and also hints at his intent to now strengthen its presence in the US market with an acquisition planned in FY2019.
Fuel delivery module
With a substantial 25 percent market share of the global production of passenger car exterior mirrors, and having engineering and project management centres in North America, Asia, Europe and Australia, the company's rear vision business too is a significant contributor to its growth. This business vertical falls under Samvardhana Motherson Reflectec (SMR), after having acquired UK's Visiocorp for US$ 32 million (Rs 232 crore) in 2009. The company is a key supplier of outside rearview mirrors to global giants including GM, Ford, Hyundai, Volkswagen, Renault and BMW and has a footprint in all important global bases such as the UK, US, Mexico, South Korea, China, Spain, Hungary and Australia.
While its elastomers business sees supplies of window-run channels and rubber weather strips to car manufacturers, the company also makes HVAC systems with compressors, body control modules (BCMs) as well as engine control modules (ECMs) for top OEMs across the world. With a strong backing of engineering and assembly expertise, SMG is also into the automotive lighting space, with its JV with Italy's Magneti Marelli giving it the core competence to be supplying contemporary lighting solutions including LED, projector, day-time running and xenon headlamps to major OEMs, along with rear combination lamps and reflectors as well as fog lamps and side-turn indicators for PV applications on some of the highest-selling PVs in India like the Maruti Suzuki Dzire, Vitara Brezza, Tata Nexon, Renault Duster and the Jeep Compass.
High temperature sensor
With the auto industry currently under pressure of the challenge of downsizing and having to conform to stricter emission norms to progress into the future in a sustainable manner, SMG has its focus set on driving innovation into its products with a total of 30 design centres and seven tool rooms in place globally.
Much of its immediate effort is going into lightweighting of its plastic moulding components like door pads and rear view mirrors. SMP, which is the exclusive supplier of door pads on the Mercedes-Benz's popular E-Class sedan worldwide, has been able to cut down on weight substantially. By deploying a compression moulding processes, along with seeing TPO2 foil glued to a thermoplastic hot-melt, the E-Class' door pads have seen a significant weight reduction of close to 22 percent. Similarly, by doing a translucent metal coating on a plastic surface, SMR has been able to bring highly smooth and reflective outer surface treatments in a rather weight-economical manner onto its rearview mirrors.
A type of pressure sensor
With a turnover of Rs 16,016 crore clocked in just Q1 of FY2019 itself, MSSL has already started to accelerate in the ongoing fiscal, recording a substantial growth of 23.5 percent over FY2018, when the Q1 revenue stood at Rs 12,967 crore. With net profit also soaring to Rs 482 crore (FY2018: Rs 312 crore / +57%), the company is marching at a relentless pace, with a clear goal of attaining its US$ 18 billion (Rs 130,601 crore) target by working to consistently enhance its content per car in every automobile destined to be out on the roads.
(This article was first published in the 1 September 2018 issue of Autocar Professional)
Also read: VC Sehgal: 'Our best strategy has been not to have a strategy.'
RELATED ARTICLES