Renault Kwid: the sum of all parts
The Renault Kwid is a triumph of localisation and frugal engineering. We find out how component suppliers in India met the hatchback's stiff design, quality and cost parameters.
The Kwid, with 98% local content, saw its component suppliers working to stiff quality & cost targets.
Lucas TVS developed the generator for Kwid's 800cc engine. It worked to stiff design, fuel efficiency & space demands.
UNO Minda, a 100% supplier of headlamps & tail-lamps, switches and horns for Kwid, worked over 2 years on the project.
UNO Minda, a 100% supplier of headlamps & tail-lamps, switches and horns for Kwid, worked over 2 years on the project.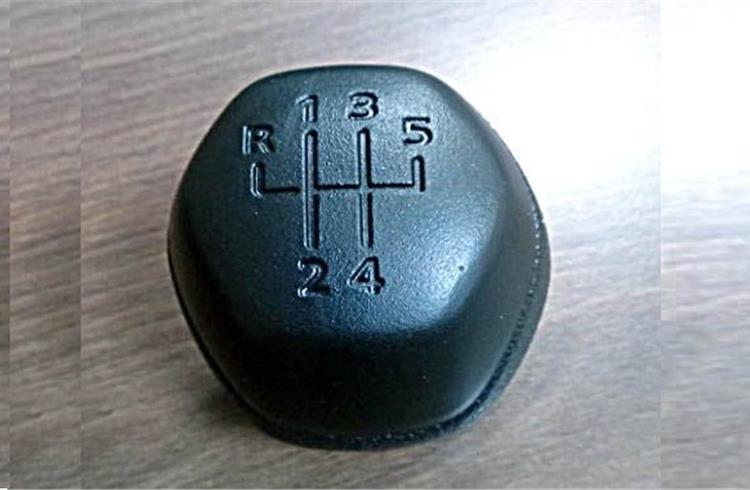 Lumax, which also supplies gear knob, was told to come up with out-of-the-box ideas by Renault.
What drew prospective buyers first to the Renault Kwid was its aggressive pricing made possible by a high 98 percent localisation content. We take a look at the little-known engineering work that made the hatchback an innovative product.
It can now be revealed that suppliers in India worked tirelessly on developing quality components for the small hatchback in sync with Renault over a two-year timespan. They were associated with the project right from concept through to mass production stage, trimming flab and keeping a rein on costs. Overall, the suppliers Autocar Professional spoke to were of the consensus that it was a great learning experience even as they took on the challenges of cost, quality and timely delivery of components head-on.
The Renault-Nissan Alliance team told Lucas-TVS, whose in-house engineering centre was a key driver behind the design and development of the car, that the Kwid would require the most efficient generator assembly to meet stringent specs at the lowest possible price for one of the most cost-sensitive markets.
Renault's focus was on three aspects – design, fuel efficiency and space – and the challenge was to achieve high fuel efficiency with its brand-new 800cc petrol engine by shedding weight wherever possible. As such, the carmaker worked with its vendors on a 'no- frills product' to the extent possible.
"The process of design was incredibly iterative and it began even before the source selection stage. With each iteration made by our R&D, we were significantly able to reduce weight and optimise the amount of raw materials used while meeting the output requirements, through simulation techniques and actual testing on prototypes. It was a question of distinguishing between the possible and the impossible, of knowing how far to go without going too far," says Shree Ranga, COO (auto-electricals), Lucas-TVS.
The suppliers' R&D and vendor development teams brainstormed with its entire supply chain for innovative ideas, leveraging newer VA/VE technologies to meet Renault's cost and performance targets.
A special project team dedicated to meeting all of Renault's requirements including documentation and product validation was set up. A monozukuri (craftsmanship) team which worked exclusively in setting up the line and establishing capacity and run rate was also in the works. A daily conference call tracked daily targets followed up by weekly visits to the plant, and every month a senior management review appraised the progress and closing of major points. The monozukuri team evaluated the progress at the plant on a fortnightly basis.
The Rane Group, which supplies rack and pinion steering gear, manual steering columns, engine valves and front brake disc pads for the Kwid, experienced similar challenges in optimising design to both technology and cost parameters. But Renault's flexibility and its willingness to look at the overall system design won the day. This concept was particularly useful in the case of the rack and pinion steering gear and engine valve development.
Flexibility to try alternate proposals during protototype development was another highlight, points out L Ganesh, chairman of the Rane Group, with the carmaker giving a quick response to such proposals."The Renault system of product development and the meticulously planned milestones ensured that the products were developed on time without any major pitfalls. Systems design flexibility and co-design with OEMs can achieve better optimisation than just tweaking the sub-systems. This was one learning from this exercise."
Mando Automotive India (MAIL), an Anand Group company and a JV with South Korea's Mando, is a 100 percent supplier for electric power steering (EPS) for the Kwid. Renault wanted it to develop a very compact product which could fit into a small car, keeping in mind quality, cost and delivery pressures. As such, the EPS, which was developed in Chennai within 18 months, uses the maximum number of local parts.
The EPS, drawing on Korean technology, has been specially developed for the Kwid. "Every steering gear is tailor-made and a common design cannot be used," says joint managing director CS Subramanian, Mando Automotive India. "Our R&D wing here was in constant touch with the Korean team and took all the inputs from there." The main challenge was keeping costs low which the supplier achieved by upping the localisation of parts. And, it helped that being a zero ppm company, quality was top-notch. Component development, sample submission, vehicle testing and validation as well as customer coordination was undertaken by a programme management group in Mando.
UNO Minda, a 100 percent supplier for headlamps and tail-lamps, switches and horns, saw development, testing and supply on the Kwid project run over two years. The Gurgaon-based vendor maintains that the Renault Nissan Alliance has taken an aggressive route for developing its cars in India with belief on the Indian technical capability.
"Indian designers and engineers can offer design based on specifications. Renault had appointed a good number of designers for the project and they started asking Indian suppliers about the possible best specs for India. They were ready to discuss and were open to the idea where the specifications can be brought down not from the application or functional point of view but Indian intelligence can be used to make the designs suitable for Indian requirements," elaborates Sanjay Walia, VP, corporate marketing and communications, UNO Minda.
Renault shortlisted around three to four suppliers in each product category, providing each one with a dedicated team of designers. Likewise, suppliers too had to have dedicated teams of 8-10 people for the project based on the product. Both these teams worked day and night on the specs, the design parameters as well as styling aspects, sometimes for 2-3 weeks, in Chennai. It helped that the liaising Renault-Nissan team smoothly connected with local designers, consulted headquarters and speedily shared responses.
The NCR-based Lumax is a 100 percent vendor for gear knobs, licence lamps, accessory parts: door visor (chrome plated and plain), bumper corner protector front and rear (chrome and plain), bumper grille inserts and the front bumper liner. Its key challenges for this project were meeting extremely strict timelines and costing. "We had no leeway as there were squeezed timelines for production and we had to get it first-time right. Renault asked us for out-of-the-box ideas for the product development. Costing of parts had to meet their target pricing," says VineetSahni, CEO of Lumax.
Catering to growing demand
With the Kwid seeing good sales (11,044 units in just over two months) in India, bookings of over 70,000 and slated to start exports in mid-2016, will suppliers be able to ramp up their capacities at the same speed as the burgeoning demand?
UNO Minda had been briefed on the volume requirements for the Kwid project and it kept on developing capacity simultaneously. It is currently supplying an average of 6,500 numbers a month but can ramp up 25-30 percent.
"We are working with our Tier 2s and 3s to improve their volumes. We are geared to supply close to 9,000 steerings per month and are ramping up capacity to meet similar volumes in the future," says MAIL's Subramanian. As of now, Mando has both adequate manpower and assembly lines. Once Kwid exports to Brazil take off, a similar volume offtake is expected.
Lucas-TVS does not visualise any major issue with scaling up of volumes. "We have worked closely with Renault to identify the Kwid as a winner model. Moreover, our state-of-the-art production line for the Kwid has been designed and set up to have a capacity for meeting the domestic and global markets," explains N S Bhawani Shankar, assistant vice-president- marketing.
The Rane Group, over the years, has been working on upgrading its manufacturing capabilities to create flexibility in its production lines. "We are already augmenting the capacity for the revised requirements by de-bottlenecking some of the key processes and reducing lead time considerably," concludes L Ganesh.
Clearly, component suppliers to the Kwid are – like Renault is – hugely pleased with the market response to the hatchback and would be only too willing to up the ante as and when the occasion arises. After all, it's not very often that one contributes to a game-changer.
RELATED ARTICLES